News / Local
4 000 new Zesa transformers to light up more areas
17 Feb 2023 at 04:54hrs |
Views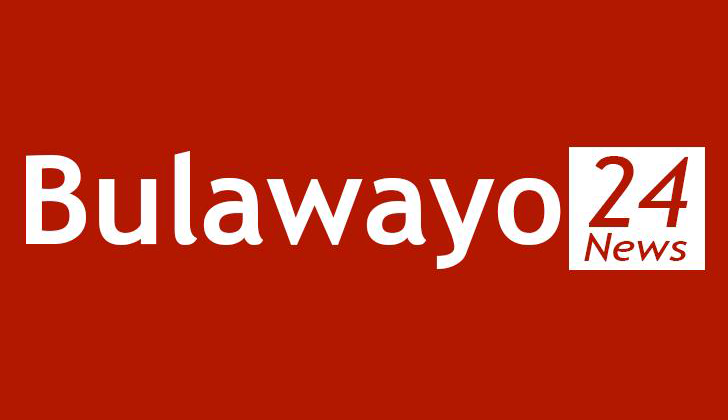 Another 4 000 transformers have been bought by ZETDC with 1 000 new service vehicles in the pipeline as Zesa and the Government accelerate the connection of more businesses and households to the grid across the country.
Installation of the transformers to supply critical institutions, including clinics and schools, has already started with farmers and people in the new suburbs now set to be connected to the grid.
Speaking in Concession this week during a stakeholder outreach programme, Zimbabwe Electricity Transmission and Distribution Company acting managing director Mr Howard Choga said the country had started receiving batches of the consignment of the transformers.
Public institutions are being prioritised with Mr Choga revealing that from March going forward, individual points would be replaced with the area connections. Consumers have also been hit by vandalism of transformers and substations, and part of the order will be to replace these. Mr Choga said those with vandalised transformers should inform their nearest ZESA depot.
"We are replacing these transformers in areas that are identified and prioritised by the local leadership. We are starting with areas where a majority of people benefit like schools and clinics," he said.
"We are also grappling with shortages of service vehicles. Early last year, we agreed that 2 000 vehicles are sufficient to operate efficiently. We have committed to buying more than 1 000 vehicles but owing to global challenges in shipment, it is difficult. However, 30 of our vehicles have so far been placed on production lines in South Africa."
Mr Choga said the stakeholder engagement programme was necessary to interface and explain procedures and challenges while also understanding consumer challenges.
He said last year, 107 metres of copper cables and 37 transformers were vandalised in Concession alone, valued at US$364 000.
"We are losing money replacing transformers and we urge the community to come forward with information that can lead to the arrest of vandals. We need to collaborate in ending this menace," he said.
"Vandalism of copper cables has become a cancer affecting ZESA, TelOne and NRZ. People in communities remain tight-lipped despite knowing the culprits."
Mr Choga told the meeting that the country did not have adequate supply of electricity and the power utility was frantically working on ensuring enough supply.
"We need people to understand that load shedding is necessary to avoid a blackout. Use power sparingly during load shedding so that more people can use power," he said.
"The Government is supporting several programmes including the Hwange 7 and 8 which will be commissioned soon."
He said the Government's effort is on improving power supply and several solar projects would be implemented this year.
Mr Choga said the country received an adequate supply of electricity prepaid meters in December last year.
"All the prepaid meters that we needed to install are now available. We are happy that we supported farmers in achieving the record wheat production," he said.
"We dedicated 300 megawatts to wheat farmers, a commitment which we fulfilled and our country achieved wheat self-sufficiency. Our support of main economic activities in the country remains unquestionable and unwavering. We pledge the same support this year and we urge our customers to pay their bills."
Turning to revenue collection, Mr Choga said prepaid meters would be installed for farmers for them to make a once-off payment and collect their electricity tokens together with inputs.
"We have been deliberating with the Ministry of Lands, Agriculture, Fisheries, Water and Rural Development on how to install prepaid meters system for farmers," he said.
Mrs Angela Munjayi thanked the Government for availing a transformer for Craigen Gower Secondary School which had gone for several years without electricity.
"Availability of electricity will improve the quality of education for our children. It is now possible for them to access e-learning and computers because the school now has electricity," she said.
Ward 32 Councillor Onward Chitiwa said the school would now start using computers which were lying idle because of lack of electricity.
"The school was built in 2015 and earned the name 'Cherima' because of lack of electricity supply. Planning and scheming was difficult for teachers resulting in low pass rates.
"Our children now have access to computers and e-learning. We are optimistic of a good pass rate."
Some of the schools and areas that received transformers include Selby community, Amandas, Caesar Mine and the District Development Coordinator's office
Mwenje, Sandringham and Piason schools are in need of new lines and quotations were made.
Meanwhile, the Zambezi River Authority has provisionally allocated 40 billion cubic metres of water for power generation for 2023, which will be shared equally between Zimbabwe and Zambia.
This is almost the same amount of water allocated in 2022, although ZRA had to substantially increase last year's allocation in the second half of the year as it sought to run down the reservoir to facilitate smooth implementation of the Kariba Dam rehabilitation project.
This needed reshaping of the plunge pool at the base of the Kariba Dam and work on the emergency floodgates, which while not being used for many years since all outflows have been through the two power stations, still need to be operational for emergency use if there is very heavy rainfall, such as a cyclone.
Kariba South and North bank power stations have had their generation limit raised from 300MW to 350MW each as rain over the lake and in the small rivers in north west Zimbabwe and southern Zambia raise lake levels. But the main inflows from the Upper Zambezi, and most of Lake Kariba's water comes from Angola with a healthy contribution from north-west Zambia, only reach Lake Kariba towards the end of March. However there is a possibility of a small-scale upwards review sooner.
Generally normal rations and flows allow each power station to average 600MW over 12 months. Both Zesa and Zesco have expanded their power stations to a little over 1 000MW to cope with peak demand. With the normal ration, each utility has the option of operating all units to put out that 1 000MW for some hours each day, cutting back as demand slackens and then operating their station at around 300MW in the middle of the night when demand is low to meet the need for the 600MW average.
ZRA chief executive Engineer Munyaradzi Munodawafa said current inflows and curtailed power generation had resulted in lake levels rising significantly.
The Zambezi River Authority allocated 40 billion cubic metres, 40 cubic kilometres, of water to cater for power generation operations at Kariba for 2023. This allocation is being shared equally between ZESCO Limited and Zimbabwe Power Company (ZPC) for their power generation operations at Kariba, said Eng Munodawafa.
ZRA would continue to monitor the hydrological outlook in the Kariba catchment and make adjustments in the interest of maintaining sustainable reservoir levels.
In an interview, Eng Munodawafa clarified that unprecedented low water levels in the Lake were deliberate to facilitate rehabilitation of the dam.
"The issue of the current water levels in the lake was deliberate on our part (ZRA). In 2021, in terms of the programme for the Kariba Dam Rehabilitation Project we realised that in 2022, beginning May we needed certain levels of water so that we can work on our plunge pool without the pour pressure," said Eng Munodawafa.
"We informed the utilities that in terms of the forecast we were going to realise between 40 and 45 billion cubic metres of water and the brought forward 2021/22 was around 12 billion cubic metres. We were looking at almost 57 billion cubic metres of water available for generation. We said we give the utilities 45 billion cubic metres and carried forward the remainder with a factor in evaporation."
That, he said, assisted in navigating through the critical phase of the dam rehabilitation project.
As of yesterday, the lake had gained 1,24 metres from the January 1 level of 10cm above the minimum operating level for power generation.
The lake now has 6 billion cubic metres of water available for power generation.
The Upper Catchment is expected to receive below normal rainfall during the outlook period.
River flows at Chavuma and Victoria Falls are expected to keep rising up to the end of April, reaching its peak at Victoria Falls in the second quarter of 2023.
"Whereas the Kariba Catchment has generally received the predicted rainfall amounts, it is noteworthy that a significant increase in the Kariba Dam water level will only start being recorded between April to June 2023 which is the period during which the waters from the Barotse floodplains greatly influence water levels at Lake Kariba," he said.
ZRA commended the power utilities for adhering to given generation parameters.
Zambezi flow rates vary considerably between their lowest, around late December, and their highest, around the end of April. The ZRA and the two utilities prefer a constant daily average of power output over 12 months and since Lake Kariba is such a huge reservoir, the largest hydro reservoir in the world, the flood waters are stored so that they can supplement the daily inflows as these fall below average.
Source - The Herald