News / Local
Families urged to discipline children
20 Feb 2023 at 05:29hrs |
Views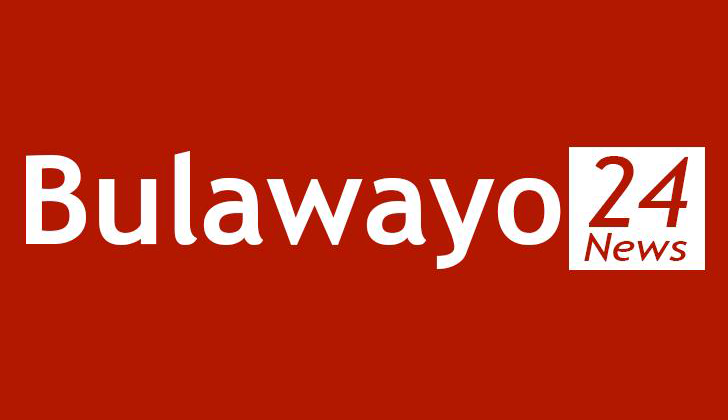 A multi-sectoral approach is needed in effectively dealing with gang-related violence in schools, amid calls for families and communities to play a leading role in instilling discipline in children.
Ministry of Primary and Secondary Education made this plea last Friday during the burial service of Wayne Ndlovu, a Form Four pupil at Founders High School who was stabbed to death in a suspected school-related turf war.
Wayne (16) died after being stabbed by a 17-year-old learner from Hamilton High School, who has since been arrested and is facing a murder charge.
Wayne's death shocked Bulawayo and beyond as members of the public questioned what has gone wrong with pupils.
Bulawayo central district schools inspector Mrs Lois Nozipho Ngulube said Government was concerned about the unruly behaviour by pupils. Instead of teachers dedicating more energy to teaching in class, they now first have to address the children's behaviour, which is not ideal, she said.
"When the pupils come into our schools, we wish we would be receiving disciplined children from their homes so that we can be able to cover the syllabus within expected time, but we end up deviating from our mandate trying to instil discipline in them," she said.
"It is my wish that parents who are here can really have the feel of it and assist us. There are parents, guardians and people in the community. I beg you, especially in the gap when pupils are out of school premises on their way home.
That is where everything that is negative in terms of bullying and drug abuse happens. This incident happened outside the school premises."
Mrs Ngulube said the ministry has initiated counselling services for pupils who witnessed Wayne's killing. Primary and Secondary Education Ministry chief director and former Bulawayo provincial education director, Mrs Olicah Kaira, said the pupils' war has existed for too long and needs addressing.
"We need a multi-sectoral approach in order to redress the pupils' behaviour principled on 'ubuntuism', caring for one another and co-exist amicably," said Mrs Kaira.
Bulawayo police spokesperson Inspector Abednico Ncube said society needs to introspect itself and understand why learners were now carrying weapons to school.
"As police we ask ourselves what is going wrong with Bulawayo. I want to make it clear that Bulawayo is a beautiful place, we have elders here who have united in the fight against drugs. Don't expect police to be patrolling your schools and searching your children," he said.
"I think we need to introspect, let us go back to the drawing board, pupils, parents and the community and say where are we missing it," said Insp Ncube.
He said pupils' rowdy behaviour is manifesting when they reach teen age and questioned what the society does to them when they are younger. Insp Ncube called on communities to come together in trying to resolve children's behaviour.
"I'm here to reprimand pupils and encourage the community to say let us work together. We are going to sit down as stakeholders as we need to address the issue of why pupils are carrying knives and drugs that are found in our schools," he said.
Custodian of culture and Matabeleland North provincial chiefs council chairperson, Chief Senator Siansali said it was unfortunate that pupils were resorting to violence in dealing with differences.
"The problem is that our children are learning about their rights and not their responsibilities. Rights come with responsibilities. They are adopting alien cultures, which are not our cultures," he said.
"Hence, in teaching them about rights and cultures this has to be done within an African context," said Chief Siansali.
He said even the issue of banning corporal punishment has to be revisited as beating up children is not a sign of hating them. Chief Siansali said he has even taken a further step to ensure that his children are disciplined in school.
"For instance, with my children, I have approached their school heads to say when they misbehave, they should beat them up as I do at home. When I beat them up it doesn't mean that we hate them and it is un-African not to beat up children," said Chief Siansali.
Zimbabwe Christian Alliance (ZCA) executive director Reverend Useni Sibanda bemoaned a general breakdown in parenting, which leaves children exposed.
"There is a breakdown in terms of family units. Now a lot of people are in the diaspora. So, it will be parents in the diaspora having children left alone at home. This leaves the children exposed," he said.
"Furthermore, there is a general break down in families. There are economic challenges, the divorce rate is high and this leaves the children vulnerable," said Rev Sibanda.
He said drug and substance abuse needs tackling in the process of addressing violence among learners.
Rev Sibanda said there is a need for a more co-ordinated approach in addressing child behaviour in communities.
"I think the church teaches a lot of other things but might not be addressing some of the issues affecting the youth. There is an initiative, which is trying to bring everyone together, churches and other stakeholders," he said.
"But we need to find a more co-ordinated approach and it does not have the impact that people want it to have," said Rev Sibanda.
Source - The Chronicle