News / Local
Mohadi claims that Zimbabwe opposition has failed urban people
04 Mar 2023 at 08:00hrs |
Views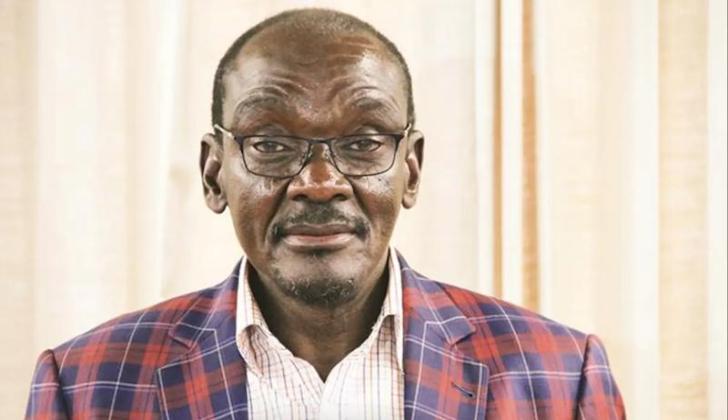 Opposition political parties have failed to run councils as evidenced by bad roads, failure to collect garbage and provide clean water to residents, Zanu-PF Second Secretary Kembo Mohadi has said.
He was in Masvingo for the National Environment Cleaning Day, and commemorations to mark the Africa Environment Day, which coincided with the official opening of Runyararo North West Medical Clinic in Mucheke.
Mohadi said the clean water available from boreholes in urban areas was provided by Zanu-PF, together with the few navigable roads that were constructed at the behest of the ruling party, after realising that opposition parties had failed.
The clean-up campaign was held in town, attracting several senior Government officials including the Minister of State for Masvingo Provincial Affairs and Devolution, Ezra Chadzamira.
After the clean-up, Mohadi embarked on a short journey to Mucheke high density suburb to commission Runyararo North West Medical Centre.
The facility has a catchment area of 30 000.
It was constructed using devolution funds and Masvingo City Council's internally-generated funds.
Speaking after commissioning the clinic, VP Mohadi said: "Most of the roads and other developments such as boreholes that supply urban residents with clean water were put in place by the Zanu-PF Government.
"The opposition has completely failed to run our towns and cities, what more can they do with a country.
"Zimbabwe came at a huge cost of blood and suffering in the war of liberation. This country belongs to you because you were like the water where freedom fighters (the fish) stayed and got information on the enemy's movements until the attainment of independence."
Turning to the joint National Environment Cleaning Day and Africa Environment Day celebrations, Mohadi said the Second Republic was committed to tame waste management challenges, in line with Vision 2030.
The commemorations were held under the theme, "Growing the recycling industry for a sustainable economy by 2030".
Said Mohadi: "Already the recycling sector is contributing immensely to the reduction of waste management challenges the country has been facing.
"As I encourage the people of Masvingo city and Masvingo Province at large to join in recycling, I am happy to inform you that thousands are already earning a living through the recycling value chain.
"It is our aim as Government to further develop the sector into a big and competitive formal sector."
Mohadi challenged local authorities to lead the fight against proliferation of waste.
He added that recycling plays an important niche in the waste management space.
"The more we recycle, the less waste material is left for the landfills, illegal dumps and incineration plants.
"Recycling has been the missing block in the vocabulary of local authorities, explaining why they are failing to cope with waste collection. By reusing and recycling various materials arising as post-consumer waste, especially packaging such as aluminium, paper, glass, plastics, and other materials, we can reduce production and energy costs over and above the negative costs on the environment of extraction and processing of new materials."
Mohadi urged research institutions and the business sector to support innovation and additional resources for domesticating some relevant initiatives on waste management.
"Local authorities must take a lead in promoting recycling initiatives. Modern day waste management strategies should resonate well with the dynamic and fast changing waste management streams and adjust accordingly to meet present and future demands," he said.
Turning to Runyararo North West Medical Clinic, Mohadi praised Masvingo City for its plans to develop the facility into a polyclinic offering maternal health services.
Mohadi through the clinic, Masvingo City Council had heeded President Mnangagwa's 'Nyika inovakwa, igotongwa nevene vayo/ Ilizwe lakhiwa, libuswe ngabanikazi balo', mantra.
Minister Chadzamira said the clinic will improve health delivery in the ancient city, which now has about 100 000 people.
In Harare, the Lands, Agriculture, Fisheries, Water and Rural Development Deputy Minister Vangelis Haritatos led the clean-up proceedings that took around the AFC Holdings (formerly Agribank) head offices.
Deputy Minister Haritatos said: "There is nothing better than a clean city, there is nothing better than an environment that you live in to be clean. There is nothing worse than having rubbish on the floor.
"It's our responsibility as citizens of this beautiful country, to keep our country beautiful."
In Mashonaland West, the provincial clean-up campaign was held in Chinhoyi where Minister of State for Provincial Affairs and Devolution, Mary Mliswa-Chikoka accompanied by her Permanent Secretary Joesphat Jaji, led the event.
Government departments, private players, and entrepreneurs, took part in the cleaning of the environment.
The Environmental Management Agency donated a brand-new tractor to Chinhoyi Municipality for use in refuse collection.
Minister Mliswa-Chikoka challenged the council to use the tractor for its intended purpose.
EMA provincial head, Mr Rambwayi Mapako, said he hopes the tractor would improve environmental management in the town.
In Mashonaland Central, the clean-up was held in Rushinga District where hundreds of Kenyan croton, mahogany, and Cuban palm trees are being planted to re-green and beautify the urban centre.
Minister of State for Provincial Affairs and Devolution Monica Mavhunga said planting trees will beautify "our towns, growth points, and cities, at the same time curbing the effects of climate change by creating green cities".
EMA provincial manager Mr Robert Rwafa urged Rushinga Rural District Council to create a landfill for the disposal and separation of waste material.
Rushinga RDC chief executive officer Mr Mungororo Mazai said they plan to establish a landfill and a dump site this year.
He said about 300 trees will be planted in the town and along the highway to give the Growth Point a new look.
In the Midlands Province, the clean-up campaign was in Chirumanzu District, EMA leading the team.
EMA principal officer, Mr Union Mapwashike said: "We are very impressed by the way the people in this province are embracing the litter management and recycling efforts.
"The response is a clear testimony that our message is reaching out to the intended audiences. We will continue to push for proper litter management and urge communities to be responsible in preserving their environments."
In Victoria Falls, companies and individuals cleaned different parts of the tourist resort.
The Victoria Falls community formed an environmental taskforce under Pristine Victoria Falls Initiative where each organisation, business or individuals adopted sections of the city which they clean on a daily basis and record the number of bags of litter collected every day.
The Taskforce is made up of Victoria Falls City Council, police, EMA and Pristine Victoria Falls Initiative.
Yesterday, athletes taking part at the National Association for Secondary School Heads (Nash) Matabeleland North track and field interdistrict competitions at Mosi-oa-Tunya High School, also cleaned around the learning institution.
Source - The Herald