News / Local
Zimbabweans must stay away from occult wealth seeking
04 Mar 2023 at 08:02hrs |
Views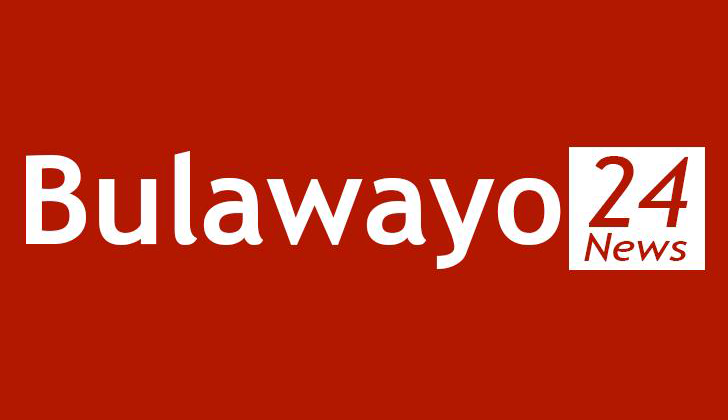 IMAGINE being instructed by an inyanga or sangoma to take soil from a stranger's grave that will be used to perform a ritual to invoke the spirit of a dead person to help you get instant wealth and power.
Welcome to the dark side of occult rituals that are used to gain wealth and power. This mysterious underworld is so mystic in nature that those familiar with its existence - by practicing it or just by sheer knowledge of its operations - are usually tight lipped. They most certainly never agree to talk to the media.
It's a secretive underworld with a lust for blood, death and sacrifices that the mere mention of rituals that involve dark forces splits families and communities into opposing sides. Some people acknowledge that ukuthwala/kuromba rituals exist, some claim to know a relative who is a victim of such acts, some get defensive about the existence of the rituals while others dismiss them as nothing but urban legends.
The Saturday Leisure tracked down a traditional healer, who was willing to speak on camera, with a deep understanding of ukuthwala/kuromba. But it should be put on record that he, by his own claims, does not assist people interested in the rituals, he only knows how they work by virtue of being a traditional healer that has been assisting people with their problems for years.
His name is Mayibongwe Tshabalala, a traditional healer from Inyathi, Bubi district in Matabeleland North Province. The first thing he expressly emphasises at the start of the interview is that ukuthwala/kuromba is not for the faint-hearted, that it always ends horribly for the person that undertakes the rituals and unexplained deaths are a certainty.
"My motivation for speaking about the topic of ukuthwala, which in Shona is called kuromba, is to enlighten those that have engaged in the rituals or intend to do so about the consequences of ukuthwala.
"Ukuthwala comes in many forms so I'll start by the one where an inyanga will invoke the ancestral spirit of a stranger to work for the one person who wants kuromba, resulting in that person's own ancestral spirits being set aside. What it means is that the person will enjoy the wealth that is being brought to him/her by the ancestral spirits of a total stranger.
"The disadvantage of this form of ukuthwala is that one is normally given a few years to live, up to 10 years in most cases, and when that person dies his ancestral spirits will also be used by another individual who will perform the ukuthwala rituals in future," explained Tshabalala.
Tshabalala said the common tell-tale signs of an individual who performs this form of ukuthwala is that they don't sleep in their house and take refuge in their cars or hotels for the night.
"No one can live peacefully without the guidance of their ancestral spirits protecting them so the people that take part in this form of ukuthwala live a tormented life spiritually despite all the wealth that they enjoy because they will be using a stranger's ancestral spirits to get rich," said Tshabalala.
He also explained that some inyanga give their clients a small stick and ask them to take it home, unbeknown to the client that they have been given a bloodthirsty snake that constantly demands the blood of close relatives.
"No wealth comes easily; people must work hard and ask for guidance from their own ancestors for success. Ukuthwala always ends with one losing their relatives, be it their children or siblings and the ultimate result is also unexplained and humiliating death for them," he added.
In a video that widely circulated after the death of a Harare mbinga - street lingo for wealthy, stylish and free spending individuals in the capital - Boss Pango (born Tafadzwa Murengwa) who allegedly drank poison after killing his girlfriend Samantha Dzapata, claimed he amassed his riches through kuromba.
Boss Pango caused a stir when he threw thousands of United States dollar notes from the window of a high rise building in the capital city, leaving people in the streets scrambling to pick up the money. A few days later he gunned down his girlfriend before he was found dead in his car by police.
"If Boss Pango was rich because of kuromba, why don't all these poor people in Harare do the same and get rich," quipped an equally flashy young man who said he was a friend of Murengwa.
Lavish parties, designer clothes, flashy cars and free spending lifestyles are the order of the day for the so called mbingas. However, many people are quick to ask about their source of wealth that affords them the big money spending lifestyles.
Pastor Elias Masunungure weighed in on ukuthwala and said people must look to God for success and not dark magic.
"God has blessed us all, it's a matter of seeking Him, seek the Kingdom of God and the things shall be added to you. With God's guidance you won't fail," said Masunungure.
It's common for word to start to spread after the death of a wealthy individual with a questionable history of how they came into money to insinuate that he/she used dark magic and engaged in ukuthwala to get rich.
Source - The Chronicle