News / Local
Bullying leads to suicide
10 Mar 2023 at 05:19hrs |
Views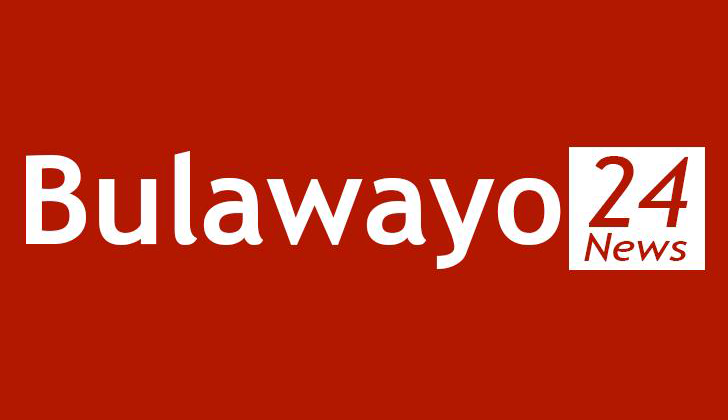 AGONY, grief, pain, anguish, sadness and anger aptly describe how the Saudan family in Bulawayo is feeling following the death of their 15-year-old son Jayden who committed suicide after complaining of bullying at his school.
Jayden who was a Form Three pupil at Hamilton High School in Bulawayo, drank a pesticide last Thursday at his family home in Montrose suburb. He succumbed to the poison the following day at the United Bulawayo Hospitals (UBH) where he had been admitted.
Bulawayo provincial police spokesperson Inspector Abednico Ncube said investigations are underway.
"We received the report about the death of the learner from Hamilton High School and we are conducting investigations on the matter," said Inspector Ncube.
Jayden lived with his grandmother Mrs Sarah Saudan and his siblings Jada and Jody. His father is based in the United Kingdom.
A funeral service was held yesterday at Christ the King Parish where Jayden was an altar server according to the family. His body will be cremated today at the West Park Crematorium. This latest incident comes barely a month after another Hamilton High School learner fatally stabbed a Founders High School pupil, Wayne Ndlovu (16).
Wayne was pronounced dead upon arrival at the United Bulawayo Hospitals (UBH). Two boys from Hamilton High School were arrested in connection with Wayne's death and one of them has since appeared in court facing murder charges. The learner's death was a culmination of a series of turf wars pitting pupils from various schools in the city.
A news crew yesterday afternoon visited the Saudan family at their home shortly after their arrival from a private service.
It was a sombre atmosphere as mourners, mostly youths relived the memories they shared with Jayden.
The deceased was described as a quiet person, a budding long-distance runner at Hamilton High School who aspired to be a pilot and loved his grandmother.
His sister, Miss Jody Saudan said since the beginning of the year, Jayden had started isolating himself. She said Jayden no longer wanted to go to school because his friend Richard, who they believe was protecting him from bullies at school had left after completing high school.
Miss Sudan said when Jayden opened up two weeks ago, it was after school authorities reportedly seized some of his stuff as a way of trying to force him to cut his hair.
"Jayden dyed his hair black at the beginning of the school term and the school authorities did not say anything about it when he was representing the school at an inter-school athletics competition," she said.
"Jayden took long to tell us what was happening until the senior master took his satchel, blazer, tie, watch and phone about two weeks ago saying he must cut his hair."
Miss Saudan said although Jayden complied and cut his hair, school authorities were not satisfied.
She said Jayden later opened up and told her about the bullying that allegedly bordered on racial slurs.
"He told us that he was being bullied by the prefects and was not getting any protection from teachers. My brother said he was being called racist names because of the colour of his skin," said Miss Saudan.
She said the day his brother committed suicide will forever be etched in her mind.
"This was the day Jayden drank poison in the bathroom after returning from school. When I spoke to him outside the house under a mango tree, he seemed fine but he said he didn't want me to share anything about the issues at school," said Miss Saudan.
She said she could smell something like burnt rubber and I thought he had smoked something in the bathroom.
"I smelt the same thing on his clothes," said Miss Saudan.
She said she asked her brother but he refused to talk before he went to lie down on his bed.
Miss Saudan said their maid alerted them after she found Jayden lying on his bed with his eyes rolling back into their sockets.
"Froth was coming out of his mouth and we didn't know what he had taken. We searched the house after calling the ambulance. Our aunt found a pesticide container thrown in the dustbin," said Miss Saudan.
Her sibling Jada said when they visited Jayden last Thursday night at UBH, he was looking fine.
"I went to visit him during which we spoke to each other and I even promised to play him voice notes of support from the family the following day. Sadly, about 30 minutes after we left the hospital, we received the news that he had passed on," said Jada.
Jayden's distraught grandmother, Mrs Sarah Saudan, who took care of the deceased and his siblings following the death of their mother in 2013, was at a loss for words.
"I'm drained and I can't say anything about my grandchild. I'm devastated about his death. Jayden was quiet and never complained about anything," she said between sobs.
Contrary to rumours that Jayden stole money from her grandmother, Mrs Saudan said she actually gave her grandson US$30 to buy files for Continuous Assessment Learning Activity (CALA) and pocket money.
The deceased's aunt, Ms Corene Saudan said she felt disappointed and livid that her nephew had to endure bullying at the school which resulted in him committing suicide.
"We should make kids understand that they are going to school to learn not to engage in fights. When children go to school, teachers automatically assume the role of parents," she said.
Minister of Primary and Secondary Education Dr Evelyn Ndlovu told Zimpapers Television Network (ZTN) that the ministry is investigating the matter.
Source - The Chronicle