News / Local
Bulawayo runs out of refuse disposal space
12 Mar 2023 at 07:39hrs |
Views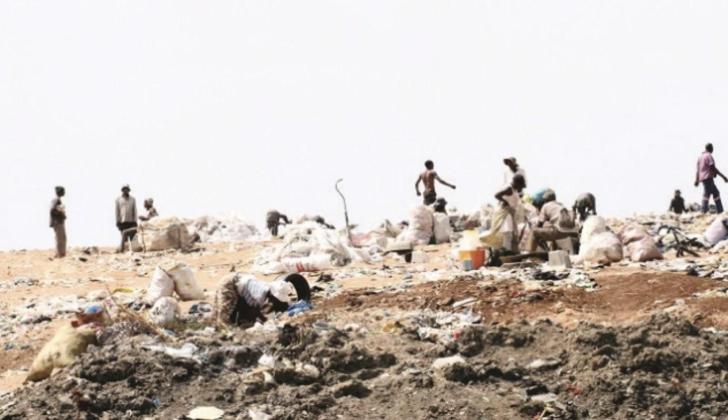 BULAWAYO residents could be faced with a possible health hazard after it emerged that the city's only landfill site in Richmond suburb has run out of refuse disposal space.
This comes at a time the local authority is already at sixes and sevens over dealing with the accumulating waste, especially in the Central Business District (CBD). The development means that BCC won't have any place to dispose of its waste once they collect it.
According to the latest council report, the local authority is failing to excavate more waste disposal space as there was no machinery to carry out the work.
"There was no machinery at the landfill resulting in unsatisfactory landfill maintenance. Disposal space had run out as there was no machinery to create one. The plant was likely to be functional towards the end of February.
"The matter was considered and discussion commenced. In the report Councillor Lilian Mlilo observed that 38 illegal dump hotspots had been identified. Clearing of refuse in these hotspots had begun. Once the refuse was cleared council needed to maintain those areas and keep them clean.
There was a need for councillors to have a strategy on how to deal with illegal dumping," reads the report.
Meanwhile, the vehicle situation within the local authority continues to impede service delivery amid revelations that at one point the city had to make do with just nine refuse compactors to service the entire city.
"At least 17 breakdowns and 30 punctures were reported during the month that ensured that an average of nine refuse compactors were available daily for refuse collections. These were not able to adequately service all areas, particularly shopping centres.
"Supervisory vehicles remained insufficient as there were 10 supervisors sharing three vehicles that frequently broke down. This had severely crippled the supervision of cleansing activities. There was need for the section to be capacitated with supervisory vehicles," reads the report.
The local authority further revealed that there was an urgent need to procure additional refuse compactors as the city was growing and so did the number of illegal activities which brought along increased waste volumes.
"The situation was compounded by the refuse removal fleet that was aging and thus frequently breaks down. Refuse compactors were last procured more than five years ago when according to the Transport Policy every year at least one refuse compactor was meant to be procured," reads the report.
Meanwhile, BCC has started carrying out night-time enforcement activities targeting illegal dumping hotspots where they impounded a number of scotch carts.
"The department carried out night-time enforcement activities around the Eveline High School dumping hotspot (Samuel Parirenyatwa and 4th Avenue). Fourteen scotch-carts and one wheelie bin were impounded for dumping waste around that area. The scotch-carts were hired by shops and vendors along 5th Avenue.
"Presently, there was only one team of Enhanced Enforcement and Compliance (EEC) Unit hence the number of hotspots that could be monitored was limited. Forty-seven deposit fines were issued for illegal dumping during the month of January and 19 had been paid by 30 January while 28 remain unpaid. Of the 14 scotch carts that were impounded, six had paid the fine and had been released to their owners. Eight were still impounded," reads the report.
Source - The Sunday News