News / Local
Retired Colonel Ndlovu declared provincial hero
15 Mar 2023 at 06:46hrs |
Views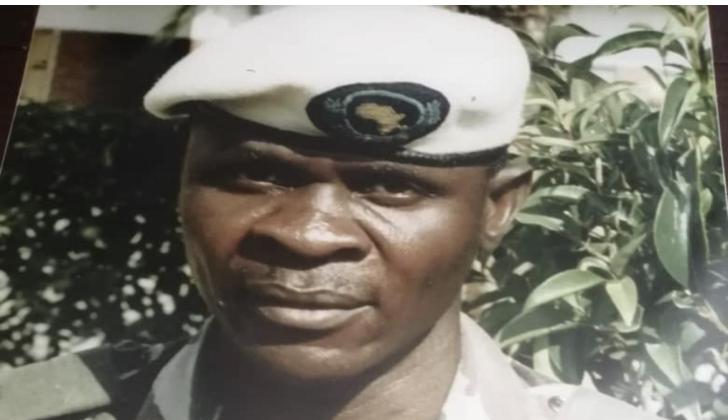 Retired Colonel Patrick Vinki Ndlovu who passed on last Friday at United Bulawayo Hospital has been declared a provincial hero, he succumbed to kidney ailments and will be laid to rest at Nkulumane Provincial Heroes Acre in Bulawayo on Wednesday.
A letter from Zimbabwe National War Veterans Association addressed to Honourable Obert Mpofu requesting for the liberation war hero status stated that,
"The late Patrick Vinki Ndlovu will be buried on 15th March at Nkulumane Heroes Acre in Bulawayo
Born on the 5th of February 1956 in Mberengwa, Ndlovu, whose chimurenga name was Gamatox, fought in the liberation war struggle against British colonia guyl rule at a tender age in the early 70s and later became a member of the Zimbabwe National Army as 2nd lieutenant after the cease-fire.
He rose through the ranks and got elevated to a full Colonel a position he held up until he retired on 31 August 2021.
Ndlovu is survived by his wife, 3 children, and four grandchildren.
Bereaved relatives and friends gathered at 14 Shirley Cripps Ave, Malindela in Bulawayo described Ndlovu's death as a loss incalculable and irreplaceable.
"We have lost a disciplined and humble cadre who tirelessly advocated for uplifting the living standards of war veterans. We will never have someone like him," said Clemen Moyo a war veteran
Ndlovu's cousin Melusi Mashaba said his uncle's passing is a painful blow that has impacted the family fabric
"Uncle always lectured on the importance of academic improvement, not to indulge in drug and substance abuse or any criminal activities."
He was so accommodating. He interacted with everyone regardless of your social status.
Source - Byo24News