News / Local
Zimbabwe govt hands over 8 mobile X-ray trucks
22 Apr 2023 at 19:00hrs |
Views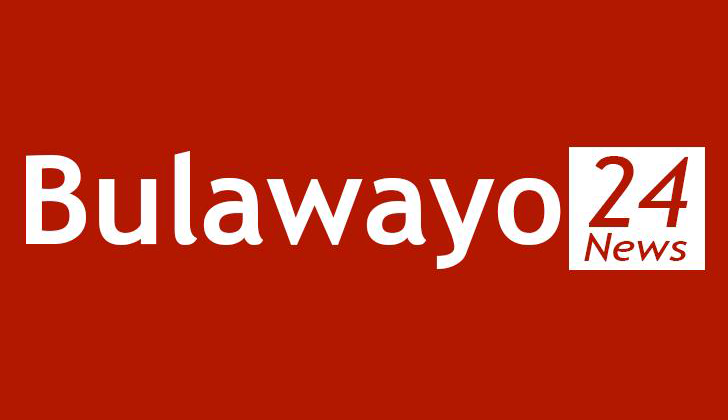 Eight X-ray trucks have been handed over to the eight non-metropolitan provinces, with development partners helping Government to ensure TB services are brought closer to the people in line with President Mnangagwa's vision of living no one and no place behind.
The two metropolitan provinces have several hospitals with X-ray equipment within short distances of all their residents, but the other eight have many people staying long distances from the nearest machine, so need mobile services that can go out to communities.
Vice President and Minister of Health and Child Care Dr Constantino Chiwenga commissioned the trucks in Chiweshe yesterday during this year's belated World TB Day commemoration held under the theme 'Yes! We Can End TB'.
All the provinces, except Harare and Bulawayo, will each get one truck equipped with a laboratory to screen for TB and other conditions like HIV, malaria, cancer, diabetes and high blood pressure.
Addressing thousands at the event, VP Chiwenga took the occasion to launch the strategic framework for tuberculosis and HIV prevention, treatment, care and support public-private partnership, 2021-2025 which will guide the TB response in the country.
The goal of the TB national strategic plan is to ensure universal access to high-quality, patient-centred TB prevention, diagnosis and treatment services for all Zimbabweans with all forms of TB, regardless of geographic location, income, gender, age, religion, tribe, or other affiliations.
"To ensure that TB services are brought close to where people live, the Ministry has been implementing targeted screening for active TB to detect missed TB cases amongst high-risk and hard-to-reach populations in Zimbabwe since 2014," said VP Chiwenga.
"The Ministry of Health and Child Care, through support from the Global Fund, procured four new mobile X-ray trucks. This is an addition to the four trucks that were already in the country.
"In order to promote sustainability and foster ownership at the sub-national levels this innovation was decentralised to the provincial level, where each province will be equipped with a mobile X-ray truck.
"I am happy to officially hand over the eight X-ray trucks to our rural provinces.
"This is especially critical in the context of the Covid-19 pandemic that has put TB control strategies progress at risk, and to ensure equitable access to prevention and care in line with the Government's National Health Strategy.
"A free TB Zimbabwe, among other achievements in the health sector, will contribute to Zimbabwe's Vision 2030. As a country, we affirm our commitment to the achievement of the declaration signed in 2018 to end TB. We cannot afford to put our guard down, let us put all hands on the deck and push ourselves to the last mile."
VP Chiwenga said he was pleased to note that the country continued to adopt best practices in the monitoring of treatment of drug resistant-TB patients through the adoption of the latest innovations in TB diagnosis and monitoring.
"Recently, the country deployed its first three, ten-colour module GeneXpert machines," he said.
"A TB-free Zimbabwe is possible, only if we all work together. Let me acknowledge and commend the development partners who have been supporting the National TB Control Programme over the years."
VP Chiwenga reiterated President Mnangagwa's clarion call for peace ahead of the harmonised elections slated for later this year.
He thanked the people of Mashonaland Central for a hospitable welcome of President Mnangagwa early this week when he was joined by thousands in Mt Darwin for the commemoration of this year's independence celebrations.
"In essence, the country shall be holding harmonised general elections this year," said VP Chiwenga. "I urge you all to abide by the First Secretary of Zanu-PF and President of Zimbabwe, His Excellency, Cde. Dr. Emmerson Dambudzo Mnangagwa's call for peace, love, unity and harmony, that is, prior, during and after the elections."
VP Chiwenga brought together Zanu-PF's winning and losing primary election candidates, as well as the outgoing Members of Parliament and implored them to work together for the good of the party.
Before he left, he interacted with several war veterans who individually had a chance to greet the Vice President reminiscing on the days of the liberation struggle and brief pleasantries.
Mashonaland Central Minister of State for Provincial Affairs and Devolution, Monica Mavhunga, commended the Ministry of Health and Child Care for playing a leading role in providing equitable access to health care.
Minister of Home Affairs and Cultural Heritage and Zanu-PF chairman for Mashonaland Central province Cde Kazembe Kazembe reiterated the importance of healthcare to the well-being of the citizenry.
Minister Kazembe reserved special praise for VP Chiwenga for his role in ending industrial actions that were crippling the country's health sector.
TB champions who spoke to The Herald commended government for facilitating the availing of mobile X-ray machines which will play a leading role in ending healthcare access hesitancy.
"These mobile X-rays will go a long way in encouraging people to be screened before it is too late," said Ms Philimona Ngoshi.
"I want to commend the Government for playing a leading role in ensuring that services are brought closer to the people and now we see services actually coming to the people through these machines."
Source - The Herald