News / Local
Crisis Coalition hits back at Mnangagwa
22 Apr 2023 at 19:01hrs |
Views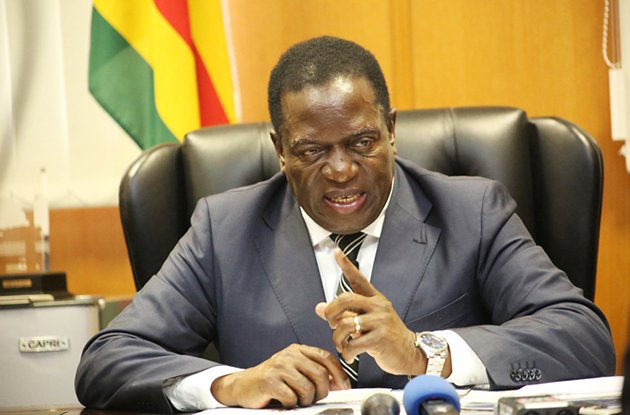 Crisis in Zimbabwe Coalition (CiZC) has hit back at President Emmerson Mnangagwa following his unsolicited comments some local NGOs critical to his government were "rogue" and "surrogate entities".
In a keynote speech to mark Zimbabwe's 43 years of independence Tuesday, Mnangagwa accused NGOs of attempts to fan instability at the expense of Zimbabwe's hard-won independence.
Mnangagwa said, "No voices, foreign or local, inclusive of rogue NGOs, should sow seeds of division and disharmony among us".
His comments follow spirited maneuvers by the Zanu-PF administration to enact the Private Voluntary Organisations (PVO) Amendment Bill, a law NGOs say will allow a hostile state to pry into their affairs and further curtail their operations.
CiZC spokesperson Obert Masaraure chastised the national leader for embarking on an unsolicited blame game and yet ignoring the fact that the real enemy of the country was the inequality brought by the looting of national resources by a privileged few.
"Massive looting of national wealth revealed in the Gold Mafia documentary and other previous publications is driving inequality," Masaraure said.
He was referring to a corruption busting documentary aired recently which nailed individuals linked to the state leader as culprits in a multi-million-dollar gold smuggling and money laundering racket.
He added, "Inequality is the primary source of instability as the excluded majority demand a share from the minority who have appropriated all national wealth for private gain.
"The Head of State, who is also fingered in the mass looting of national wealth, should work on revising the economic model of his government and create a model which benefits the many, not the few.
"Peace and stability are only guaranteed when national resources are equitably distributed."
CiZC is a cutting-edge multi-NGO group that has caused discomfort to the Zanu-PF led government through continued scrutiny and candid condemnation for state excesses.
Masaraure said Mnangagwa's comments were not divorced from his government's spirited attempt to muzzle CSOs.
"The enactment of the PVO bill is a desperate attempt to silence Civil Society which has played a critical role of holding duty bearers accountable," said the activist, also president of the vocal Amalgamated Rural Teachers Union of Zimbabwe (ARTUZ).
"The CiZC is however unmoved by the illegal draconian piece of legislation.
"The Coalition will disregard the illegal act and continue doing the work of fighting for good governance in line with the national constitution."
Source - zimlive