News / Local
US businessman calls for removal of sanctions on Zimbabwe
27 Apr 2023 at 06:24hrs |
Views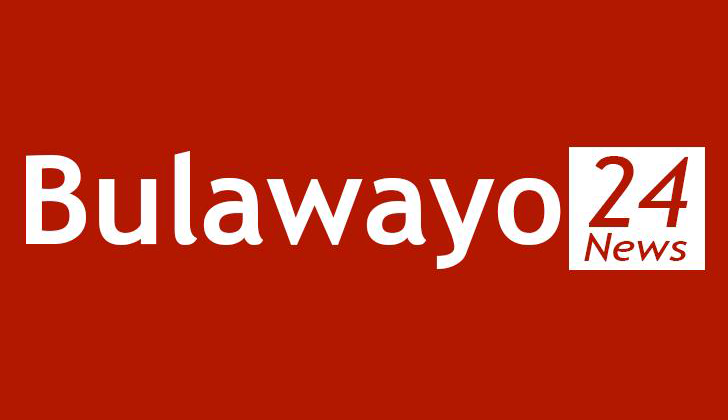 A United States businessman has said the illegal sanctions on Zimbabwe have failed and are only preventing American access to Zimbabwe's business opportunities, especially its vast lithium resources.
Lithium has gained importance due to the world switching from carbons fuels to electricity in many areas, and these needing high-density batteries and that usually means lithium ion batteries.
So demand is increasing and will increase many fold. Zimbabwe has Africa's largest ore reserves of the mineral.
In a recent article published in Geopolitics magazine, energy expert Mr Glenn Jakins described the sanctions as "antiquated" and acknowledged the various reforms that have been made by the Second Republic under President Mnangagwa's leadership.
"In 2020, the Zimbabwean government announced a programme to compensate the farmers who were ousted from their land back in 2001," he said. "Progress is being achieved. The new government has started to do what 20 years of sanctions could not."
Mr Jakins said a lot of changes had occurred since sanctions were imposed, making their continued existence untenable for the West.
"Something else has changed in the last 20 years that have rendered the economic sanctions against Zimbabwe untenable for the West," he said. "Where agriculture was the biggest asset of Zimbabwe in 2001, the country has now uncovered a far more lucrative export: lithium.
"Lithium is a necessary material for rechargeable batteries that make things like cell phones, laptops, electric vehicles, and solar power storage. In order to reach lofty goals like the Biden administration's stated target of 80 percent renewable energy by 2030, the United States needs to find more reliable sources of lithium." President Mnangagwa has said mining and refining lithium ore will increasingly play an important role in the economy and Mr Jakins said under the prevailing political climate between the two countries, it was difficult for US investors to acquire Zimbabwean lithium for manufacturing purposes.
"This leaves a gaping hole in the market, which other countries, notably China, are willing and eager to exploit," he said. "As eastern countries do business with Zimbabwe, they gain political and cultural influence, in addition to the economic advantages of having access to Zimbabwean resources.
"So, those in the West have to ask themselves, what is the most important goal? To hold on to antiquated sanctions that have done little to advance the cause of human rights, or keep up with the global economy while building bridges with Zimbabwe?"
A number of Chinese companies, including one of the world's leading businesses in the sector, Zhejiang Huayou Cobalt Limited, have invested in lithium mining and processing in the country.
Mr Jakins said if the United States were serious about being a leader in the transition to renewable energy, it needed access to more lithium.
"Strengthening ties with Zimbabwe will allow US companies to invest in mining and refineries, which will bring jobs to the local citizens and put lithium deposits to good use in green energy storage," he said.
"Sanctions have failed. Instead of stalling the economy of Zimbabwe by refusing to do business, it is time to try investing in both the people and the resources found there."
President Mnangagwa has prioritised the engagement and re-engagement policy since the coming in of the Second Republic and has always said Zimbabwe was an enemy to none and a friend to all.
He has made it clear that no citizens of any country were barred from investing in Zimbabwe, with everyone welcome, and that Zimbabwe was more than happy to sell lithium or any other exportable product to whoever wants to buy it.
Political analyst Mr Gibson Nyikadzino, said nowhere in the history of the post -modern world have sanctions been useful, especially regarding their intended objective to effect regime change.
"At economic level, Jakins is worried about opportunities being missed by US companies in Zimbabwe's mining sector, especially in a world that is opening up to economic transactions, market dependencies and interdependencies," he said.
"By his own admission, the decisions and actions of his country are affecting growth opportunities of American businesses also in the energy sector. This means the scope in which the USA views its relations with Zimbabwe needs to be refined, refocused and recalibrated to fit the framework of respect of international relations, the sovereignty and mutual cooperation among states as equals.
"A win-win approach needs to be the focus of USA-Zimbabwe relations, minus the unpleasant approaches from any party. That is the essence of Zimbabwe's foreign policy declaration of being open for business, and friend of all and enemy to none."
South African-based analyst Tinashe Tiki the US' stance on Zimbabwe was never beneficial to anyone.
"It's clear that the American businesses are now realising that their government's stance on Zimbabwe through their sanctions regime will only harm their interests," he said. "Zimbabwe is slowly emerging from the negative effects of the sanctions through cooperation with friendly nations and those who continue with their negative policies on Zimbabwe stand to lose the business opportunities that are abound here, especially in the mining sector."
Source - The Herald