News / Local
Sanctions mongers return to ZITF
27 Apr 2023 at 06:26hrs |
Views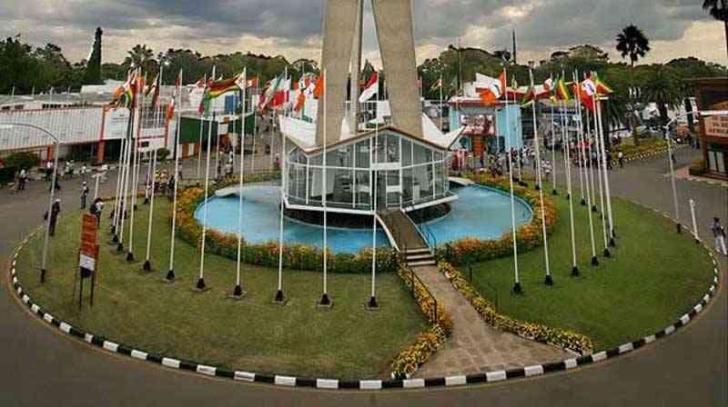 THE UK and US are keen on working with Zimbabwe as they are exhibiting at the Zimbabwe International Trade Fair (ZITF) for the first time in many years.
Both countries hailed the Second Republic's engagement and re-engagement initiative.
They were a huge hit as they were surprise exhibitors at the ZITF.
UK Ambassador to Zimbabwe, Melanie Robinson said it was a promising start to a long and healthy relationship between the UK and Zimbabwe.
She said President Mnangagwa's engagement and re-engagement initiative was opening new frontiers for Zimbabwe.
"Some of you may be surprised to see the UK at ZITF talking about trade and investment because some of you think there are sanctions, which stop trade and investment. I am pleased to be able to tell you that that is not the case. There are no UK sanctions preventing trade and investment between the UK and Zimbabwe. "In 2020 the UK and Zimbabwe signed a trade agreement called the ESA EPA. This gives Zimbabwean exporters access to the UK market at the most preferential terms of any country," said Ambassador Robinson.
She said the two countries had set up bilateral deals to help local businesses access UK markets.
"We have taken farmers of blueberries, beans, chillies and more to the UK to meet buyers. We have worked not just with the big farms but also with small-scale farmers in a bid to have them learn how to access UK markets," said Ambassador Robinson. She said they were working on measures that would see the country being able to export dairy and beef products to the UK.
"I know that not everyone in Zimbabwe is fully aware of the extent of UK trade with Zimbabwe so bear with me while I set out just a couple of our long-running projects. British International Investment (BII) is the world's oldest development finance institution. You may know BII under its old name of the CDC group, it has a long history of investing in Zimbabwe," said Ambassador Robinson.
She said BII had invested more than US$70 million in Takura Capital, which invests in brands such as Lobels, Cairns Holdings, Montana Meats and Radar Holdings.
"We pride ourselves on being in deals the UK government has sight of. We pride in partnering with honest and reliable traders, the kind of trade that builds great futures and opportunities for both our peoples," said Ambassador Robinson.
President Mnangagwa was recently invited to the UK to attend the coronation of King Charles III in London in May. The invitation, analysts say, is a pinnacle of the success of the foreign policy thrust.
Source - The Chronicle