News / Local
UK MPs fail to cancel Mnangagwa invite?
04 May 2023 at 06:07hrs |
Views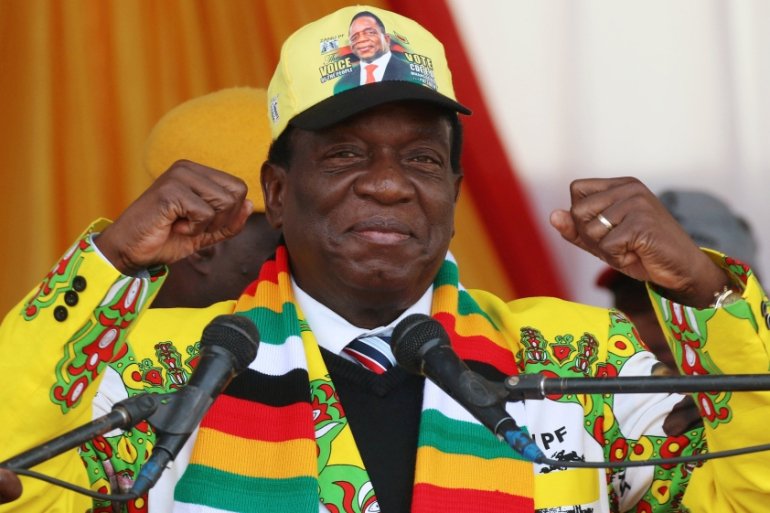 PRESIDENT Mnangagwa leaves the country today to attend the coronation of King Charles III at a ceremony set to be attended by other world leaders, royals and celebrities in London, the United Kingdom.
In one of the major successes of the Second Republic's engagement and re-engagement pillar foreign policy drive, President Mnangagwa was formally invited to witness the coronation of King Charles III at a ceremony that will take place at Westminster Abbey on Saturday.
This re-engagement drive is part of a battery of policies that the Second Republic is implementing to ensure Zimbabwe achieves its vision to become an upper-middle-class economy by 2030 through increased investment.
Addressing members of the Zanu-PF Youth League at the party headquarters in Harare yesterday, President Mnangagwa said Zimbabwe is making headway through its engagement and re-engagement policy.
"Tomorrow I will be going to King Charles' coronation. So I asked why when they have put sanctions on us and they (UK Government) said we have removed them please attend."
The President will be among leaders from across Africa and the world for the coronation that will be attended by 2 000 people at Westminster Abbey (Anglican church in central London).
Defying the negative tag wrought by Western-imposed sanctions, ironically at the instigation of Britain, President Mnangagwa has made a breakthrough in diplomatic relations with the formerly hostile Western capitals.
Diplomat and Zanu-PF spokesperson Ambassador Chris Mutsvangwa yesterday said the invitation shows Zimbabwe's return to the comity of nations.
"The coronation visit by President Mnangagwa is yet another feather in the hat of wholesome acceptability as we shed off the skin of pariah status. We heartily welcome our return to the global diplomatic stage with all the attendant pomp and circumstance. We are happy that the wise policies of engagement and re-engagement, friend to all and enemy to none are giving issue to enjoyable bonhomie with all nations and their peoples," he said.
Ambassador Mutsvangwa dismissed attempts by some hired hands to demonstrate against the visit by President Mnangagwa.
"President Mnangagwa is going to the coronation of King Charles, the new British Royalty that has a special history with the independent and sovereign Zimbabwe. Forty-three years ago, the then Prince Charles lowered the Union Jack at Rufaro Stadium as we raised the victorious Zimbabwe flag.
"It is an act of shame for Zimbabwean foreigners in the UK to attempt to take part in vain and frivolous and self-centred shenanigans. For the record, HE President Mnangagwa is visiting as an invited guest of His Majesty's Government. It's definitely not at the volition of the Government of Zimbabwe. Basic good manners demand that you do not embarrass your host refugee nation as it extends its courtesies to who and whomever it wishes to engage with. Shame and scorn to those who abuse this basic tenet of human etiquette," said Ambassador Mutsvangwa.
In an interview, academic and Government critic, Dr Alexander Rusero, said the invitation of the President to the UK is the crowning moment for the Second Republic's re-engagement efforts.
"The invite attests to the efficacy of Zimbabwe's foreign policy under President Mnangagwa. Whereas Zim-Anglo relations have been characterised by frostiness since 1997 when the Tony Blair-led government came to power, the diplomatic iceberg is slowly thawing and shifting towards cordiality of the erstwhile glory days. You can't pretend something is not happening. Thus, broadly speaking, Zimbabwe's diplomatic charm is bearing fruit," said Dr Rusero.
Another analyst Mr Regai Cheuka said the invitation extended to President Mnangagwa by Britain is evidence enough that Zimbabwe's re-engagement policy has reached fruition.
"An expose and ex-ante analysis of the Second Republic's foreign policy mantra of Zimbabwe is open for business is also showing that the international community is now ready to re-engage Zimbabwe," he said.
Apart from the new diplomatic frontiers that are being opened under the visionary leadership of President Mnangagwa through re-engagement, the country has also opened new embassies, notably in Rwanda, Turkey and Belarus. All these have been reciprocated with vast economic opportunities for Zimbabwe.
Political analyst, Mr Gibson Nyikadzino, said President Mnangagwa has proved to be a reformist leader who is not stuck in the past.
"Zimbabwe's foreign policy thrust under President Mnangagwa has moved towards a common-purpose interaction from the belligerent, acrimonious, and turbulent policy shifts by the previous administration that bordered on diplomatic hostility. In that transition, Zimbabwe has been to Commonwealth (a British-led bloc) meetings and attended the US-Africa Summit meeting last December," he said.
"The Commonwealth has indicated Zimbabwe is making strides to be considered for readmission. The new policy is ameliorating the decades-old Zim-Britain rivalry that has been known, thus the extension of the invitation. Zimbabwe is historically, politically and economically connected to some aspects of the British system. So, this transformation and relationship is a signal of what will ultimately become of Zimbabwe-Britain relations. It is a move towards an amicable friendship and restoration of relations".
Source - The Herald