News / Local
Suspended Nssa boss mired in US$353 000 luxury cars scandal
28 May 2023 at 17:22hrs |
Views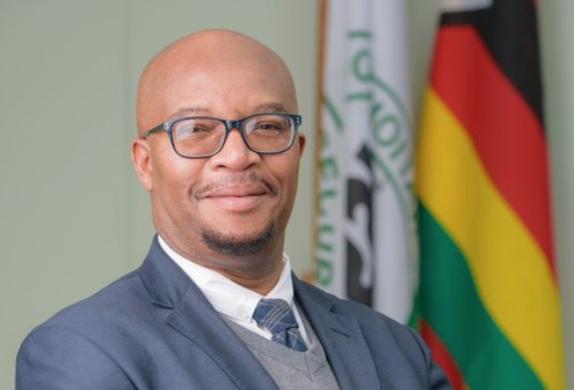 SUSPENDED National Social Security Authority (Nssa) boss Arthur Manase was removed partly due to a scandal over two top-of-the-range cars valued US$353 000 which he bought in violation of company policy, informed insiders say.
The two cars bought for Manase in violation of company policy are a Mercedes-AMG E53 for US$178 000 and a Land Rover Defender for US$175 000. Manase was suspended last year in July to pave way for investigations into corporate governance failures, mismanagement and corruption at Nssa, a US$1.2 billion statutory pension fund with scores of properties around the country.
Different state institutions, including the Zimbabwe Anti-Corruption Commission, were involved in the probe.
As part of the investigations, a forensic audit report has been produced by AMG Global Chartered Accountants (Zimbabwe). Insiders say Nssa bosses are allowed to have one condition-of-service vehicle, but Manase had two, which is not allowed.
After realising that the situation was in violation of internal company policy on his conditions of employment, Manase transformed one of the cars - the Mercedes-Benz - into a loan trying to regularise the issue.
However, in so doing Manase tied himself in knots in the process as yet another irregularity emerged - selling the car to himself irregularly.
"What happened was that Manase was bought two cars by Nssa: A Mercedes-Benz and a Land Rover Defender. That was in violation of company policy and his condition of employment," a source said.
"After realising how serious the issue was, he then sought permission from (Public Service) minister Paul Mavima and former chairman Dr Percy Toriro to convert the Mercedes-Benz into a personal loan. This means that he effectively sold himself that car irregularly - it was a case of trying to solve one problem while creating another."
Manase enjoyed the support of Mavima while at Nssa, but he was eventually suspended amid corruption investigations at the statutory pension fund scheme. He was replaced by Charles Shava, currently Nssa acting general manager.
Shava is the substantive Nssa director of occupational safety and health. As a result of the car mess, Nssa assistant accountant Erasmus Mavondo was arrested last year and appeared in court on allegations of corruptly awarding Manase a personal loan to buy a car using an undervalued exchange rate.
Mavondo allegedly helped Manase to buy the Mercedes-Benz for ZW$25 351 418.60 instead of ZW$60 251 593.80, which was equivalent to US$178 000. The money was purportedly given to Manase as a personal loan to regularise a problematic company-cars deal in which he ended up with two condition-of-service vehicles instead of one.
In so doing, Mavondo allegedly prejudiced Nssa of ZW$34 900 175 after converting the US$178 000 using a 31 March 2022 rate of US$1: ZW$142 instead of US$1: ZW$138 as of 21 June 2022. Manase's situation was compounded by a house loan of US$600 000 - not US$750 000 as widely reported - which he was getting, while he also got a US$2 500 housing allowance. There was also the issue of a house in Borrowdale which was renovated for him.
The Borrowdale house - No.49A Borrowdale Road, Harare - was renovated for him, while he got a housing loan and allowance. Manase denies the corruption charges and claims he has been exonerated. He is also suing various media organisations over the issue, but insiders say he still has cases to answer and the audit does show that.
Several Nssa executives have been suspended, removed or are under investigation. Shava was arrested over a doctors' allowances scheme involving ZW$12 246 571.48. His lawyers say that was part of Mavima's backlash against those who are seen as exposing his corrupt house deal.
Mavima is embroiled in a US$400 000 Borrowdale house scandal which is part of the audit report. There is also the property scandal emanating from another fraudulent transaction by Nssa involving a commercial property in Kariba valued at US$220 000. The property was bought for US$215 000 after negotiations, but US$244 000 was paid.
In fact, US$240 000 was paid after charges. This means US$25 000 was siphoned. At one point, Nssa officials claimed it was valued at US$360 000. When other costs were added, the price went up to US$252 631.59.
Since Nssa usually pays round figures, US$300 000 was paid. The balance was purportedly directed to its investment account. Mavima tried to replace Shava with Agnes Masiiwa, the director of contributions, collections and compliance, but was blocked by Vice-President Constantino Chiwenga when he was Acting President in January.
Masiiwa's appointment was officially done by Nssa ex-board chairperson, Toriro. Amid upheavals at Nssa, several executives and managers were shifted and some removed as those in charge sought to assert control amid corruption allegations.
Others became collateral damage, like David Makwara, the corporate affairs director, suspended over a loan issue, but who claims to be a victim of the situation. Makwara has been in and out of Nssa as a result.
Brian Murewa, Nssa investments director, has skipped the border into South Africa after facilitating the minister's corrupt deal.
New Nssa chair Emmanuel Fundira says officials implicated in the Nssa audit report will be dealt with and face the full wrath of the law. His first challenge is tackling the minister, if he can at all.
Source - newshawks