News / Local
China now Zimbabwe's largest FDI source
01 Jun 2023 at 06:40hrs |
Views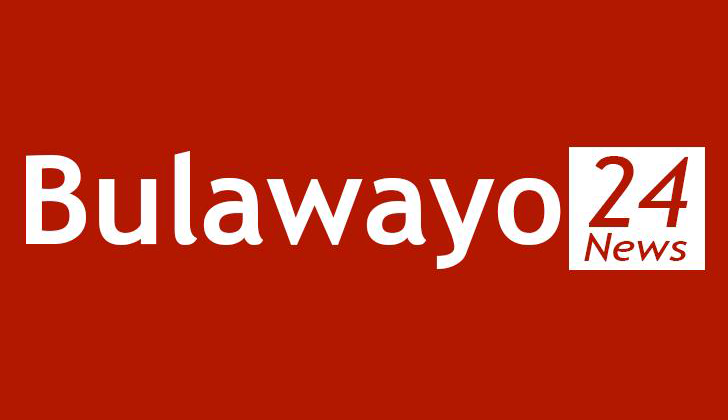 China has made huge inroads into the Zimbabwean economy in terms of investment, which is expected to grow further following the three-day ZimTrade organised Zimbabwe-China Business Forum, which ends today in Beijing, China.
The Asian giant, the second biggest economy in the world after the USA, now holds the number one spot in terms of investment into Zimbabwe, according to Zimbabwe Investment Development Agency (ZIDA) chief investment officer Silibaziso Chizwina.
In her presentation at the official opening of the highly subscribed business forum, Ms Chizwina revealed that Zimbabwe has 427 licensed Chinese companies in various sectors of the economy, making it the biggest source of foreign direct investment in the country.
"Of those, 228 are in the mining sector, 95 in manufacturing, 57 in the services sector while construction has 15 with the rest shared between, transport, energy, agriculture and tourism," Ms Chizwina said.
She said that 72 of those licences were issued in the last three months, which shows "how much potential there is in our country."
The huge appetite by Chinese investors is in line with Zimbabwe's engagement and re-engagement drive and also dovetails with Zimbabwe's Open for Business mantra.
Continued growth in investments across sectors of the Zimbabwean economy will help the country attain its quest to be an upper-middle-income economy by 2030.
Zimbabwe's cooperation with China spans from infrastructure construction and mineral exploitation to investment and trade, and more is expected after this week's business forum.
Chinese giants Sinomine Resource Group, Zhejiang Huayou Cobalt, and Chengxin Lithium Group have since 2022 acquired lithium mines and invested in projects worth a combined US$678 million in Zimbabwe, and are at various stages of developing mines. The two companies are also developing processing plants at the mines.
Another Chinese firm, steel giant Tsingshan Holding Group through its subsidiary, Dinson Iron and Steel Company, is building a US$1 billion steel-manufacturing plant that could turn Zimbabwe into one of Africa's largest producers of iron and steel products.
The plant, which will be ready later this year, will initially produce 600 000 tonnes of steel a year and the production could double when it reaches full throttle.
Ms Chizwina said in 2023, US$295 million had come from Chinese investors.
"China remains our highest investment partner in the country for the last three years, they have taken poll position number 1.
"In 2022 alone, we calculated US$1,3 bln worth of investments came from China alone.
"Our highest investor to date is a US$900 million iron and steel plant, which is currently under establishment and estimated to produce 500 000 tonnes of steel by November 2023," Ms Chizwina said.
Despite these huge investments, Ms Chizwina said Zimbabwe had the capacity to absorb more in all sectors of the economy.
Some of the investment opportunities are in the energy sector where there is a deficit of 1 500MW according to Ms Chizwina.
This, she said, requires investments in transmission infrastructure, financing of independent power producers and financing investment into renewable energy production through hydropower and solar power.
"These are all areas the Government is currently pushing to have many more investors to come on board. In addition, our ago-production has a shortfall of about 55 percent which we are slowly covering," she said.
Ms Chizwina said the Government had been working aggressively to establish irrigation facilities across the country through the development of large water facilities like Tokwe Mukosi Dam, which is ready for investors to come on board and establish irrigation and associated projects the local communities can then benefit from.
Other areas investors can tap into are fertiliser, dairy, and horticulture production.
The cotton-to-clothing value chain is also another area that offers investment opportunities to investors, according to Ms Chizwina. Housing, infrastructure, roads and rail also offer massive investment opportunities according to Chizwina.
"Our health services have been estimated to require about US$3 billion in investment over the next 5 to 10 years in order to bring the level of medical facilities to a level which allows our people to be treated within first world facilities," she said.
Zimbabwe has a deficit of 2 000 hotel rooms, which is another area that offers investment opportunities.
The Zimbabwe-Business Forum, which started on May 30 and ends on June 1, 2023, was organised by national trade development and promotion agency, ZimTrade, to improve the visibility of Zimbabwean products in the Asian market.
The Business Forum is not only focusing on trade, but investment and tourism as well, according to ZimTrade chief executive officer Allan Majuru.
This is in line with the economic diplomacy being championed by President Mnangagwa, whose Government's policy thrust has always been to open the country for doing business.
Source - The Herald