News / Local
ZEC reassures nation on voters' roll
04 Jun 2023 at 08:29hrs |
Views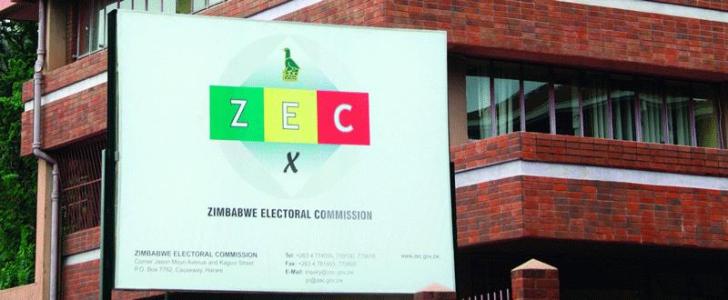 THE Zimbabwe Electoral Commission (ZEC) has assured the nation that it will correct all anomalies that were noted during the just-ended voters' roll inspection exercise.
In an interview with our Bulawayo Bureau on Friday, ZEC chief elections officer Mr Utloile Silaigwana likened the voter inspection exercise to an audit.
"We would want to assure the general populace that they need not press panic buttons at all.
"All those who are registered, we are assuring them that they will find their names in the voters' roll come voting day.
"As ZEC, we deliberately took the voters' roll out to the people so that the voters' themselves, who are the owners of the roll, can do an audit of the voters' roll, check their names if they are there, if they are correctly spelt, if all their details are there, and so forth," he said.
"After any audit, if an anomaly is picked up, the anomaly has to be rectified.
"It is, therefore, for that reason that we wanted the voters themselves to point out such anomalies so that ZEC then corrects them.
"We are now cleaning the voters' roll, so there must be no fear at all."
The process was necessary, especially after the delimitation exercise, which resulted in a number of changes in wards, constituencies and transfers of voters, Mr Silaigwana said.
Political players, he added, should desist from using the voters' roll as a political tool, adding that there was need for social cohesion and avoidance of overly sensationalising a process that was clear and guided by the country's laws.
"What we are saying is that the issue of the voters' roll must not be used as a political tool, for example, there are some politicians here in Bulawayo who went on social media claiming that their names were not on the voters' roll, but when they checked with our offices, they found that all was in order," he said.
"We especially appeal to political leaders and opinion leaders that we need not cause alarm and despondency by over-sensationalising a purely electoral process, which is administrative, and if there are any anomalies, they can still be corrected."
He said once ZEC comes up with the final voters' roll, and after the Nomination Court sits, every candidate who successfully files their papers will be given a copy free of charge.
Source - The Sunday Mail