News / Local
Mnangagwa blames opponents
10 Jun 2023 at 17:54hrs |
Views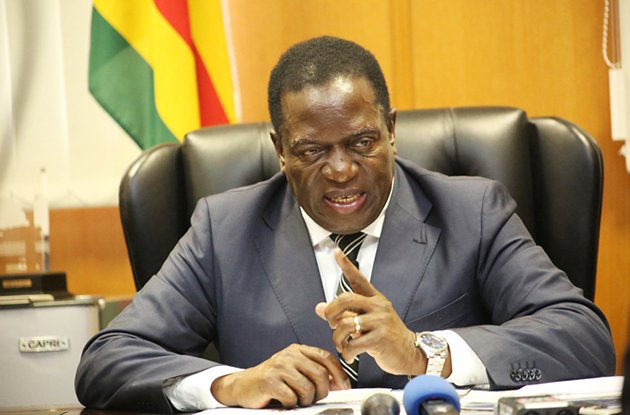 Defiant President Emmerson Mnangagwa has blamed opponents, western countries and further threatened to withdraw licences from business operators he accuses of colluding with the enemy to pedal the current price surge in the country.
He was addressing a Zanu-PF rally organised by appendage group, Young Women 4ED, in Masvingo Friday in the wake of a wave of price increases that have wiped out wages and renewed anxiety within the populace.
Mnangagwa blamed the crisis on the enemy and vowed to put up a fight against what he finds as a direct attack at his administration.
"We are aware of those bent on causing havoc in our country by attacking our currency, they will never succeed.
"They want our minerals, they want to fan anger in the populace so that they can install their puppets while you the masses suffer," Mnangagwa said in apparent reference to Western governments.
"This wanton increase of prices and manipulation of the foreign exchange rate must stop.
"This morning when I met the (Reserve Bank of Zimbabwe) governor and the minister of finance, I gave them instructions that we shall not tolerate this nonsense.
"Those who are going to be found wanting and commit crimes against measures we have in place, we shall have their trading licences withdrawn because these people doing heinous acts to cause suffering on our people.
"I now warn them, warn them three times…"
Mnangagwa saw everything wrong with the opposition he accused of colluding with western governments to decimate the country's economy.
"We in Zanu-PF are building the country while some opposition parties supported by their western handlers are causing suffering to our people through sanctions and the attack on our currency.
"These detractors and their surrogates have never had the people of Zimbabwe at heart; our mass revolutionary party is the only party with a vision for the future," Mnangagwa said.
Zimbabwe is in the throes of an economic meltdown that has seen wages decimated by rampaging inflation.
The country also heads for high stakes elections in August this year sagged by a power crisis that has seen erratic supplies to the detriment of business and livelihoods.
Critics say the economy shall play a part in citizen choices on their next leaders.
Source - ZimLive