News / Local
Man gets lobola refund after wife gets married to former teacher
30 Jun 2023 at 14:42hrs |
Views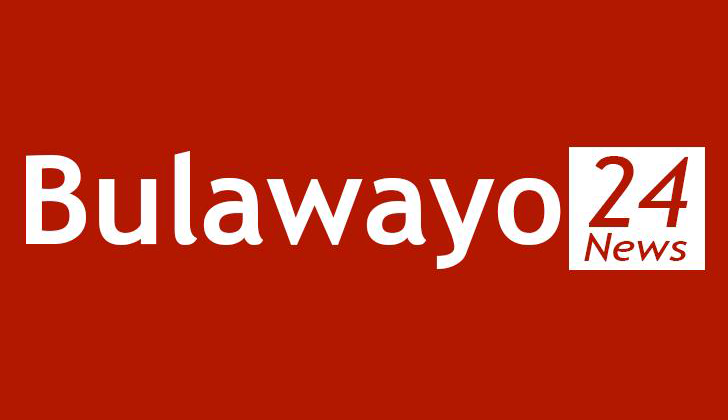 IN a dramatic turn of events which left people from Vokola Village in Insiza South District, Matabeleland South Province shocked a man who got all his lobola refund after his wife got married to her former teacher who is now a businessman.
Godfrey Nkala was reportedly paid back R13 000 as lobola refund by Mthandazo Matshilo Dube (47) after he married his wife Nobubelo Thebe (25), a devout Christian.
Godfrey and Nobubelo reportedly got married early last year before the latter married Dube, a former teacher at Mkwabene Secondary School from Insiza South District.
Dube is alleged to have fallen in love with Thebe when she was a pupil at the same school.
A source at Mkwabene Secondary School who talked to B-Metro on condition of anonymity said Dube who resigned in 2021 is alleged to have fallen in love with Nobubelo in 2018. She was then in Form Four.
Dube, who also doubles as the spokesperson for West Nicholson- Mberengwa road project has been married to an unnamed woman who died about three years ago.
Contacted for comment Dube could neither confirm nor deny the incident.
Instead he threatened the reporter saying: "If someone is paying you to soil my name you can take the six pieces of silver and go ahead, we will see where it will reward you.
"I am an old horse who has faced worse in my life, fear does not exist in my vocabulary," he fumed.
When prodded to comment further Dube later begged that the story should not be written saying it was going to tarnish his reputation and that of Nobubelo.
"People will always dwell on cheap gossip but as members of the community who always want to do good for our people, I do not think that we should be involved in cheap unsubstantiated gossip.
"You don't mind hurting young and vulnerable women with a story that will not do any good about improving the livelihoods of the community," begged Dube.
Nobubelo also denied the allegations saying she was not yet ready for a marriage.
"I do not remember myself getting married to anyone. I am not ready for marriage. It is all lies," she tersely said.
Godfrey who initially threatened this reporter also begged that the story not be published.
"So please do me a favour and do not publish anything about this matter," he said.
Speaking on behalf of the Thebe family Bethwell Khumalo confirmed the incident.
"It happened but I was just part of the negotiations. Given the circumstances, Godfrey only paid a portion of the lobola. He did not come to see his in-laws, instead he wanted Nobubelo with him in South Africa where he stayed, a move that we believe was against our culture. With this, Nobubelo and Godfrey then agreed to part ways and I was ordered to return the R13 000 to the Nkala family.
"Early this year, Dube's middleman (udombo) came and paid R5 000 as amalobolo, and he expressed regret that his family had instructed him to wait so that he can first organise a memorial service for his late wife," said Khumalo.
Speaking to B-Metro, Godfrey's aunt, Dorothy Nkala also confirmed the matter saying Nobubelo dumped her nephew amid suspicions that he was not serious.
"Nobubelo dumped my nephew and announced her intention to wed Mthandazo Matshilo, also known as Dube. We paid R13 000 as part of the bride price that we were required to pay.
"I can't recall the exact month, but early this year, Nobubelo's family called for a meeting where they announced that they were remarrying their daughter to Dube amid suspicions that we were not serious.
"During the meeting, Bethwell Khumalo returned our R13 000. It is alleged that the new couple started dating long back when Nobubelo was at school.
"It was shocking and I don't know why her parents condoned such a thing. We believe it was a blessing in disguise since a lot is being said about Nobubelo and we feel we are relieved because our nephew was going to experience a lot of suffering," she said.
She said they were saddened by Nobubelo's renege on a promise to marry her nephew as they no longer felt welcome at Brethren In Christ Church (BICC), where she is a preacher.
A source who is also an elder at the church where the two families fellowship and who spoke on condition of anonymity said the church leadership was not formally informed of the development, therefore they continued to allow Thebe to preach.
"I am not interested in other people's matters, and we have not yet received an official announcement of this incident, but what we are saying is that the leadership needs to be formally informed so that it can act," the church elder said.
One of the oldest serving BICC pastors, Reverend Johane Ncube said BICC's doctrine does not entertain divorcees.
"The BICC's manual of doctrine says no to divorce and those who divorce outside adultery reasons do not have the right of standing in the church," said Rev Ncube.
Source - B-Metro