News / Local
How Oskido 'discovered' Berita at taxi rank
30 Jul 2023 at 08:54hrs |
Views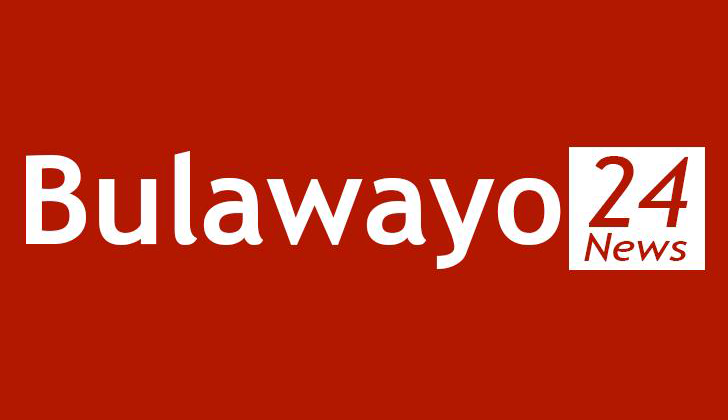 THROUGHOUT his long and storied career, Kalawa supremo Oskido has earned a reputation as a man that is capable of finding talent in the unlikeliest of places.
Take for example, the case of Anesu Mupemi, a Bulawayo Polytechnic student who jumped on stage, grabbed the mic and started chanting lyrics during a Boom Shaka gig at the Palace Gardens in 1993.
If he were any other music executive, Oskido might have been unsettled, annoyed even, by the sight of this dreadlocked youth jumping on stage during a gig featuring what was then one of the hottest acts in Southern Africa.
Instead, Oskido listened intently, and in the dreadlocked youngster's chants, he heard the deep and profound lyricism that betrayed his upbringing in the gritty streets of Mbare.
Before long, the world of music would be introduced to Mupemi, going under the name of Jah Seed, who was now a member of the legendary trio, Bongo Muffin.
Twenty years later, Oskido would discover yet another Zimbabwean, in a setting that was just as unglamourous.
When an unknown brand hired the Kalawa boss for a taxi rank activation campaign in the Eastern Cape in 2013, he did not know that he was about to be the man fated with taking Berita Khumalo from an obscure act, to a songbird appreciated across Mzansi and beyond.
In an interview with media personality Slikour last week, Berita said before Oskido's intervention, her music was coveted by a few die-hard afro-soul fans that had caught on to her limitless potential as a vocalist early.
"When I first started making music, it was the era of physical sales. So, I remember at the time, when I put out my music, I was a student so there was no promo, no release plan or any of that. What actually happened was that my then record label took my music to SABC and Thandolwethu got picked up by Eddie Zondi, who had a Sunday playlist. He loved the song and he started playing it even though I didn't know him. He just started playing the song every Sunday. The song started playing in February or March but still no one knew who I was.
Then in August I got a random call from a music store, Música, who said people were coming into their shop asking for the album and they wanted to know how they could stock it," she said.
Berita revealed how Oskido, as her music spread, was so impressed by a live performance of her hit song Thandolwethu, that he decided to include it on his smash hit Oskido I Believe album, which at the time had already been wrapped up.
"That's how my music got into stores and around that same time I was doing an activation campaign for a brand that was doing taxi rank activations and they booked me and they also booked Oskido. So Oskido came to the Eastern Cape to this taxi rank activation gig and he watched me on stage and he watched me perform Thandolwethu. Afterwards he came to me and said he thought he was done with his album but that song deserved to be on it. So, we had to send him the song quickly and he put it on the album. Oskido put out his 2013 I Believe album and it was such a great time. The album had Candy's Tsa Mandebele and it was a big album. I started touring with Oskido and he literally gave me my first big break," she said.
Berita who was resident in New Zealand before relocating to South Africa, said although she had gone to Mzansi to further her education, in reality she wanted to pursue her music career. After spending time in New Zealand where being young, black and African was not glamorous, the Eastern Cape, where she was following in the fresh footsteps of a recently signed Zahara, was a breath of much needed fresh air.
"Moving to a different country, and this is 15 years ago, was different. It's cool that being African now, all over the world, is something that is regarded as cool. Back then, it was not cool. Living overseas, I felt like I wanted to showcase who I am. So, I came to South Africa to study in 2012, but secretly to pursue music. So, when I came to South Africa because growing up in Zim, I had a connection to music from South Africa from listening to the likes of Mafikizolo, Malaika and Lucky Dube, I knew that I had a gift and moving to the Eastern Cape was the best thing for me at the time.
"I went to Walter Sisulu University and back then Zahara, who was still known as Spinach, was the talk of the place because everyone was saying she had just been signed in Johannesburg. So, here I was with my guitar and everyone was saying let's support her because if we do, she is also going to make us proud like her. Within a year my journey took off pretty quickly. While I was at school I recorded my first album, the first song comes out and then boom!" she said.
As she celebrates 10 years since the release of her breakout album, Berita said she was proud when she came across people who reminded her that it had left an indelible mark in their lives.
"You know, it's definitely been a journey and I think as an artiste what I have realised is that you go through different seasons. 10 years since the release, I am inspired by the urban space where people release music all the time because sometimes there are songs in which I felt a certain way but as time goes on, as an artiste you think, I am no longer feeling that way but instead this is how I feel now. You also get to have an appreciation of the fact that as soon as the music is released, it is no longer mine, it is now for the people. To this day, there are songs from the Conquering Spirit album that will have people coming to me to say 'My child is called Thandolwethu because of your song'. I have heard this a number of times and it is because the music continues to have its own life," she said.
Source - The Sunday News