News / Local
War vet who quit Bosso for struggle
08 Aug 2023 at 06:48hrs |
Views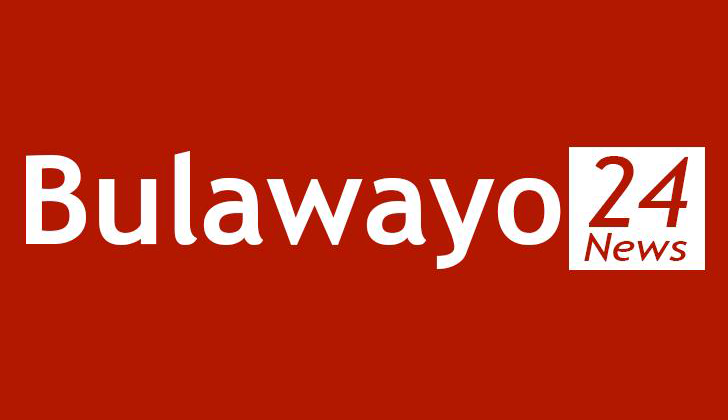 RALITALI Ngwenya Qondani decided to quit Highlanders FC to join the struggle in 1976 because he could not stand oppression.
Qondani said his father Elias Qondani was in detention for political activism. Their family home used to house Zapu meetings.
While he felt the urge to join the struggle because of the political environment, Qondani says another factor was that he had impregnated a young lady and could not stand meeting Qondani Senior who was a no nonsense man.
Born in Bulawayo on 28 May 1958, Qondani attended Mahlabezulu Primary School then housed at the Baptist Church. He did his Sub A and B there before his Standard 1-3 at Lotshe Primary School whose classrooms were strewn in Makokoba with a number of churches there providing shelter.
He then moved to Mzilikazi Primary School to complete his education. His move coincided with changes to Grades instead of Standards in 1969 at a time he was already in the Highlanders juniors playing under Washington Mpofu.
"He was a good coach and motivator. He would say 'twist him two inches and I will give you four bob.' I graduated into the first team with Danisa 'Young Bruce Grobbelaar' Sibanda. When we were in the process of training with the first team, there was an urge to join the liberation war so that's how I left Highlanders. But I had graduated and we were about to be signed into the first team but then I decided to join the war.
"I then left with other Highlanders players and the club complained that I had taken their players to the war. I left with the likes of George (George Moyo former goalkeeper), Danisa Sibanda, Kenneth Mutale, and his brother Edward Mutale — he is a retired colonel I think —so that's how I left football and joined the struggle.
But I never entirely left football because I was still playing in the camps and when we moved into Assembly Points. Playing football in camps was a form of recreation that made us forget the suffering and pain we left back home," said Qondani.
He had already won the Under-14 Chibuku Trophy, Under-16 Castle Cup and the Under-18 CocaCola Cup.
"I played as an anchorman and left winger. I am left footed. I don't doubt that I had a good future as a player but there was a system to fight and I do not regret quitting football and Highlanders FC at home to liberate the country," said the former Zimbabwe People's Revolutionary Army (Zipra) cadre.
Qondani said then team manager and coach Silas Ndlovu had found jobs at Rhodesia Tin Company now Monarch.
"I did not work for more than a month. We got paid one Friday and while we were drinking with my friends at New Bar (Mashumba Beer Garden) I told my friends that I wanted to skip the border to join the liberation struggle. Apparently my friends were eager too.
I had previously assisted many cross into Botswana by communicating with my relative Gibson Moyo.
"I demanded that all those who wanted to skip the border should give me their bus fares. I was actually mobbed when I was leaving Mashumba.
Fourteen guys gave me their money and the next Saturday we were off to Seula. In the morning we got a letter typed that we were invited to a wedding at Seula Primary School by a teacher there," said Qondani.
The letter was given to Mackenzie Sibanda who released balls and a set of uniform that they used as disguise. They used Rhodesia Omnibus Company which Security Forces rarely searched thoroughly. At roadblocks George Moyo would pose as an official and the boys would be told to quickly jump into the bus.
"We did not use Pelandaba Bus Services because people were often harassed at roadblocks. So we bought our Shake Shakes and hot stuff and headed to Seula where on arrival our point man asked us to alight one after the other on intervals since there were soldiers for the regime at the shops. At night we drank and played music and in the morning George and Gibson Moyo took turns to accompany us by bicycle to Shashe River into Botswana," said Qondani.
When they got to Bobonong Police Post they said they were en route to Tanzania. He does not recall why all of them said they were going to Tanzania.
"This appeared to have attracted interest and we were taken to Selibe Phikwe where Police and Zapu seniors interrogated us. We were about 15 and a majority football players, so regularly we played football against inmates and prison guards and we were too good for them. After staying for over three weeks we went on hunger strike protesting why they were keeping us for a long time there.
"Then trucks came and we moved to Francistown where we would play Police and Army teams. Inmates would flock the football pitches to have a glance of us in action before we were taken to Zambia by Air Swaziland for military training where we were among the first 400 to train in Angola," said Qondani.
He said they played football for recreation in the camps.
After ceasefire he was stationed at Mushumbi Pools having operated in the Hurungwe area.
"We used to play in the Assembly Points and when we were moved to Chitungwiza we played against other army formations and I was later to move to Gwayi River where I played for Dynamo Kiev a team George Moyo played for before he rejoined Highlanders in 1981.
Qondani said on his return he could no longer keep pace with the Highlanders he found and played lower division football for Toolmaking before retiring.
He makes a living out of carving.
Among those he crossed with who played for Highlanders was Moyo, Pitson Mbambo a brother to Jabulani who was the Matebeleland South provincial registrar, George Nkomo, Danisa Sibanda, Mdolomba, Mane Sibanda, Nkosana Ngwenya, Edward and Kenneth Mutale as well as Chris Nkomo.
"We could have made Highlanders a strong team had we not left for Zambia but the desire to liberate our people was stronger than football heroism," said Qondani.
Source - The Chronicle