News / Local
Zimbabwe political parties, citizens geared for poll
23 Aug 2023 at 06:32hrs |
Views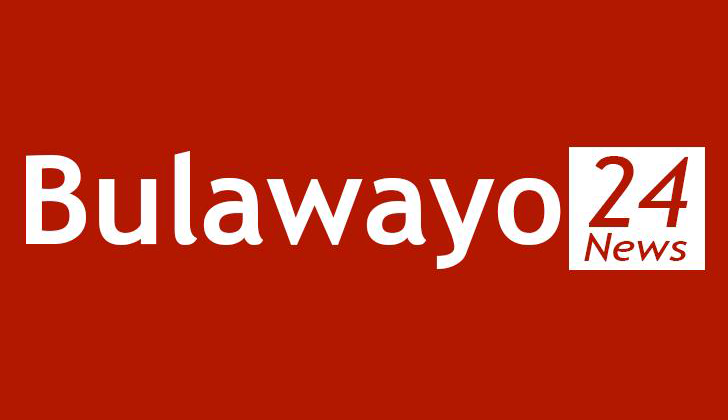 ZIMBABWEANS in their millions will today cast their votes across the country to determine their future in an election that has largely been peaceful.
Yesterday, political parties from across the divide expressed their preparedness for today's plebiscite, with all of them confident of coming out victorious.
The country's citizenry also expressed their preparedness to go and cast their votes.
The general peaceful and conducive political environment that has been experienced during this electoral period is as a result of the foundation laid by the Second Republic which continues to reiterate the importance of peace and harmony throughout the elections.
Various observer missions that are in the country have commended the Government for ensuring that peace prevails right up to election day and even beyond.
The ruling Zanu-PF's presidential candidate and incumbent President Mnangagwa said only Zanu-PF could continue taking Zimbabwe forward and meeting the people's aspirations.
President Mnangagwa said Zanu-PF was a tried and tested party hence the general citizenry continued to express confidence in its democratic and people-centred rule.
"I am going for my second term, it's my last term. I believe that those in my party Zanu-PF, that the building of our land depends on us, the modernisation of our country depends on us, people from outside can only come to support our programmes," said the President in an interview with Zimpapers Television Network and ZBC on Monday.
"Our vote is actually about choosing a party that the people believe has the capacity to provide for their needs. In the past elections were done in order to satisfy Western countries. That is stupid, we have elections in order to have the best party whose programmes address the needs of the people."
UANC's presidential aspirant, Reverend Dr Gwinyai Muzorewa, said he was ready for the polls today and was confident of coming out victorious.
"I did not join this race as a chancer, but I joined to win and make a difference in this country.
"I paid my US$20 000 fee so that I get the maximum votes and I am confident I will come out victorious. I have been sponsoring the UANC myself," he said.
The only female candidate in the Presidential race, Ms Elisabeth Valerio, said her chances of winning were high and once she is elected into power she would champion the issue of inclusivity.
"I am offering the citizens of Zimbabwe a vision that is inclusive, progressive and sustainable for our country. Some of the key priorities that we will focus on are: Restoring the rule of law, the separation of powers and constitutionalism; reviving the economy and creating jobs; we want to create a good life for every Zimbabwean; we will fight corruption; we will have an accountable government that improves public service delivery and restores social protection systems."
Mr Nelson Chamisa of CCC said he fancied his chances of winning the country's top post.
"Our time has come, this is the time," he said.
ZCPD's presidential hopeful Mr Trust Chikohora said he was confident of winning and forming a government of national unity once voted into power.
"We believe because of our value proposition and the background of the candidate, we have the best chance at this point in time to win the election.
"We should make Zimbabwe work. That is why I have taken it upon myself to lead this process of the economic revival of this country, starting with this candidature, creating this vehicle that we call ZCPD," he said.
The Democratic Official Party's Mr Harry Peter Wilson said he was confident of victory.
"As your Presidential candidate, I believe my chances of winning are high. The confidence I carry comes from my unwavering dedication to my party Democratic Official Party, my country Zimbabwe, and the principles that guide my political journey.
"I understand the weight of my ancestors' legacies and the responsibility that comes with such a profound impact on the world," he said.
The other Presidential candidates were not readily reachable for submissions by the time of going to print.
Meanwhile, Zimbabweans said they were geared to go and cast their votes while expressing their excitement as this had been a rather peaceful election period compared to the ones before.
Ms Felistas Nhoro, an airtime and newspaper vendor in Harare, said she would undoubtedly vote today, adding that she already knew who she was voting for.
"I will definitely cast my vote tomorrow (today).
"This will be my second time voting in a harmonised election and I must say it is something that I am always looking forward to doing because it is my democratic right and this is a democratic country.
"You know my brother, I also already know who I will be voting for in the Presidential, National Assembly and local authority positions, I have known this for quite some time now," she said.
Mr Lucky Chinama, a gardener in Hatfield suburb, said this would be the first time he is exercising his democratic right to vote, something which he was eagerly looking forward to doing.
"Wangu (my friend) I have never voted before in my life, firstly because I wasn't eligible yet and secondly because its something that I never really understood but you know as you mature you begin to understand the importance of some of these things.
"I will not mention any names because my vote is my secret but you know those who deserve to be voted into power their work speaks for themselves. They walk the talk other candidates just waffle with no action, but to answer your question, yes I am ready to cast my vote," he said.
Mr Stephen Kamupira, a Harare resident, said he was eager to cast his vote, noting that this was the first time that the country's election environment had been so peaceful.
"I personally cannot wait to cast my vote tomorrow and what makes it very significant to me is that this is the first time that Zimbabwe has been this peaceful during an election period, it doesn't even seem as if elections are being held tomorrow," he said.
Ms Michelle Tanaka, a recent university graduate, said she was ready to cast her vote for the first time.
"I am ready to cast my vote tomorrow (today). As it will be my first time to vote, I am very excited.
"Voting is my constitutional right and I will exercise it henceforth," she said.
Source - The Herald