News / Local
Chamisa's candidates to take up their Parliament seats of a stolen election?
03 Sep 2023 at 07:55hrs |
Views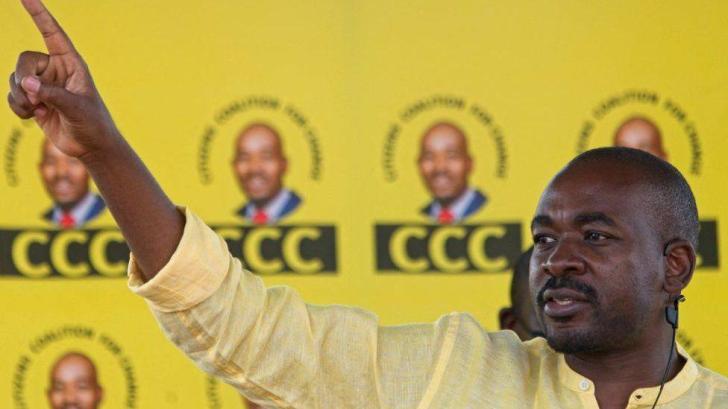 Zimbabwe's opposition must insist on far reaching electoral reforms before any new polls to end the cycle of disputed elections, political analysts have said.
The country has been thrust into another political logjam after the Zimbabwe Electoral Commission (Zec) announced President Emmerson Mnangagwa as the winner of the disputed elections.
Citizens Coalition for Change (CCC) leader Nelson Chamisa rejected the outcome of the polls, which he described as a gigantic fraud.
Foreign observer missions were also unanimous that the August 23 to 24 polls did not meet regional and international standards.
Political analysts who spoke to The Standard said the electoral environment in the lead up to the elections was skewed in favour of the ruling Zanu-PF party.
Maxwell Saungweme, a political analyst, said Chamisa must insist on electoral reforms before participating in any election.
"It's a big lesson for 2028 that without reforms there is no way we expect free and fair elections," Saungweme said.
"There is nothing new in this election, the electoral field was uneven, there were no electoral reforms, the Zimbabwe Electoral Commission is still not independent.
"Chamisa and his party entered the election in such an environment; they knew the race was uneven.
"Chamisa actually said there was no room for rigging and we heard this in 2018. So it's just a repeat of the same."
MDC T leader Douglas Mwonzora pulled out of the presidential election citing lack of electoral reforms.
Saungweme said Chamisa was facing both external and internal battles within his party.
"The councillors and MPs invested a lot in these elections because the party was poorly funded," he said.
"They see going to parliament and council as an opportunity to recover the expenses they incurred during the campaigns.
"I don't see it making sense in Chamisa telling his MPs and councillors not to take up their positions."
Political scientist Fanuel Kaseke said the courts may not overturn the outcome of the elections if Chamisa chose the legal route.
"Any court attempt will just be theatrics that will not overturn the August 23 sham election," Kaseke said.
"The best course of action is to challenge the process, not the results.
"It is a public secret that the elections were flawed, chaotic and marred with intimidation, ZEC manipulated the figures."
Kaseke said Chamisa's hope was on Sadc, but 'the secretariat of the regional bloc can do little to overturn the results'.
"If Sadc countries acknowledge Mnangagwa as president, as they have been doing, it is indeed the end of the road for Chamisa," Kaseke said.
"His ally Zambian president Hakainde Hichilema who is the Sadc chairperson of the organ on politics, defence and security cooperation has already been demonised as a western puppet by the so-called revolutionary parties, with South Africa's ANC joining the party.
"His influence alone might not be sufficient to favour Chamisa's desire for a rerun."
Political analyst Vivid Gwede said: "It is likely at this point that state institutions will confirm the outcome that was announced or defend Zanu-PF.
"But it is within CCC's rights to condemn the flawed elections."
CCC spokesperson Promise Mkhwananzi said their members would take up their Parliament seats.
"We are going to Parliament and claim more seats that were stolen and more votes for the president, not this under-representation of Chamisa popularity," Mkwananzi said, adding the party was exploring all avenues to have a fresh election.
CCC won 73 National Assembly seats while Zanu-PF got 137 seats.
One of the elected legislators, Edwin Mushoriwa said: "Our position is that Mnangagwa did not win and we are doing everything to ensure he will not assume reins of power."
Source - The Standard