News / Local
CCC defends Coltart, Mabutho election
17 Sep 2023 at 18:53hrs |
Views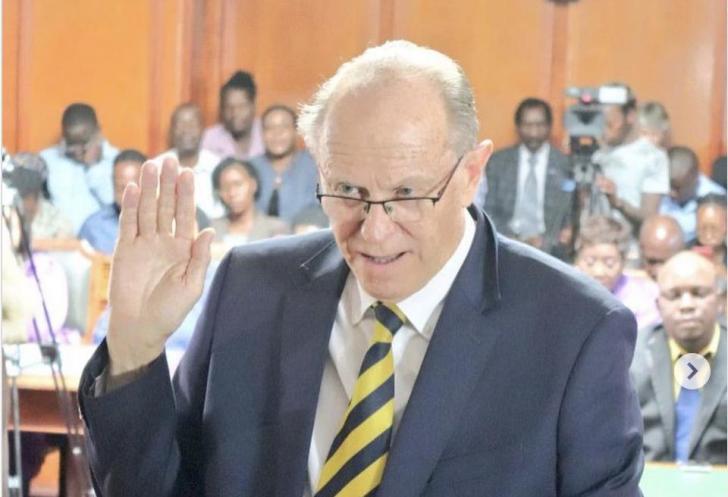 The Citizens Coalition for Change (CCC) in Bulawayo has come to the defense of the newly elected mayor, David Coltart, and his deputy, Donaldson Mabutho, stating that they were chosen based on their track record and not because of any influence from party leader Nelson Chamisa.
CCC Bulawayo spokesperson Swithern Chirowodza emphasized that councillors unanimously selected Coltart and Mabutho. Coltart, who previously served as the Primary and Secondary Education minister during the inclusive government from 2009 to 2013, is credited with revitalizing the education sector. Mabutho, who was elected as ward 9 councillor in the 2018 elections under the MDC Alliance, continued working in the same ward after being recalled by Douglas Mwonzora, contributing to the CCC's strong showing in the August elections.
Chirowodza's comments come in response to some residents' protests following Coltart and Mabutho's election as mayor and deputy mayor. The CCC defended Coltart, highlighting his long-standing ties to Bulawayo and his previous efforts to promote indigenous languages and rehabilitate sports facilities in the city.
Mabutho's dedication to his ward, despite his recall, was also acknowledged, with Chirowodza citing his achievements in resolving sewer problems, installing water meters, and facilitating infrastructure projects in the city.
Both Coltart and Mabutho expressed their commitment to addressing the challenges facing Bulawayo and emphasized the importance of unity among city leaders from various political parties for the city's development. They acknowledged the significant obstacles ahead as they work to restore stability and progress in the city.
Source - Southern Eye