News / Local
Mutambara blasts Mnangagwa
19 Sep 2023 at 05:31hrs |
Views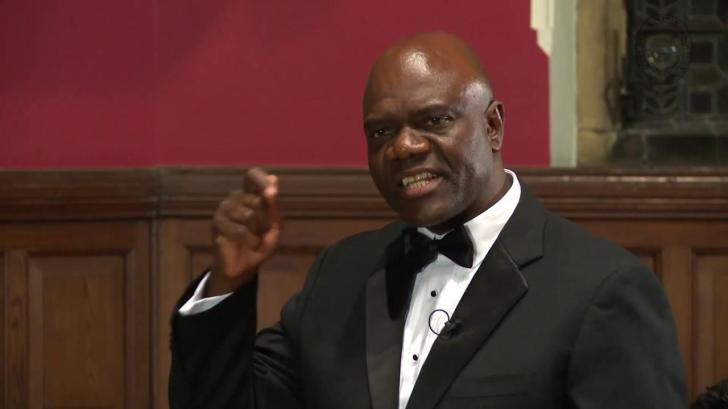 Prominent Zimbabwean academic Professor Arthur Mutambara, who is also former deputy prime minister, has lambasted President Emmerson Mnangagwa for appointing a cabinet stuffed with ethnic cronies, friends and relatives as well as clansmen as a display of crass tribalism and primitivity.
Mnangagwa's appointments, which included his two sons, have outraged the public, while fuelling divisions in Zanu PF and society.
Mutambara said ethnicity has a long destructive history in Zimbabwe and is such a serious problem for the nation, something he finds shameful.
Tribalism, like corruption, has eaten deep into the fabrics of Zimbabwean society, dividing and polarising the nation.
Africa is generally riddled with ethnic rivalries and conflicts, an experience that Zimbabwe is familiar with.
Says Mutambara: "Mnangagwa's new cabinet shocked many because of the crass ethnicity and primitive clansmanship, which degenerated into the shameful appointment of direct relatives.
"Well, I am surprised; folks were surprised! Why and how did you expect anything different?"
Mutambara continues.
"As I explain in my book: 'Emmerson Mnangagwa is a primitive and shameless tribalist without the contrived subtlety, nuances and sophistication which were the hallmark of Mugabe's tribal machinations.' What has been the role of ethnicity in Zimbabwean politics? What is going on?"
An excerpt of the book is instructive. Here we go:
"As I join the GNU, I am pretty naive about the extent of ethnicity in our politics. A few stories and remarks from Robert Mugabe shake me out of that naiveté. One such narration goes as follows:
'When I crossed into Mozambique with Edgar Tekere on 4 April 1975, one of my immediate personal objectives was to go to Ghana and see where my son Nhamodzenyika was buried.
Hence, at the first opportunity in 1976, I headed to Ghana through London.
While in London, I was put under siege by my Zezuru friends, who included Tichaona Jokonya, Alois Mangwende and Enos Chikowore:
"What are you doing in a political party of the Karangas and Manyikas? Leave that party and go and work with Abel Muzorewa in the ANC (later to be transformed into UANC).'
This was the Zezuru position after all the Zanu infighting in Zambia, which led to Herbert Chitepo's death on 18 March 1975.
Most Zezerus had left Zanu with Nathan Shamuyarira in 1971 to form Frolizi with another Zezuru leader – Zapu's former Vice-President – James Chikerema.
The top leadership of Zanu's Dare ReChimurenga (Zanu's War Council) from 1972 to 1975 now mainly consisted of Karangas and Manyikas.
"No, no, let us not do that,' I remonstrated with them. I literally begged them.
"You only make it worse. As Zezurus, let us stay in and organise from within. In fact, those of you who left, must all come back to Zanu! That is Bona's son in his own words!"
Source - zbc