News / Local
Mnangagwa's top aide claims he was shot in the face during Zimbabwe's bush war
24 Sep 2023 at 11:49hrs |
Views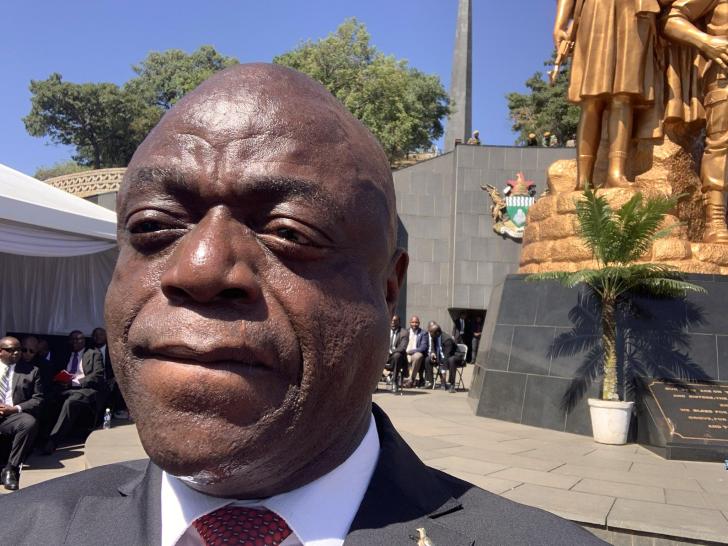 Anywhere Mutambudzi, the Chief Director of Strategic Communications in the Office of the President and Cabinet, has appealed to fellow social media users to refrain from making disparaging comments about his appearance, explaining that he is a war survivor.
Mutambudzi, a former elite commando operative deployed to wars in Mozambique and the Democratic Republic of Congo in the 1990s, often faces criticism on social media for his support of President Emmerson Mnangagwa and Zanu-PF policies.
In an effort to address cyberbullying, Mutambudzi shared the reason for his scarred face and sought understanding:
"Some of you are cruel. You keep attacking my face. Does having a handsome face change anything? I fought in Zimbabwe's wars after independence. I had a gunshot wound to the face in one of the wars, and my recovery included skin grafting on my face. So, you're causing me pain all over again in addition to what I went through when I was injured. Try to be kind in life."
Mutambudzi also emphasized that Zanu-PF enjoys majority support and urged detractors not to ridicule him. While describing himself as generally "nice," he warned that he would not tolerate attacks without responding.
"Kungoti takawanda ku Zanu-PF. Musandituke because although generally nice, ndinodzosera kana zvakwidza," he said in shona.
Mutambudzi served in the military for 17 years under the Special Forces Corps, rising to the rank of major before joining the Ministry of Information, where he held various positions, including Director of Urban Communications.
Source - NewZimbabwe