News / Local
Mnangagwa niece's gold smuggling: State closes case?
24 Sep 2023 at 12:18hrs |
Views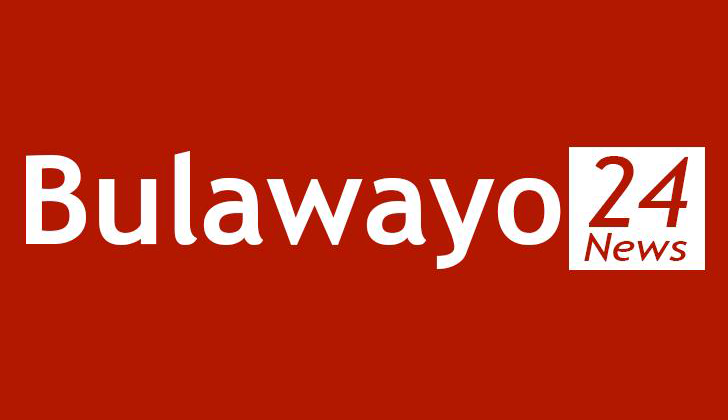 The state has closed its case against Henrietta Rushwaya (56) who is appearing in the Anti-Corruption Court at the High Court of Harare on charges of smuggling 6kg of gold valued at USD333 042.28. The accused was scheduled to appear before the High Court from the 18. to the 22nd of September 2023 and the trial is proceeding accordingly.
Rushwaya is the president of Zimbabwe's mining association and a niece of President Emmerson Mnangagwa.
The State is alleging that on the 26th of October 2020 the accused person went through the VIP route at the Robert Gabriel Mugabe International Airport evading security check points. Upon going through an X- ray monitoring machine a suspicious object in the accused person's luggage was identified.
A physical search was conducted by a Civil Aviation Authority of Zimbabwe security officer which led to the recovery of four gold bars. The accused person failed to produce an exporter's permit and instead produced a commercial invoice and packing list on behalf of a company named All Japan 786 Private Limited which purportedly authorized her to transport the gold. It is the State's case that it was unlawful to export gold using these documents.
In terms of the law Fidelity Printers and Refiners Private Limited is the sole authorized exporter of gold in Zimbabwe. For an individual or company to export gold, a Gold Dealership License is required. All gold exports must be accompanied by a Bill of Export, Fidelity Printers and Refiners Commercial Invoice, Fidelity Printers and Refiners Packing List CD1 Form and RBZ Authorization Letter. Fidelity Printers and Refiners is also responsible for the movement of the consignment of gold to the airport and will only handover the package to the courier on the Airside. An individual or company cannot physically possess the gold and or package before entering the Airside.
The accused person was initially charged with two others namely Stephen Chenjerai Tserayi (47) and Raphios Mufandauya (40). However, the State has withdrawn charges against the two.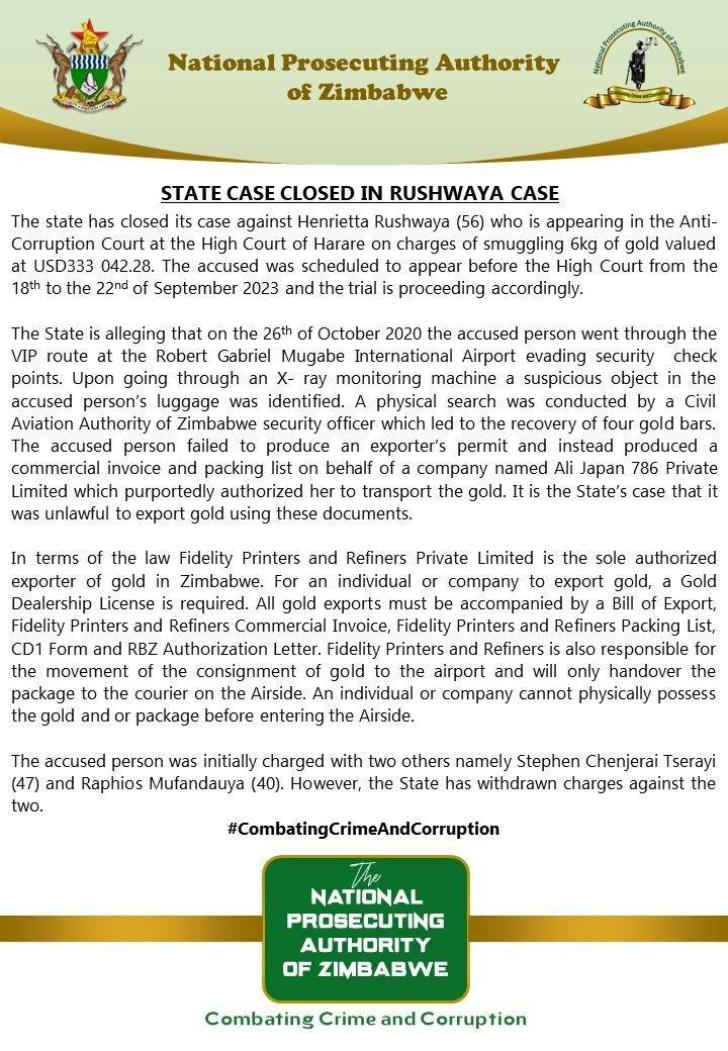 Source - newshawks