News / Local
Sikhala says he feels betrayed by some hypocritical comrades
30 Sep 2023 at 18:51hrs |
Views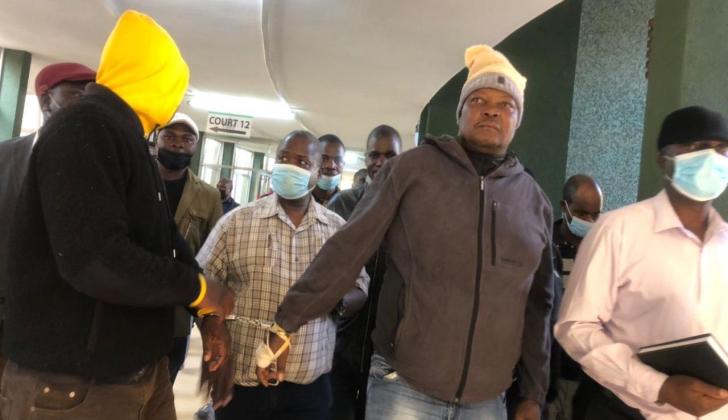 Job Sikhala, a prominent Zimbabwean political activist who has been detained for 15 months on charges of allegedly inciting violence in response to the murder of fellow activist Moreblessing Ali by an individual linked to the ruling Zanu-PF, has penned another heartfelt letter from his prison cell. In this letter, Sikhala expresses his unwavering resolve and strength under immense pressure, even as he grapples with the pain of feeling betrayed by some of his comrades in the democratic struggle.
In his latest entry in his "Prison Notebook," Sikhala draws a parallel between his experience and historical instances of betrayal. He feels that certain comrades are behaving hypocritically, reminiscent of figures like Bishop Abel Muzorewa's stance towards Zimbabwe's detained nationalist leaders during the liberation struggle or Mangosuthu Buthelezi's relationship with Nelson Mandela during the anti-apartheid struggle.
Sikhala reflects on his time in prison, describing it as an unexpected opportunity for self-discovery and reflection. It has allowed him to contemplate various aspects of his relationships, particularly with individuals who present themselves as virtuous during the day but reveal a different character behind closed doors.
He draws parallels with historical figures like Mangosuthu Gatsha Buthelezi, who publicly portrayed Nelson Mandela as a friend but privately undermined efforts to release him, and Bishop Abel Tendekai Muzorewa in Rhodesia, who publicly advocated for the release of nationalist leaders while privately opposing it.
Sikhala emphasizes that a person's true character is revealed during challenging times. He asserts his own unyielding determination, drawing inspiration from Martin Luther King Jr.'s belief that a person must find something worth sacrificing for to truly live.
Sikhala, despite his incarceration and the perceived betrayal by some comrades, remains steadfast in his commitment to the struggle for democracy, drawing strength from his unwavering principles and the lessons of history.
"Prison, a place intended to be a punishment, became the most valuable college for me. It became the place I discovered and understand myself and many things.
"It is the place I was able to think, discover and reflect on many things including my relations with certain persons, who on the daylight behave like angels, but are profound witches at night.
"Like Mangosuthu Gatsha Buthelezi, who portrayed Nelson Mandela as a friend and publicly called for his release, but behind the scenes condemned the Release Mandela Campaign as a gimmick and privately warned the apartheid military establishment that, Mandela was the most dangerous threat to national security and national stability and that it would be irresponsible to let him out.
"The same script was being played by our own Bishop Abel Tendekai Muzorewa in Rhodesia. Pretending to be holding an anointed scepter, roaming around the four corners of Zimbabwe, from East to West, from the South to the North, he was publicly denouncing the incarceration of the nationalist leaders, but privately he was telling the Rhodesian kingpin, Ian Douglas Smith, not to dare release Joshua Nkomo, Robert Mugabe and other nationalist leaders as they were terrorists and a danger to national security.
"The character of someone is measured by facing up to swelling difficult situation.
"Let it be known that I am a man who would never ever breakdown even under the most trying circumstances. Martin Luther King Jnr taught me, "if a man hasn't found something he will die for, he isn't fit to live."
Source - online