News / Local
Child marriage victim succumbs to labour complications
02 Oct 2023 at 06:24hrs |
Views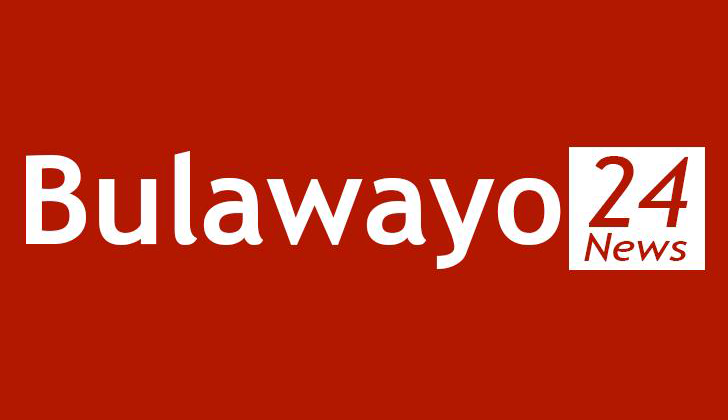 Zandile Sibanda clung desperately to her 14-year-old daughter, Sikhulile Sibanda, who had fallen victim to an early child marriage, as she took her final breath after suffering from a severe illness for eight months as a result of giving birth at a young age.
Ms. Sibanda, who wept uncontrollably while recounting her daughter's ordeal, tried in vain to revive Sikhulile. Her daughter's last words were "mama, mama umntwanami" (mother, mother my child), seemingly referring to her eight-month-old baby.
Sikhulile, from the Lumene area in Gwanda District, became pregnant in April last year at the age of 13 by a 27-year-old man named Munashe Ncube. She was supposed to start Form One at the time.
Ncube eloped with Sikhulile early last year when she was expected to begin Form One. Her family reported her disappearance, only to later discover that Sikhulile and Ncube had been found in the Inyathi area after she had given birth.
Sikhulile's maternal grandfather, Mr. Stanley Ngwenya, who was residing with the teenager, explained that she had disappeared from home in January of the previous year.
After giving birth, Sikhulile developed a heart problem and suffered internal organ damage due to prolonged labor. She was hospitalized multiple times until her death in the early hours of September 9 in South Africa, where she was living under her mother's care. She was laid to rest last weekend at her mother's homestead in Lumene Village.
"We discovered that Sikhulile was involved with this man when she was 12 years old, and we reprimanded her. We even took her to Stanmore Clinic for a medical examination to check if she was pregnant, and the results came back negative," Mr. Ngwenya recalled.
"A few weeks later, we realized she was missing, and she had taken some of her clothes with her. We went to the homestead where this man used to work as a herdsman near our home, and we learned that he had also disappeared."
Mr. Ngwenya reported the matter to the police. However, they faced difficulties in locating Ncube since the neighbors who had employed him did not have his personal information.
Mr. Ngwenya received a call from community members in Inyathi and the local police in April, informing him that his granddaughter was critically ill. He and his wife rushed to Inyathi, only to discover that Sikhulile had given birth without her family's knowledge while staying with Ncube's aunt in Inyathi.
Sikhulile's maternal grandmother, Ms. Patricia Tshuma, described her granddaughter's deteriorating condition. She explained that Sikhulile could hardly stand or walk when she arrived in Inyathi, with her stomach and feet swollen.
Ms. Tshuma discovered that Ncube had coached Sikhulile to lie about her age to health officials in Inyathi, claiming she was 18. Sikhulile's medical condition worsened after childbirth, which led to neighbors alerting the police.
"Sikhulile was transported to Mpilo Central Hospital, where she received treatment. She was in a critical condition, unable to breastfeed her baby. The doctors informed us that she had a heart problem and internal injuries due to prolonged labor," Ms. Tshuma explained.
"She was hospitalized for several weeks before being discharged. Her condition deteriorated once again, and she was admitted to Gwanda Provincial Hospital before being referred to Mpilo Central Hospital."
Sikhulile was eventually discharged and returned home. Her mother, who resided in South Africa, took her to the neighboring country for further treatment and monitoring.
Ms. Sibanda explained that Sikhulile arrived in South Africa on August 3, and two days later, she was admitted to Thembisa Hospital in Johannesburg for about three weeks.
"I was convinced that the worst was over, as she kept telling me that she was feeling better. On September 8, she appeared fine and even prepared dinner before we went to bed. The next morning around 4 AM, her condition suddenly deteriorated," Ms. Sibanda said.
"She began coughing and vomiting blood, struggling to breathe. Sikhulile asked me to take her outside, and I did. While we were outside, I cradled her head in my lap as she gasped for breath. Her final words were 'mama, mama umntwanami' before she fell silent."
According to the Zimbabwe Gender Commission (ZGC), nearly 34 percent of girls under the age of 18 are married nationwide. The commission expressed concern about the increase in child marriages and the exploitation of young women. Zimbabwe is committed to eliminating child marriage, as demonstrated by the launch of the National Action Plan on Ending Child Marriage and rulings by the Constitutional Court to outlaw the practice.
The recently passed Marriage Bill in Parliament brings the country closer to enacting legislation that will fundamentally address child marriages. The bill explicitly prohibits child marriages and declares them illegal under all circumstances.
Source - The Chronicle