News / Local
BCC facing revolt over Egodini evictions
09 Nov 2013 at 19:40hrs |
Views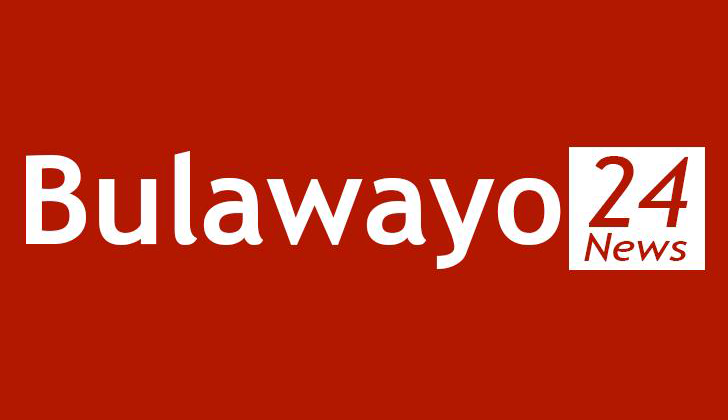 WITH just over a month before Egodini (Basch Street Bus Terminus) is officially closed for renovations to convert it into a regional transit centre and shopping complex, the Bulawayo City Council is faced with a revolt from commuter omnibus operators and vendors who are faced with eviction from the premises.
The local authority recently gave vendors up to 31 December to vacate the terminus, saying they would relocate traders and kombi operators making a living from the terminus to alternative locations around the city but have not specified on these proposed new locations.
The barring of kombis from Egodini could turn into a transport nightmare as the kombi drivers have vowed to use illegal pick-up and drop-off points in the city centre. This could see commuter omnibus drivers and police playing a cat and mouse game.
Responding to questions from Sunday News, BCC senior public relations officer Mrs Nesisa Mpofu confirmed that council was still working on alternative sites for the relocation of the commuter omnibuses and vendors.
"Terracotta was awarded the tender to redevelop Basch Street Terminus into a regional transport hub and shopping complex. The company submitted preliminary sketches at tendering stage and is yet to submit detailed architectural drawings. Council is currently working on a lease agreement with the company.
"Council will accommodate commuter omnibuses at various Council facilities during the construction period," Mrs Mpofu said.
However, kombi drivers fear that this could lead to a taxi war as kombis that operate at Egodini would be forced to join their counterparts that use illegal points. The influx of Egodini kombis could also increase vehicle population in the city centre, resulting in serious traffic congestion.
Bulawayo Public Transport Association chairperson Mr Strike Ndlovu said the conduct of the local authority was disappointing as it was now clear that come 31 December, there would be chaos in
the popular bus terminus closed.
He said the fact that council officials were not consulting would come back to haunt them at the end of the day.
"I only got to know of that matter when the mayor called us for a meeting. We were told and it was not even a consultation meeting. We don't know where we are even going, I personally believe that if any of the kombis are to be relocated we must be consulted and have a say where we go.
"We are hearing rumours that some will be moved to the area adjacent to the power station and other areas around town but all these suggested areas do not have any toilets, which will see the local authority breaking its own by-laws. If I am to predict honestly, I foresee chaos come 31 December," said Mr Ndlovu.
The BUPTA chairperson noted that with the chaotic manner the council was handling the issue there was a likelihood of an increase in kombi operators resorting to illegal pick up points which would see them continually engaging in a cat and mouse game with law enforcement officials. "What's
surprising us is that the mayor claimed there was nothing he could do because this resolution was passed by the previous council which he himself was part of," he said.
In an interview, Zimbabwe Chamber of Economies Association (ZCEA), a union of informal traders, Mr Edward Manning revealed that the traders were now considering taking legal action against the local authority if they were not given a proper place to operate from.
He accused the local authority of not consulting them on the progress of the project and not even providing them with the plans of the relocation phase. "We want better consultation and we expect town planners to come and explain what is happening, not politicians. We are prepared to go to court if the council dumps us. We have heard rumours that vendors will be moved to Amakhosi Cultural Centre, which is not acceptable," said Mr Manning.
Ironically, Mr Manning was part of the crop of councillors who mooted and passed the motion to renovate the bus terminus last year. He was councillor for Ward One, an area which the bus terminus falls under.
"There are more than 800 vending stalls that are currently operational at the terminus but till this day, it is not clear where all these people are going to be relocated to. If this is not handled with due diligence, we will have a crisis in our hands," said the former councillor.
Bulawayo United Residents Association (Bura) chairperson Mr Winos Dube said while the move by the local authority was a noble one, the local authority must handle the matter in a professional manner.
"They really can't just go to these people and tell them to evacuate the terminus, there are a lot of people there who are making a living and there is need for them to consider them and ensure they get an alternative place of operations.
"We don't want a situation similar to that which is happening in Harare where you find kombis in every corner and vendors selling their wares everywhere, we want order in the city," said Mr Dube.
When Sunday News visited the terminus yesterday, kombi operators and vendors said they were confused on what the council was doing as nothing was being said about where they were headed after their eviction.
The vendors claimed they had been advised to move to Amakhosi Cultural Centre, which was expected to house some of the transport operators from Egodini.
"This is just unfair because one has to realise that this is our mode of living and going all the way to Amakhosi will mean our families will be in a difficult position," said one vendor, who only identified himself as Nkosi.
The South African-based company - Terracotta - will be expected to develop the terminus into a transport hub for local, regional minibus taxis and luxury coaches. They will also construct a shopping centre with office floors as well as entertainment space and visitor parking bays.
The company was also awarded a 99-year lease to the terminus.
"Current thinking is to re-develop the Basch Street Terminus 'Egodini' into a major public transport hub not only for Bulawayo but for the entire Southern Africa. This centre could easily be the heart of Southern Africa," reads part of a council report.
According to the company's plans, the bus terminus is expected to be operational in 18 months.
"Completion of tenant letting (will be done) in four months, completion of drawing and development rights (will be) in place in six months and earthworks begin in six months.
"Beneficial occupation of main tenants (is expected) in 18 months, beneficial occupation of remaining tenants in 19 months while official opening and commencement of trading after 20 months," reads the report.
Source - Sunday News