News / Local
Olonga returns to Zimbabwe
18 Jan 2015 at 10:39hrs |
Views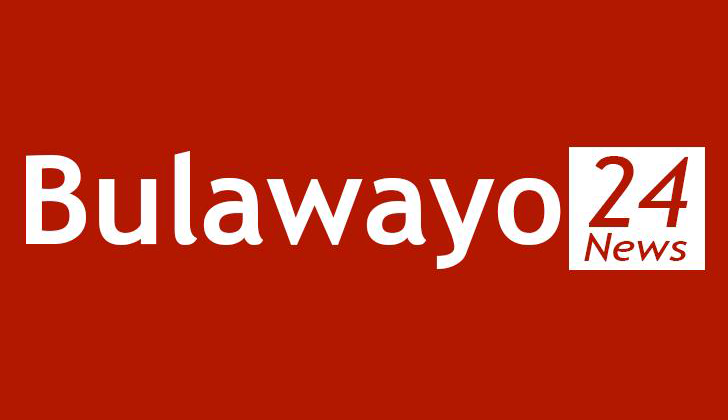 Speed was essential to the Olonga boys. It was an inborn thing, and ran deep through their veins.
At the time Henry Olonga was considered the quickest bowler in the Zimbabwe cricket team, big brother Victor was being hailed by the British press as simply the fastest man in English rugby union.
The similarities, however, just about ended there for these two sporty sons of a Kenyan father and Zimbabwean mother.
By Victor's own admission, his young brother Henry was the more polite, friendly and charismatic one, while big brother was known to be the more rebellious and antagonistic sibling who never responded that well to authority.
Now aged 40, Olonga has been back home in Bulawayo for six years following a decade-long league career in the UK, where he turned out for several rugby clubs before deciding he needed the "clean air and space" only Zimbabwe could give him.
"I've got a plot here in Matabeleland. I've got eggs, chickens and we are trying to plant fruit trees now," Olonga tells the Daily News.
"It's like a garden market, whatever you want to call it. I'm looking forward to plant a bit of stuff as well. Ziv (former Zimbabwe rugby international Zivanai Dzinomurumbi) has a plot next to me, he is my neighbour, but he is planting something else."
Few would argue that Victor Olonga was probably a better sportsman than his more famous young brother, but in his adult life he was unable to contain his wilder ways, and often fell foul of authority trying to tackle what he deemed an unjust racist system prevailing at the time.
Looking back, he admits he should have let his rugby talents do the talking for him, and let the politics side of the sport to his bosom buddie, Temba Mliswa, who was then leading a relentless push for racial integration in the sport.
"My career was very disappointing, my rugby was very difficult to grasp. I lost too many games with Zimbabwe, I was more successful with the clubs overseas than with Zim, which hurt me a lot," he says.
Olonga earned at least 30 caps for Zimbabwe between 1993 and 1998, mostly at fullback, an explosive three-quarter regarded as one of the most naturally-talented Zimbabwean sportsman of his era.
"I was difficult to grasp the concept because there were underlying issues, especially the discrimination. At that time I felt the system was divisive. Black people didn't have key decision-making positions in Zim rugby. There were people with control and influence. And then there were those who were submissive and controlled. What I should have done was just to play rugby. But for me, to be an effective rugby player I needed to have influence because I knew I had the ability. But the people who controlled would not allow that."
He made his test debut for Zimbabwe against Wales in Bulawayo in 1993, the Sables losing that one 42-13 at Hartsfield. Lock Tendai Tabvuma and him were the only players of colour in the starting line-up (Brighton Chivandire and Bedford Chimbima came off the bench), and the position of selection, wing, would provide a source of great trouble for Olonga throughout his career.
"Personally, I could not accept a system which was a subjective system," he says.
"I had the same problem at school. In primary school at REPS I played both flyhalf and centre, and I was damn good at it. We came to Harare and beat Mashonaland Under-12 as curtain-raiser to a national team game, and we were coached by Bakkie Buchanan, who played centre for Rhodesia and Zimbabwe. He used me at centre.
"And then when I went to high school at Plumtree, all of a sudden I couldn't play centre! We had three centres, me and two white guys. The white guys got the two centre roles, and I was put on the wing. So you can already see. I came from playing provincial centre and we defeated Mashonaland, and all of a sudden I cannot play centre! Someone like me will not accept that, I will rather be somewhere else.
"In my career I asked to compete for positions, If fail I failed. I was never afforded that opportunity as a black player. I spent the whole time fighting people, it took a lot of energy. I spent a lot of time at loggerheads with people. I never enjoyed my rugby.
"White people are better rugby players, that I don't dispute. That's why the successful teams in the world are white-dominated. What I cannot accept is the belief that I cannot contribute positively. Individually, anyone can compete and contribute to the team in any position. In my case, people would not allow that. I would rather not be in the team than play in a silly position.
"At provincial schools' level, people who played in the key decision-making positions like flyhalf, scrumhalf, number eight, went to the better schools, Other people just ran and scored the tries.
"Rugby is unlike football, it's not the same. People from different backgrounds can play together, in any position. Rugby wouldn't allow that.
"Just like cricket, it's only now that our team is dominated by blacks. Back then, yes, my brother played, but he was only an opening bowler. Rarely did you get an opening batsman because the view was that black people cannot make good decisions under pressure."
Race issues in Zimbabwean rugby will continue to have an effect if not addressed properly, he adds.
"I was talking to Dawson, I met him two, three days ago," says Olonga, who played alongside the outgoing Sables coach Brendan Dawson in the national side.
"He tells me the union has let him go. I hear they say they want a black coach, whether it's true or not, I don't know. We are used to talk about blacks and whites in this country. I don't know if black guys have been given a fair shot as Zim coach. Problem with Zim rugby is you will not be successful without white people. Most white players will not accept a black coach, they will not play for you. Even if you appoint a white coach and he starts bringing in people, black guys will claim discrimination, whether the blacks players are good enough or not. That's why we are stuck in Zimbabwe.
"Rugby has always had race issues. It's not just rugby, it's the whole society. Zim has problems with race. Rugby and sports are a reflection of our society. We need to fix that.
"Black people must learn to demand more. If you don't do that you get less. The fact of the matter is that I was marginalised, because I didn't tore whatever line. But I played professional rugby overseas. I met people and widened my horizon simply because I demanded more. If you do that you will be recognised and respected by the other people. (Tendai) Mtawarira plays for the Springboks, and he has 50 caps as a prop. A black man playing prop for the Springboks! And how many blacks have 50 test caps for Zimbabwe? Mtawarira has that for the Springboks. Because he is worth of that.
"You need to gain people's respect. For me, one thing is I am a man, I'm not a boy. When people come to me they know that. I'm a small person, but people see a man. You got to show yourself as a person of value.
"To achieve equality as a race, you got to demand.
"A good example is Temba (Mliswa). People say stuff about Temba. Everyone has got a story about Temba. Look where he is now? He is a Member of Parliament. Simply because he demanded. By hook or crook, that's what it's about. You won't get it any other way. You got to demand. They won't give it up, it's too important to them.
"Unfortunately, or fortunately, black people have leverage now. If you don't want to share, the guy says right, 'I'm taking'."
Olonga believes all is not lost, though, adding that Zim rugby can achieve greater success if the right people, regardless of race, are put in positions.
"It's doesn't matter the race," he says. "You got to be transparent and honesty, black or white. If you are transparent, everything else, the negativities, will fall by the wayside. Everyone must be accountable. You must have a clear criterion for positions — the union president, the coach, the ZRU board member. Let's see if people meet the criteria.
"You need to be honest and accountable. Maybe use the American system, declare your assets then get the position. It's an example of trying to get it right.
"Look at New Zealand's Super Rugby teams. They are coached by the people who have been in the All Blacks set-up, because Super Rugby feeds into the All Blacks. You need to have codes and ethics. They know the requirements for being in the All Blacks, and you want the person who knows the requirements to groom the players.
"ZRU know about the first black man to represent Zim, Richard Tsimba, and the first black man to captain Zim, Kenny Tsimba. That's the criterion. (ZRU president John) Falkenberg, those guys, they should know these things. You cannot be involved without knowing the history."
Though not involved in the sport anymore, Olonga is clearly distressed by the state of affairs, and blames the National Rugby League executive for losing the sponsorship of Delta Beverages due to what he deems mismanagement.
"The league didn't finish last season, it's because of lack of accountability," he says. "The guys there know what happened. People were not accountable.
"Here in Bulawayo, players were crying. Because of the nonsense we are doing. You cannot put money into a sport and not have accountable people. Look what happened. The league is dead. They had a very good sponsor, I couldn't believe it. Kits, transport all provided. And you go do that, really?!
"Where do you get sponsors like that? Lack of transparency. You've killed a sport…dead, dead, dead. Failing to qualify for the World Cup at the last hurdle is because of things like that. It cost you."
Victor's brother Henry left Zimbabwe via South Africa soon after the black arm-band protest at the 2003 World Cup with teammate Andy Flower to mourn "the death of democracy in our country," and the former Sables star says he rarely speak with him these days.
"Henry, not really," says Victor. "Henry is a busy guy, man. Henry left under, we all know the circumstances. He's trying to build a career, in England you work hard to survive. He's doing motivational speaking, Christian work and stuff like that. He will be alright, he's my brother, I know, he may not look it, but he's strong."
When Henry and Flower staged the now famous protest, Victor went on record publicly disagreeing with his brother.
"There are very few people I agree with," says Victor." If you find people I agree with I would like to meet them. The world is hard. That's why we all have any opinion.
"I used to be close to Temba but because he's a politician now I cannot be anymore. I can't go to rallies and campaigns. That's not for me. All those things I don't understand. In life, later, people go in different directions."
Six years later, after settling back home, Olonga insists he is in a better place.
"Zim is better," he says. "The quality of life is not very good here. There is no 4G here, Internet speed and funny stuff like that. But the air is clean and there is space. You can't put a price on that.
"The only thing I miss overseas is the English women. They are very nice. I don't know why their men treat them bad. The women were good, trust me. I learnt a lot of things overseas, especially from the women. The men are too aggressive. It's unfortunate the women stay there. They have to leave."
Olonga, though, laments the way of life at home, which he says limits opportunities to grow.
"I learnt a lot in England, I wouldn't have survived if I'd not gone there," he says. "If I'd not gone there I would be doing silly things here. There you see things differently, here you'd think you know everything, when in fact you don't. Outside, you go there and see people and weed out stuff. Here it's diluted. Growth is suppressed. It's closed.
"You see the same friends, the same airtime vendors. You discuss the same issues, the same problems. It's the same routine, go for a beer, go watch soccer and to some people, go to the small house. Nothing else. Society does not allow that here.
"Overseas, you can go to an Indian new year party with a young Indian girl. You can even marry her, here society doesn't allow.
"You cannot learn here. The newspapers are full of politics. The front page is politics and back page is soccer. Is that what Zimbabweans want? There are other things that people want. You are missing out on the other stories. People cutting salaries, guys ruining the environment. Overseas, they write about financials, they report scandals. Learning opportunities and information are there."
Olonga's three-year-old daughter, Eseri, has changed his outlook of life, and proud dad wants the little girl to have a role model in her life.
"Now that I got a child I want to set a better example, not the nonsense I did in the name of development. She will see a different side of me."
Victor is not married, but stays with Eseri's mum.
"What's the point of getting married when men are marrying each other," he asks with a chuckle. "It's a crazy world, man."
These days he spends his time mostly on the plot, away from the sport that gave him some kind of fame, and a small fortune.
"I didn't enjoy rugby, I don't need it. I just played because I was good at it. It's life, it's not easy, its complex. Society issues, man.
"I don't want to go in there anymore. There are problems there, rugby was a bad chapter for me. I did all the stuff, I want to move on. If rugby doesn't need me, I don't need it too."
Source - dailynews