News / Local
Prophet mania grips Bulawayo
12 Jan 2011 at 17:58hrs |
Views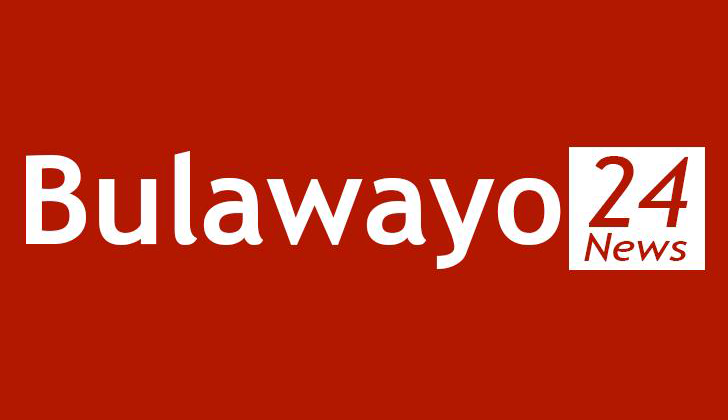 Fairytales prescribe that one rubs the bottle so that the magic genie can pop out and grant three wishes that will guarantee a happy life ever after.
In Bulawayo those laying claim to having special prophetic powers have come up with their own "fairytale ending" prescription ' pick up any bottle, pour a little bit of water in it then smash it and whatever you wish for will be granted.
Dubbed "bombing", the practice of throwing water-filled bottles to release some supernatural or miraculous power was made popular by Thabiso Ngwenya who in recent years has benefited immensely from bedevilled and desperate people.
The practice, which was at the centre of a recent altercation between Ngwenya and another self-professed prophet Mkhululi Moyo, has gained momentum with people grabbing the nearest bottle at their disposal and stampeding to these prophets to "bomb" their troubles away.Travellers from far and wide find their way to the City of Kings, which appears to be fast becoming the nerve centre of all sorts of mystical activities and home to many self-proclaimed prophets.
Reporters were surprised to find uniformed police milling around Ngwenya's "bombing" site clutching at water-filled Amstel bottles and being assisted to jump the queue by the prophet's security personnel.It appears few people are immune to the lure presented by these prophets who have amassed a great deal of wealth and gained prominence for the work they supposedly have done.
Posters advertising the services provided by Ngwenya are reportedly littered everywhere in neighbouring South Africa where, strangely, he insists on using the title "Pastor" Ngwenya when back home he trades under the title of "prophet".
"In Joburg amaposters kaNgwenya are everywhere I tell you. They'll be written that Pastor Ngwenya operates from Pumula in Bulawayo and they'll be inviting people to come and be delivered of all their troubles. I wonder if this whole prophet thing is a calling or some kind of business venture. If it's from God why bother advertising as if it's a franchise?" said Lison Ncube who recently returned from South Africa.
In an old bus that Ngwenya uses as a "consultation room" videos were continuously being played of testimonials by people who claim to have received miraculous breakthroughs after engaging in a "bombing" session.Said one woman,
"I came here and my husband of 14 years who had deserted me returned. I just took the bottle of water and shook it vigorously while calling his name and saying, "saTrevor, saTrevor uyangilahla shuwa, phenduka and now he is back home."
Following that revelation is a close up of the man who had been "lost" and found looking sheepish and somewhat altogether lost.
"These are the testimonies we receive from people and we record them just for future reference," explained one of the security personnel who did not point out that these videos were also a marketing gimmick to draw in potential clients.
With similar tactics, Moyo who gives himself the title of "Bishop", has over the last few months caused a stir in Luveve and seemingly given Ngwenya something to worry about.Admitting that prophesying was his livelihood, Ngwenya said he had a family to fend for and had no qualms with charging for his services even though he concedes that the gift he has is from God and is meant to help his people.
"I know that God can take care of my needs and I can fully trust Him but for now, I have a family to think of. It's hard to just have faith you know. But I'll try it someday. one day I'll trust God to provide for me, I'm not yet ready," he confessed.
Meanwhile, there have been calls from certain quarters to have these prophets pay presumptive tax as they are involved in incoming-generating enterprises while others query the commercialisation of "spiritual practices" especially "bombing".
"These people are making an awful lot of money. This guy (Ngwenya) even held a gala to commemorate his birthday and fed scores of people for free and yet they just operate without contributing to the fiscus," said Derrick Mayanga of Hillside.
Moyo, for his part, refused to call what he does a "business" insisting that he survives from the "thank-you" gifts he receives from satisfied clients.
"I can't place a value on a miracle, would you? That's why I do it for free because it is priceless really. I mean it's just good manners for someone to come back nxa into yakhe ihambe kuhle, aphenduke abonge, I certainly won't turn that person away," he says.
A psychologist who refused to be named for professional reasons said that people could easily be duped by some of these antics such as "bombing".He said people should not be too quick to get carried away with these spiritual activities that yielded little or no substance.
"There has to be something fundamentally wrong if you find grown men and women actually believing that water in a bottle will take their problems away and that smashing that bottle could release some supernatural force," he said.
He added that it could be possible that some people received what they were looking for but that could be psychologically explained.
"The brain is a very powerful tool. If someone believes something will help them they may actually succeed in whatever they endeavour, not so much because of the object they are placing trust in such as a water-filled bottle, but from the positive energy they generate when they are hopeful," he explained.
Well, psychobabble aside people are not about to let the thrill of a "quick-fix" to their problems slip through their fingers and "bombing" is here to stay.
Source - Byo24News