News / Local
Explosive Bosso AGM
25 Jan 2015 at 11:59hrs |
Views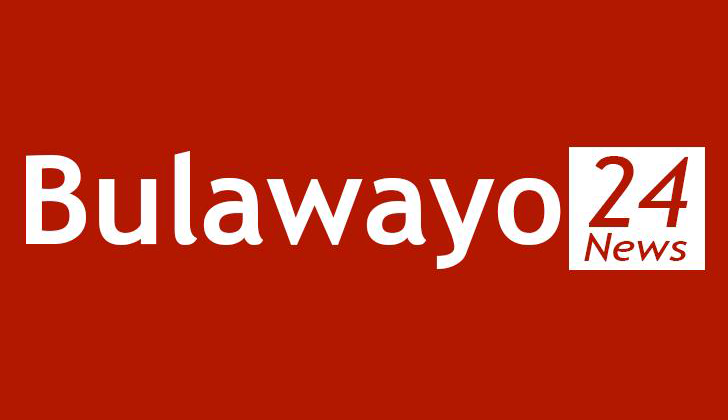 HIGHLANDERS Football Club members meet this morning at their clubhouse in North End in what is expected to be an explosive annual general meeting with the disqualification of Ernest "Maphepha" Sibanda from contesting next weekend's executive elections set to dominate proceedings.
Sibanda's candidature for the post of executive chairman was rejected by the electoral committee last Monday because he "is not in good standing" following his embezzlement of funds realised by the club from Obadiah Tarumbwa's transfer to Belgian club, Cercle Brugge FC in 2008. Sibanda paid back the money in question and was pardoned by the club after initially being suspended.
Bosso, as the Premier Soccer League side is affectionately known, is deeply divided between those who feel "Maphepha" should take over as executive chairman, while some feel his presence will dent the image of the club.
A section of the club members feel Sibanda's admission of misappropriating club funds automatically disqualifies him from any post at the club as his presence will impact negatively on the club's image.
A life member who spoke on condition of anonymity said it was the culture at Highlanders that those found guilty of misdemeanours at the club were not reported to the police but issues were discussed at club level and amicably solved.
He said "Maphepha" is not the first person to have been found guilty of an offense and then asked to pay the money back without being subjected to the country's criminal justice system.
"Maphepha cannot hide behind the fact that he does not have a criminal record because he admitted to misappropriating club funds but an agreeable solution was reached not to have him reported to the police but instead he be given time to pay the money back.
"It is a system that happens in many places and we cannot fault it but for him to take advantage of this and want to lead the club again is wrong on his part," said the member.
Another member said sponsors were sensitive to their image hence many would shun Bosso like a leper if the club was to be led by someone with such a record.
He said it was in the best interest of the club for Sibanda not to contest and the decision was not vindictive as "Maphepha" seemed to be suggesting in Press reports.
"The fact that he was pardoned does not mean he is clean. If he is saying he bit a bullet for the club during the Tarumbwa saga he should just accept that this is part of the consequences of having acknowledged the guilt.
"Those backing him are just being emotive and are myopic as they are only looking at Highlanders failure to win the league in the past eight years," he said.
However, there is another section of the club's members who feel that what is important is being able to win the league and beat Dynamos, a feat achieved by Bosso when "Maphepha" was in his first year as chairman during his three-year reign that ran from 2006 to 2008.
Another Bosso member said they are going to express their displeasure at the AGM because they wanted "Maphepha" to contest and lose at the polls.
He said if Sibanda was not the right person to lead the club, members would surely not vote him in.
"Maphepha has got all the right leadership qualities we need, he is charismatic and many Bosso followers have faith in him, both members and supporters. If members do not mind that he stole and returned club funds why should the board stop him from contesting. He should stand and contest and then lose, not to be barred," said the member.
Another member said there was a feeling among many Bosso faithful that corporate governance issues take second preference over winning the league and beating Dynamos.
Maphepha, however, is unlikely to bounce back into club structures as the constitution stipulates that the electoral committee decision is final and cannot be overturned by a vote at the AGM.
Electoral committee chairman, Luke Mnkandla said they will explain to members this (Sunday) morning why they disqualified Maphepha.
Elections for positions in the executive that include chairman, secretary general and committee member will be held next Sunday.
Addressing a Press conference at the club offices on Friday morning, Board chairman, Mgcini Nkolomi accused "Maphepha" of trying to incite club members by seeking to take his case to club members when it was clear they had no jurisdiction over the matter.
He said Maphepha's utterances were unfortunate as they have the potential to disturb a peaceful AGM and appealed to members to remain calm ahead of today's meeting.
Nkolomi urged members to raise issues following club guidelines.
"It is unfortunate that he issues a statement that declares war and already says that he is challenging the board when there would have been a prospect of him working under that same board.
"As Highlander we have a guiding document and would certainly not allow the law of the jungle to take over," he said.
"Any issues that need to be addressed should be done in a manner that doesn't create chaos. This is a temporary detour and we are going to sort it out amicably as a family," he said.
Bosso's chief executive officer, Ndumiso Gumede said there are no other issues that have been brought to the club by members for discussion at the AGM and only issues on the advertised agenda would be brought up.
In the advert, outgoing secretary, Andrew Tapela stated that issues on the agenda include reading and confirmation of minutes of previous AGM, matters arising from previous minutes, chairman's report, treasurer's report, board's report and confirmation of legal representation.
There was also an option to include any other business but Gumede said none had been brought by the club's members.
Besides the Maphepha issue, the AGM is likely to retain its talkshop tag and although members have time and again complained about various issues at the club they have never sought to have them discussed during the club's meetings.
Source - Sunday News