News / National
'Coalition without MDC-T, ZimPF weak'
07 Dec 2016 at 10:43hrs |
Views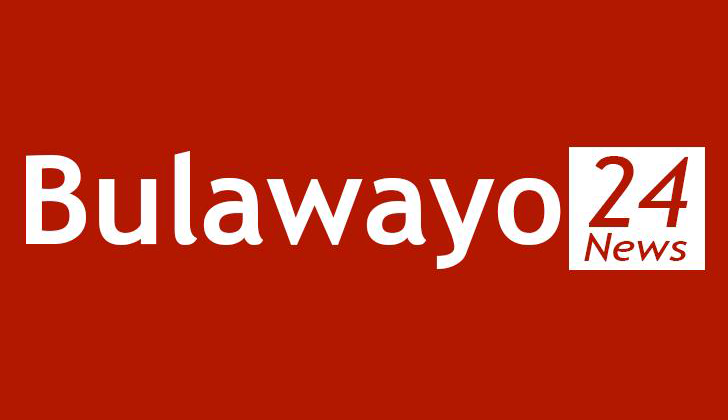 Any opposition coalition without the Morgan Tsvangirai-led MDC and Joice Mujuru's ZPF would be weak, less decisive and with no serious expected outcomes, analysts said yesterday.
The sentiments come at a time 13 small opposition parties met in South Africa to forge a coalition at a meeting boycotted by Tsvangirai and Mujuru's parties.
Political commentator Mcdonald Lewanika said based on what is known about current strengths and perceptions of strength, a coalition without the MDC and ZPF would be very weak, devoid of strength in numbers that the MDC brings; and inside knowledge of the Zanu-PF regime that Mujuru's ZPF brings.
Mujuru worked with Mugabe during the 1970s liberation war and after independence and was until December 2014 - when she was expelled from the ruling party - seen as the leading candidate to succeed the veteran leader.
"It would be a weak constellation and simple calculation shows that adding weakness to weakness doesn't produce strength. This is not to say the 'smaller parties' are without strength - they do and some have been captivating a solid set of supporters on the ground, but certainly not enough to shake the foundations of power.
"Thus, such a coalition would not be a stern test for Zanu-PF unless something dramatically happens to shift our current politics," Lewanika said.
He said a coalition between ZPF and MDC would be stronger than the other alternative of smaller parties.
"But there are people who have scattered into different opposition formations or have remained unaligned who will not support this coalition, which is built out of an arrogance that says we are the big boys and girls join us or else.
"The two parties also have discernible weaknesses which could easily be covered by other smaller parties. So a ZPF and MDC coalition would be great but also akin to a village champion who while dominant in the village, cannot beat other villages when they compete at district level or another bigger stage."
Political commentator Maxwell Saungweme said the Tsvangirai-led MDC is still the most popular opposition party and it will be suicidal to exclude it from any coalition.
"I am not really sure yet about the extent of ZPF constituents and spread. But they look like a serious opposition party as well, albeit the tainting it has from its Zanu-PF background.
"Thus, if ever opposition parties are to unite Zimbabweans to end Mugabe and Zanu-PF rule, they have to throw away their egos and get united among themselves first, then unite Zimbabweans," Saungweme said.
He added that people are tired of political games where opposition parties provide different models of coalitions instead of having one coalition.
"Any attempt at coalescing leaving behind MDC and ZPF is a mere fundraising gimmick and is done to attract donors than attracting Zimbabweans to the noble cause of ending Mugabe's grip to power."
Political commentator, Blessing Vava said: "Coalitions should not be just for the sake of it, some of these parties are fly-by-night and would not even attract a tenth of the voting population.
"The parties need to go on the ground and work not to pre-occupy themselves discussing coalitions when some of them are not even on the ground and only appearing in newspapers."
Media analyst Tabani Moyo said the opposition engage in narrow politics, have a false sense of popularity rather than wrestling for power as a single unit and decide what to do with it thereafter.
"Look what has happened to Gambia, the opposition simply understood the basics of political organising and toppled the dictator once and for all!
"This is the curse of Zimbabwean opposition politics; it has 'celebrated' personalities in those small fiefdoms who at times end up missing the bigger picture that there is no power in opposition," Moyo said.
He said opposition parties are established to get access to power rather than to behave like an overfed Buddha at the throne of opposition politics.
"If there is true leadership in opposition that is worthy of the people's support, then they must field a single candidate in 2018, but if they remain in the current state of confusion, then they will field several and the result will be the same as the previous elections," said Moyo.
Media expert Rashweat Mukundu said: "MDC and ZPF are the biggest political parties by numbers and inference and any coalition to beat Zanu-PF needs not one, but both.
"Opposition politicians are akin to the two madmen joke who fight on how to split money which they hope to pick in the street. The opposition is not in power, not even near power. And one wonders why they can't unite and push for real power."
Political commentator Rejoice Ngwenya said: "It would be great to have a grand coalition, but MDC led by Tsvangirai have a right to decide its own coalition.
"The question really is: can Tsvangirai beat Mugabe with only MDC support? Answer: a resounding no. He has failed to do that since 2000, so what could have possibly changed now?"
Nigel Nyamutumbu, the programmes and information officer at the Zimbabwe Union of Journalists, said politics is a game of numbers normally measured against party membership, electoral votes and financial muscle.
"As such, the convening of political parties with insignificant support will most likely have less impact on the ruling party's hegemony, even if it is led by a charismatic or influential leader.
"The absence of mainstream political parties that have grassroots membership and supporters may in fact be the reason why recent civic-led demonstrations and the SA-mediated coalition talks have failed to gain traction," he said.
Nyamutumbu said the coalition would need all parties on board.
Mining activist Farai Maguwu said: "This is child's play. The so-called 13 parties must prove they have a following or they must close shop and join parties that have following - period.
"You don't wake up and form a party with your wife and children and then invite Tsvangirai to enter into a coalition with you."
Maguwu said all the 13 parties combined have no single seat in parliament.
"Where do they derive their legitimacy? For now, let the parties go to the people and after the elections, let them come together and say how many seats do you have, then let's join hands. It becomes easier to determine who leads the coalition. Anyone with no seat in parliament must be left out of the coalition."
Source - dailynews