News / National
Zanu-PF heads to the ruins
10 Dec 2016 at 17:58hrs |
Views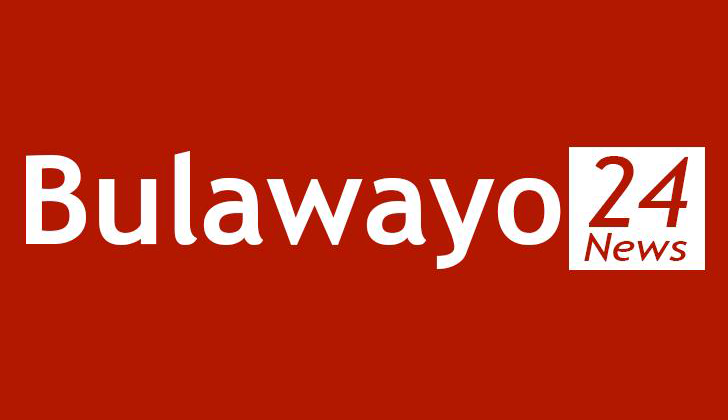 PRESIDENT Robert Mugabe's warring ruling party rolls into Masvingo next week for the former liberation movement's annual and routine jamboree.
Zanu-PF, in power for the past 36 years, has been rocked by growing divisions as senior leaders look beyond the 92-year-old ruler, who has clung to power despite obvious signs that age is taking its toll on him.
Mugabe has already been anointed Zanu-PF's candidate for presidential elections expected in 2018 amid internal calls that the former guerrilla leader "must rule forever".
While the Zanu-PF leader has taken every opportunity to preach unity among his lieutenants, this has not stopped the internecine struggles for power that are likely to dominate the latest edition of his party's annual gathering meant to review policies but is normally turned into a psychopathic, apple-polishing jamboree in praise of the "dear leader".
Zanu-PF last hosted a big event at the Great Zimbabwe Monuments during Mugabe's 92nd birthday in February.
Political analyst Eldred Masunungure said Zanu-PF's factional struggles would overshadow substantive issues at the conference set for December 13 to 17.
"It would be foolish to expect anything substantive to come out of the conference. Zanu-PF gatherings have continuously disappointed people's expectations. So we do not expect anything to come out of Masvingo. It will be the war of factions," he said.
Zanu-PF's Mashonaland Central province has set the tone for what could turn out to be a chaotic and gruelling six-day gathering in Zimbabwe's oldest city.
The province's chairman Dickson Mafios — seen as a proxy of the so-called G40 Zanu-PF faction — torched a storm last week when he announced that Mashonaland Central had proposed that Zanu-PF abolish its one centre of power principle because it is undemocratic.
The announcement was met with scorn and ridicule by those rooting for Vice-President Emmerson Mnangagwa to take over from Mugabe.
Higher and Tertiary Education minister Jonathan Moyo — a vocal opponent of Mnangagwa — supported the province's audacious resolution, quoting an old clause in the Zanu-PF constitution stipulating that one of the vice-presidents must be a woman.
The clause was removed as part of the wider plot used to remove then vice-president Joice Mujuru, now opposition Zimbabwe People First leader.
The backlash that followed forced Mafios, believed to be related to Saviour Kasukuwere (Zanu-PF political commissar) and a Moyo confidante, into a sudden summersault, arguing the recommendation was meant to be implemented at the 2019 congress.
Indications are that the conference in Masvingo could see political bloodletting with factions plotting to outdo each other. Masunungure said the withdrawal of the Mashonaland Central resolution showed that G40 was afraid of a backlash in Masvingo.
"The rescinding of the resolution shows they are sensing danger. The resolution's funders have realised that they could be heading into a mortal combat," he said.
"Factionalism will not be on the agenda but it will provide the fervour and flavour at the conference as well as envelop the real issues visibly and invisibly."
Insiders said the G40 group would try to sneak the resolution to remove the one centre of power clause that allows Mugabe to choose his own deputies instead of them being elected by the provinces, as was the case before the Mujuru clause.
However, Mnangagwa's supporters are also not taking it lying down and he seems to have support in a number of provinces.
Matabeleland North chairman Richard Moyo said his province would "never accept a resolution to strip" Mugabe of his powers.
"We agreed at the 2014 congress that we will have a one centre of power. We do not know where the problem is.
President Mugabe will be our candidate for the 2018 elections and as Matabeleland North, we have agreed that he must be allowed to choose his deputies," he said.
"That is not going to change and we will never entertain anything else. We have heard Mashonaland Central has raised the issue but to us it's a non-event."
Moyo added that Matabeleland North would also push for the conference to adopt a resolution against corruption.
"We want zero tolerance on corruption, be it officials in the party or ministers. Those who are charged must face the law. We have never as a province benefitted from the proceeds of corruption and those chiefs who are said to have benefitted in Tsholotsho must answer for themselves," he said.
Manicaland vice-chairperson Joe Mujati argued Zanu-PF should adopt a zero tolerance to corruption.
"The resolution to give the president all power, including appointment of vice-presidents, still stands. It is not going to be changed and nobody will accept that. We agreed in 2014 to the one centre of power principle and those against it should just accept the reality of the situation," he said.
"We also want the conference to adopt a resolution on corruption. The party must not be seen to be defending anyone implicated in corruption.
"Those fingered in any way should face the music. If we are going to make any changes to our constitution, it will have to be at the 2019 congress," Mujati added in what seemed to be a well-choreographed response across provinces canvassed by The Standard.
In Mashonaland East, acting provincial chairman Bernard Makokove refused to comment.
"We have already forwarded the resolutions to the secretary for administration Ignatius Chombo. You can inquire from him. I no longer have power to tell you the contents," said Makokove.
Masvingo provincial leader Amasa Nenjana argued that the idea of elected vice-presidents was a democratic one and part of the Zanu-PF constitutional fabric.
"As the host province, we will push for the adoption of a resolution to stop the imposition of candidates during elections. It can cost us a lot as a party," he said.
"We will also tell the conference that internal elections especially for the top leadership are divisive even though our constitution allows for such a process. The president must still appoint, it is the position at the moment," said Nenjana.
"But we must also understand that those calling for elections for the vice-presidential positions are within their rights.
"It is the democracy we want and our constitution should guide us. However, the conference is a wrong platform to talk about electoral processes or a change of leadership."
In the end, it is Mugabe who is likely to emerge out of Masvingo more entrenched than ever. The wrangling will continue unabated and the "willy old fox" will continue in his quest for a life presidency.
Source - standard