News / National
Production Industry gives kudos to Chinamasa
11 Dec 2016 at 08:27hrs |
Views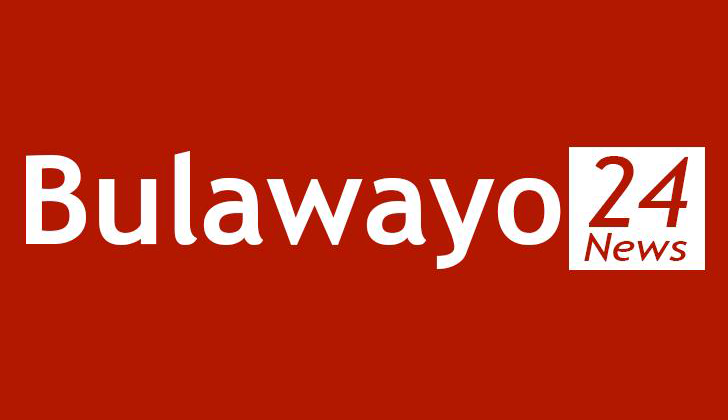 INDUSTRY and market watchers have endorsed the call to increase production by Finance Minister Patrick Chinamasa but said there was need to ensure Government leads the re-industrialisation drive to ensure the campaign succeeds.
It is agreed that once capacity utilisation rises, several challenges such as unemployment and cash shortages would be eliminated. Capacity utilisation has been on the decline in the country, from 57,2 percent in 2010 to 34,4 percent last year.
The Confederation of Zimbabwe Industries (CZI) was anticipating that production capacity would remain at 34,4 percent this year although some companies covered under Statutory Instrument 64 of 2016 have significantly increased production.
Depressed production in the manufacturing sector has been attributed to a myriad of challenges including waning consumer demand, and high production and labour costs, which paved the way for imports mainly from South Africa, consigning the country to a retail economy.
President Mugabe acknowledged in his State of the Nation Address last week that SI 64 of 2016 is already bearing fruit "by improving the efficient use of foreign exchange, and enhancing local production, thereby reducing import dependence".
A number of local companies in the plastics, packaging and food manufacturing sector including Tregers, Nampak, Proplastics and others, have upped capacity utilisation as the impact of SI64 starts to kick in.
SI64 of 2016 seeks to restrict the importation of goods that can be produced locally such as furniture, building materials, wheelbarrows, cooking oil and dairy products, to boost the local industry.
Reserve Bank of Zimbabwe Governor Dr John Mangudya has also called for a "change of narrative" for the economy and direct it towards "production".
Last Thursday, Finance and Economic Development Minister Patrick Chinamasa's 2017 National Budget, aptly themed "Pushing Production Frontiers across all Sectors of the Economy", which challenges the country to increase production.
Minister Chinamasa the fundamental challenge remains that of under-production, entirely across all sectors of the economy.
"This economic under-performance is notwithstanding vast strengths and opportunities in agriculture, manufacturing, mining and tourism, arising out of our diverse natural resource endowment, conducive climatic conditions, and trained human resources," said Minister Chinamasa.
In pursuit of the production drive, the 2017 Budget proposes several interventions targeted at increasing domestic production including inculcating the spirit of entrepreneurship among citizens and implementing critical reforms such as improving the ease of doing business.
It is thought that if the country's human capital reverses the prevailing mentality of "trained personnel being contented to remain, first and foremost, as employees", production would increase across economic sectors.
"Central to this is broadening the culture of entrepreneurship among our people, inclusive of readiness to embark on business risky ventures," said Minister Chinamasa.
Entrepreneurship has become a key academic module taught at most tertiary institutions with a view to re-orient the mindset of graduates from seeking employment to creating jobs.
This, in turn, results in the creation of many job opportunities, which widens Government tax avenues for Government.
The Ministry of ICT has the led way by coming up with a US$25 million innovation fund that is designed to rewards youths who come up with innovations that transform peoples' lives.
Several innovations have already taken shape, spanning across traffic, agriculture and medical. The 2017 National Budget also challenges Government to "take the lead in 'walking the talk' with regards to implementing critical reforms such as improving the country's competitiveness and fighting corruption.
Lack of competitiveness has resulted in citizens shunning locally produced goods in favour of imports, which arrive in the country at considerably lower prices despite being transported for longer distances and paying duty, in some cases, at the border.
Zimbabwe is ranked number 126 out of 138 countries in the 2017 Competitiveness Report and number 161 out of 190 on the Ease of Doing Business Index.
This has tended to shape investor perception, leading to low foreign direct investment in the country. The Office of the President and Cabinet is leading the implementation of the ease of doing business reforms through the Rapid Results Programme.
This has seen the country recording milestones in key thematic areas such as Starting a Business and Protecting Minority Shareholders as well as Construction Permits and Property Registration, Enforcing Contracts and Resolving Insolvency, Getting Credit and Paying Taxes and Trading Across Borders.
It now takes 15 days to start a business, up from 30 days while processing construction permits is now taking 120 days to process construction permits from 448 days.
Market watchers believe the milestones in addressing the ease of doing business reforms are commendable, Government needs to go an extra mile in ensuring policy consistency, which has previously spooked investors.
Zimbabwe National Chamber of Commerce (ZNCC) president Mr Davison Norupiri said the thrust to ensure increased production "is a good initiative" but there was need to ensure that the drive does not suffer the same fate as other blueprints in the past which were good but never saw the light of day.
"The Minister of Finance has done well under difficult circumstances and as a Chamber we are strongly behind the need to improve production.
"However, the challenge is that as a country we come up with good initiatives but other people work against them and they never succeed. So we need to ensure that we pull in the same direction.
"The duty is now on us as industry to support the thrust by producing more," said Mr Norupiri.
But Mr Norupiri expressed concern over particularisation of sector such as clothing and dairy. He said the call for production in the Budget "should have been extended to the entire industry".
Economic analyst Mr Persistence Gwanyanya also supported the re-industrialisation plan saying it was time for the country to move away from being a "consumptive economy".
However, Mr Respect Gwenzi, MD and analyst at Equity Axis, said a limited purse of US$4,1 billion "does not inspire growth, which is a measure of productivity".
He added that core growth in an economy is driven by capital and not recurrent expenditure.
"Like the previous years there is still limited fiscal space to manoeuvre. "Manipulation of the playing field as a measure to increase production is usually not sustainable and in the long run, it may be tantamount to retaliation resulting in net negative when exports are factored.
"The measures proposed in the budget to spur production outside of the agriculture sector are protectionist and the multiplier effect which anchors on real money flows has no role to spur production on that regard," said Mr Gwenzi.
Source - sundaymail