News / National
Saving ourselves, Saving Zimbabwe from further destruction (Bowling ZANU PF all out for 36 runs)
12 Dec 2016 at 20:21hrs |
Views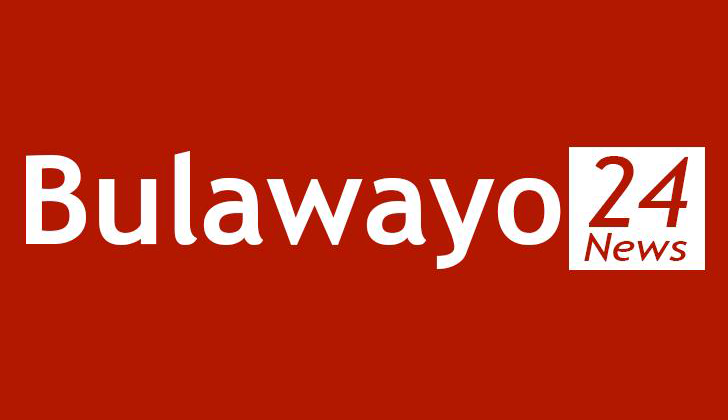 "Our lives begin to end the day we become silent about things that matter." Dr Martin Luther King Jnr.
Who is Zimbabwe? It is all those who are inhabitants (different colours [one people], different languages, either disabled or not, brave men and women, our children etc.).
"There comes a time when silence is betrayal." Dr Martin Luther King Jnr.
If God helped Daniel from a lion's den, he can do the same for us as Zimbabwe (people are Zimbabwe). If the Lord Almighty led Moses and his people out of Egypt from slavery by Pharaoh, he can also change the fortunes for us by ending Mugabe and ZANU PF's reign of terror.
Good citizens, Dr Martin King Luther Jnr once said, "Faith is taking the first step even when you do not see the whole staircase."
Brave men and women have over the past voiced dissatisfaction on how Mugabe and ZANU PF have destroyed our livelihoods for self-enrichment. Of recent we have seen some sporadic protests (
#Mugabe
and ZUNU PF must fall,
#Thatcannotcarryon
,
#thisflag
,
#Tajamuka
etc.). Some have paid with their lives, tortured, doing time as the case maybe. The truth of the matter is that they sent a very good message (loud and clear) to Mugabe and cronies as they were shaken (though haven't fallen as yet) but are losing the grip by the minute. "Injustice anywhere is a threat to Justice everywhere." Dr Martin Luther King Jnr. He went on to say that nothing in the world is more dangerous than sincere ignorance and conscientious stupidity as we have seen in Mugabe and his ZANU cadres.
"No one really knows why they are alive until they know what they die for." Dr Martin Luther King.
The highways/streets with potholes/sinkholes, bond notes, mishaps are a representation of what we have become as Zimbabwe. It is just a basketful of problems to say the least. Let us act now and save ourselves and future generations from further harm. Let us cry loud to God every day, pray for ourselves, and request Jesus' intervention. Tell your Jesus that we have suffered a lot and cannot risk further deterioration that is making us move away from him our saviour. Fruitful protests (as one) would be built from that.
"We must build dikes of courage to hold back the flood of fear. We must accept finite disappointment but never lose infinite hope." Dr Martin Luther King Jnr.
Zimbabwe, I urge you to forget about your favourite prophet regarding our sufferings, your favourite church etc. Please have a one on one conversation with your Saviour in your language of preference. Plead with him that we have suffered a lot and we feel that it's enough. We have been used, misused, abused and then discarded into the dungeon while looking 9or not looking). It's suffer continue for Zimbabwe (you and me).
"One is too small a number to achieve greatness." John Maxwell
Holding mass prayers from now on should be the key focus. We can do it in stadiums, open areas, in churches as different congregations etc. We need 'NEW BLOOD and NEW THINKING' and out with Mugabe and ZANU PF (all must be bowled out for 36 runs). We have this December 2016 and 17 April 2017 to make this a reality.
"You can't separate peace from freedom because no one can be at peace unless he has his freedom." Malcom X. We must always remind ourselves of that.
Those who have benefited from ZANU PF (drive train of the ZANU's engine), you must just know that such gains are most likely to evaporate in thin given our situation. The great Malcom X once reminded us not to be so blind with patriotism to such an extent that we cannot face reality; wrong is wrong, no matter who does it or says it.
We cannot have rain but successive droughts until such a time when ZANU is all out; thereafter we will have plenty of rain and bumper harvests.
We must do the right thing now by saving ourselves from further harm because we are Zimbabwe. Remember that if you do not stand for something, you will fall for anything and that includes being a slave of the Bond Note (Malcom X).
We must not forget that everybody is great and because anybody can serve, you do not have to have a college degree to serve, you don't have to make your subject and verb agrees to serve but only need a heart full of grace and that is a soul generated by love (Dr Martin Luther Jnr).
Below is my WhatsApp number, let us use it constructively to come with ways to reclaim our land and put the right people to lead us.
Barwe , Chichewa, Dombe, English, Kalanga, Nambya, Ndebele, Shona, Tonga, Tsoa, Tsonga, Tswa, Tswana, Venda, Zimbabwe Sign Language, Lozi and Nsenga; Speaking a different language, different skin etc. does not mean that we are different species in Zimbabwe. People fail to get along because they fear each other; they fear each other because they don't know each other; they don't each other because they have not communicated with each other (Dr Martin Luther King Jnr). This country belongs to all hence let us not be dictated at by 0.006% greedy individuals out of a population of 15 million. Note that portion is not smarter than all of us hence let's ACT NOW ZIMBABWE. No one not even Mugabe has the right to rain on your dreams (Dr Martin Luther King Jnr).
Please play your part Zimbabwe. If you can't fly then run; if you can't run then walk; if you can't walk then crawl, but whatever you do you have to be moving forward (Dr Martin Luther King Jnr). Let us not allow a few greedy individuals to either hold us to ransom or move us backwards. China's 30 years into democracy was a much needed turnaround strategy which resulted in the country being in a class of its own (creates millionaires every week) while most of our own are languishing in a pool of poverty (have become a province of South Africa; worse part a dumping ground of expired and genetically modified foods as well as used goods from many countries).
Zimbabwe, God bless you and just know that 'Freedom is coming come 2017', play your part to bowl out ZANU PF for 36 runs.
+278 977 7388
Justucemaphosa@hotmail.com
Source - Justice Maphosa