News / National
Zimbabweans letting themselves down by keeping distance from politics- Kaseke
20 Jan 2017 at 03:46hrs |
Views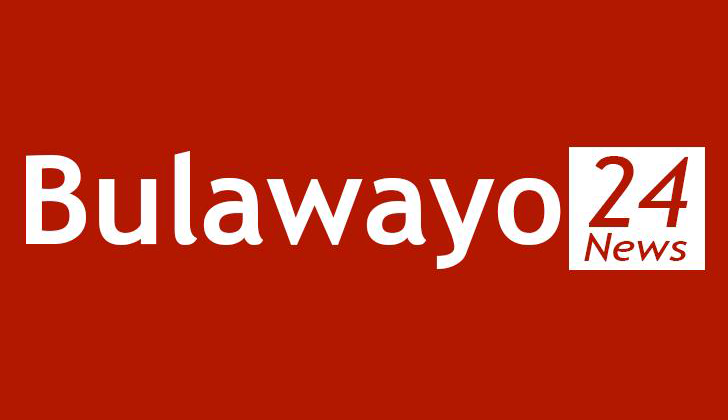 A political commentator Fanuel Kaseke has said the Zimbabweans are4 letting themselves down by allowing a failing party Zanu PF and President Robert Mugabe to stay in power and they must blame themselves.
"Today my grief is not with Robert Mugabe or any other long serving dictators of Africa but the citizenry that thinks they can do nothing to change their status quo. Many Zimbabweans will do anything to distance themselves from politics when they are actually victims of their abstinence. Some will hide under the mask of religion whilst some will do anything to escape this country others will do what ever it takes to be mild even if it means supporting their enemy," he said.
"I have often mis directed my wrath to the corrupt system not putting to cognisance our resentless effort to perpetuate our suffering. I find in my minute of open mindness and objectivity three major enemies of the revolution, cowards, escapist, and egoist. The reason we are where we are is not based on where we are located geographically or the colour of our skin or the theory that the sun rays affect our brains but is rather attributed to the above three. Like heaven, everyone wants to go to heaven but no one wants to die, we all want a better Zimbabwe but we don't want to pay the price for it. As a result we suffer election in election out."
He said after publishing his first article a fellow breathren archived the church facebook group from him because he found him unholy.
"Its not like l posted on the church group, no, he read it on my wall and found me corrupt then he played God and exiled me. Selfish escapist coward, cowards must be eliminated before they infiltrate the masses. The problem with cowards is they think they are protecting the mases when in actual fact they are perpetuating the struggle. Cowards are those that are bold behind closed does but once opened they play dump. They are fighting their silent war of failure. I tell you if war was fought in this age Zimbabwe will remain a colony for life," he said.
"Some are like a ticking time bomb they are waiting for their turn to leave, to leave, going where, do you think those countries do not have their own problems, you are leaving your abandance in the hands of few to strain the few that others have, thats selfish of you. The only problem is that Zimbabwe's solutions are not in America Pastor Evan Mawarire, and Thomas Mapfumo neither are they in UK Mr. Alex Magaisa nor in South Africa Dr Strive Masiiwa. The only probem you don't know is that people are never inspired by cowards in self exihile. Yes we might appluad your writings but we will not risk our lives for escapists. Problems you run away from will haunt you like a ghost until you face them and win."
Kaseke said the major requirement for one to be a government minister is being corrupt.
"Where one minster takes 2 500 litres of petrol of the 3 000 litres allocated to the ministry for a month. What do you need 2 500 litres for in a month for, are you a generator? Mugabe throws a one million dollar birthday bash in honour of broke unemployed youths and we applause. Corruption looms from my three year old son who when you buy him a three sweets you ask him for one then he ask you what will you give me in return to Robert Mugabe whom you call baba at 93 if 93 is baba then what age is tateguru thats corruption at its pick. With every corrupt man with abaduance praying behind closed doors for poverty to continue because they are making out of our struggle. The system has had 4 dacades to perfect its corruption doctrine. If you think change will come with the same regime then forget and smile. Our problem is not that we do not have, its just that one man is eating a share of 100 000 men," he said.
"We are so poor and struggling but still we remain num. I turn 23 today but l have known one president since birth is it that Robert is a demi-god so perfect that we cannot let go, no he is not, he is actually the architector of our poverty. But why have we suddenly turned dump or have we turned into frogs who if temperature is adjusted they adjust till they can't adjust anymore until they die. They might be a thousand of them but there is 14 million of us. Lets play the battle of numbers, we more than they are and stronger than we think. We were all born equal before man and God. It is only when we realize this that we take a stand together and effect the change we so much desire."
He said Africa's problems are not spiritual but they are carnal crafted by its own brothers who make their lives easy by making its lives difficult.
"Our solutions are not in political parties but with God united as a force you and l, we are the solution. As l conclude to my coward, selfish escapist brothers and sisters. If politics does not affect you keep quite and let those that are affected speak. If you don't have solutions let those with solutions speak. My fellow patriots our greatest enermy is not Robert Mugabe or Zanu PF but those that tell us we can do nothing to change our status quo. Let's all register to vote for the 2018 elections and effect the change the we so much desire," he said.
Source - Byo24News