News / National
Matobo Community Development complain over police, CIO harassment
29 Jan 2017 at 05:55hrs |
Views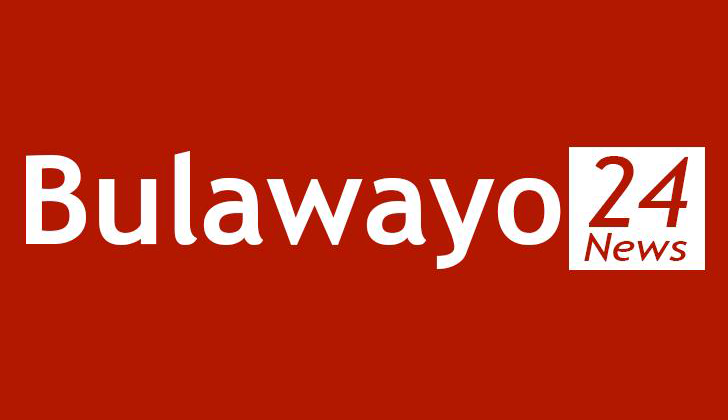 Matobo Community Development has complained over police and Centyral Intelligence organisation (CIOs) harassment ahead of President Robert Mugabe's birth day celebrations slatted for next month in the Kezi area.
The community said the suffering people of Matojeni are appalled and disturbed by thew developments.
"In fact we now live in fear as we are being harassed by the Police and CIO, our cellphones and private electronic gadgets being confiscated and being made to pay fines for alleged "possession of incriminating information" in our private communication gadgets ultra vires the constitution of Zimbabwe. We live in fear of the man, the state and his party Zanu PF,"
said the organisation in a statement.
"Memories are still fresh on how thousands of our loved ones were mercilessly butchered by Robert Mugabe between 1983-1987 and thrown into Antelope Mine others thrown into Nhungwe gauge just about 7 km from the Cecil John Rhodes' grave. Our hearts are still in grief and awe, we have not yet been given an opportunity to mourn our loved ones such as Matshatha Tshuma, Mvulo Nyathi, Simimba Dube among others, who were murdered by Mugabe's in cold blood and their remains eaten by dogs and were in shallow graves for many years until we the community reburied some of them on our own."
The community said memories are still fresh on how the CIO under Emmerson Mngangagwa hunted their leaders down and murdered them in cold blood, one such is their late Zanu councillor Ndlumbi Mpofu among others while many ZAPU leaders and former ZIPRA cadres who had demobilized were arrested and tortured at Matopos, Hazelside police camp some eventually taken to Bhalagwe.
"We have names of such people who include Stanley Dube of Silozwe among others.
We still recall how the notorious leader of the CIOs a certain Officer Donga hounded and kidnapped our relatives, some of whom never returned to this day. We have children whose fathers are unknown up to this day, our daughters and sisters were rapped by Mugabe's Fifth brigade that was led by a short man who called himself "Black Jesus". We will never forget the various acts of torture that we went through very inhumane and degrading to say the least we shudder to imagine school female teachers being trashed by an electric cord in their privies in front of the whole school," said the community.
"Matobo also had a painful predicament in that the mountains provided a hideout for the notorious dissidents whom we believe were created by Mugabe in order to justify his tribal purging of the 'bed bugs'. These men terrorized, rapped, maimed and murdered our relatives during the night, while the CIO and fifth brigade terrorized us during the day. Those overzealous and insensitive youths and foreigners who invaded our province and became members of Parliament such as Dhewa of Umzingwane and Never Khanye the notorious farm grabber, stay warned that the impact of bringing Mugabe to our backyard against our will will be seen next year during the elections."
"We draw inspiration from the brave warriors, our fore fathers who fought gallantly in 1896-7 at notable battles such at the battle of Inungu until Cecil John Rhodes opted for a peace settlement. No amount of intimidation and harassment can ever kill our spirits."
The community added that they remain resolute in defence of justice and peace that their Father Zimbabwe, the late Dr Joshua Nkomo, the late Jason Ziyaphapha Moyo, Alfred Nikita Mangena and many sons of the soil who died in numerous battles died fighting for and they will always resist black tribal imperialism that Robert Mugabe at 93 represent.
"Our gallant warriors on Inungu battles, Father Zimbabwe who hailed from this district that Mugabe has failed to even recognize by constructing a decent road and indeed the founder of Umthwakazi nation, King Mzilikazi himself who is resting at Entumbane here in Matobo should be turning in their graves at the mention of Mugabe's birthday party close to their resting places," said the community.
"We want to warn those behind the so called celebrations that Matobo is home to over 2500 historic sites some of whom are sacred sites including Njelele, Dula among others hence Matobo is a sacred area and ukuthaba engani abantu basuthi amasi okosiwa may have catastrophic consequences. We have no powers to stop His Excellency from celebrating his birthday whereever he wants to if we had, we would not want him to dare step his foot in Matobo but history will record that we are against it and that we warned."
"We appeal to the broader Civil Society, opposition parties, media and everyone who is sane and cares to stand in solidarity with us during this painful time of celebrating Mugabe's birthday. We may be arrested, tortured and even disappear we live in fear but our spirits are unwavering. We are being threatened and forced to attend by the regime against our will.
We fear this man and his people that seem to have lost their minds worshiping him."
Source - Byo24News