News / National
'Zanu-PF deployed 500 spies to infiltrate ZimPF'
19 Feb 2017 at 09:56hrs |
Views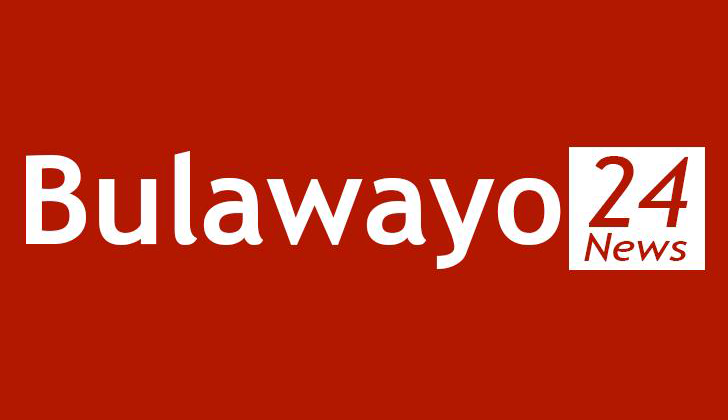 Zimbabwe People First (ZimPF) president Joice Mujuru claims Zanu-PF has deployed 500 spies to infiltrate her party's structures ahead of its inaugural elective convention.
Mujuru accused the ruling party of trying to capitalise on the democratic process of choosing substantive leadership at the party's inaugural elective convention to infiltrate her party.
Addressing her party's Manicaland provincial executive committee in Mutare on Thursday, Mujuru said "just two weeks ago, Zanu-PF hatched a plan to have 500 of its members infiltrate ZimPF structures in every province."
"We have to be very careful when we elect members to fill in various positions at the national convention.
"We should select people whose history we know, members who we started the party with and members with a track record in the party."
Mujuru two weeks ago fired her former allies Rugare Gumbo and Didymus Mutasa on allegations they were plotting to topple her and spied on the party for Zanu-PF.
Gumbo and Mutasa have since appointed themselves caretaker ZimPF presidents at a meeting attended by war veterans with links to Zanu-PF.
The former VP also promised that her ZimPF government would look at issues of national healing, starting with the Gukurahundi genocide.
"There are people without birth certificates, people who can't go to school because they don't have documentation because their parents were killed," she said.
"The problems are not unique to Gukurahundi.
"Even here in Manicaland, people have been disappearing and Zanu-PF uses Border Gezi trained youths to carry out these dastardly acts."
Over 20 000 civilians were murdered in Matabeleland and Midlands regions in the early 1980s when the North Korean-trained 5th Brigade was unleashed to deal with a few dissidents elements.
Mugabe is yet to apologise for the atrocities, preferring to call the period " a moment of madness."
Mujuru said Mugabe could easily say "it was a moment of madness and finds comfortable sleep thereafter because he has no relative that he lost in the massacres."
The ZimPF leader said she was committed to an opposition coalition that would seek to wrest power from Mugabe in the 2018 elections, adding that nothing would stop the impending pre-election alliance of opposition parties.
Meanwhile, Mujuru told her supporters in Bindura that she survived four coup plots allegedly orchestrated by party elders, Gumbo and Mutasa before she eventually decided to fire them a fortnight ago.
Mujuru fired Gumbo, Mutasa, former Masvingo provincial minister Kudakwashe Bhasikiti, Margret Dongo, and three other members on allegations of plotting a coup against her.
Other party bigwigs who include Sylvester Nguni, Ray Kaukonde, Agrippa Mutambara and Cougan Matanhire resigned in solidarity with the fired elders.
Addressing ZimPF officials in Bindura last week, as part of a nationwide tour aimed at auditing party structures, Mujuru said her life had become hell because of Gumbo and Mutasa.
She alleged the party elders had been sabotaging her to an extent that ZimPF failed to hold an elective convention to select substantive leadership last year.
The former VP said this meant ZimPF could not conclusively negotiate a proposed coalition with other opposition parties, especially Morgan Tsvangirai's MDC-T.
"Mutambara, when he was still with us, told me that he had been asked for support by Gumbo in his bid to take over from me as party president," Mujuru told the Mashonaland Central provincial executive.
"They made attempts to oust me. This was the fourth time after the Bikita by-election," she said.
"They made the decision to go into the polls after being persuaded by [Claudius] Makova.
"When we lost, it became Mujuru's problem. They had drawn a list of 15 members to be fired. This is when I decided they should go for the growth of the party."
She alleged Mutambara only turned against her after she blocked the elders' decision to have national organising secretary Dzikamai Mavhaire reassigned.
Mujuru alleged Gumbo and Mutasa had promised him Mavhaire's post.
"We had a meeting in which they suggested that Mavhaire be reassigned," she said.
"But I told them that the issue should be handled by the interim national executive council.
"What I didn't know was that they had already appointed Mutambara to replace Mavhaire.
"So when I told them that the matter should be referred to the national executive council, this did not go down well with them," she said.
The former VP said her problems with the elders started a long time back when the youth rejected Bhasikiti as their chairperson.
"But Bhasikiti thought I was the one who influenced the youth to reject him. He started holding clandestine meetings to sabotage me," she said.
"Our meetings have always been characterised by silly arguments, with the elders trying to derail everything.
"Each time we had a meeting the following day, I would not sleep dreading the petty arguments by these men in the meeting. I went through hell at the hands of these men."
Mujuru said the other source of conflict was their stance not to accommodate members from other political parties except those from Zanu-PF.
"And I asked them, how many people from Zanu-PF can help us win the elections? We need everyone," she said.
Gumbo denied allegations that he plotted against Mujuru in an exclusive interview with The Standard.
Source - the standard