News / National
Mujuru's Gukurahundi nightmare
19 Mar 2017 at 07:58hrs |
Views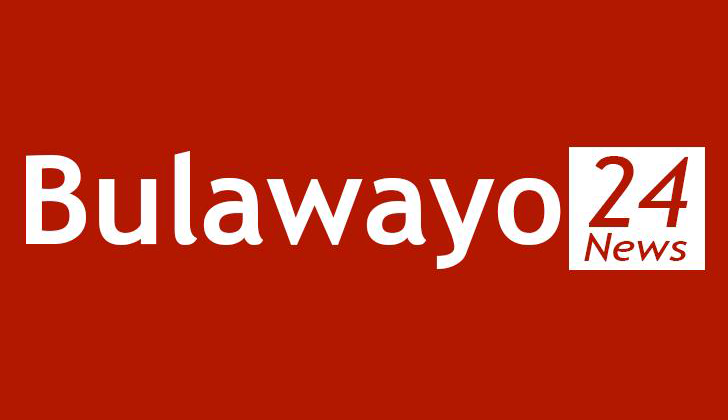 Former vice-president Joice Mujuru looked like a shoo-in successor to President Robert Mugabe until her dramatic expulsion from Zanu-PF in 2014, amidst claims that she was intent on staging a palace coup against the long-serving 93-year-old ruler.
Her expulsion created a seismic shift in Zimbabwe's political terrain, with many across the political divide seemingly ready to embrace her as an opposition leader capable of ending Mugabe's 37-year reign in the forthcoming 2018 general elections.
However, her glow over the passing months is beginning to wane with each interview on international television stations where she is confronted with questions around the sensitive and emotional issues that have left deep scars on the national political psyche.
These questions are around Gukurahundi, Operation Murambatsvina and the bloody 2008 presidential run-off poll.
Other issues involve the allegations of election rigging by Mugabe and claims of corruption by her family in its accumulation of an estate straddling across mining, farming, telecommunications, banking and real estate.
Interviews by Tom Sebastian of DW Conflict Zone and Steven Sukur in his popular BBCHardTalk programme recently left Mujuru on the ropes as she struggled to answer some of the questions.
According to social media posts, many people were not convinced by her answers and insisted she should be more truthful.
University of Zimbabwe political science lecturer Eldred Masunungure said Mujuru would continue to be haunted by these issues going into the 2018 elections because of central positions she held in both Zanu-PF and government after independence in 1980.
"This would remain her biggest challenge because she was embedded in party and government when all these things happened," Masunungure said.
"Mujuru is one of the longest serving ministers and rose to number two in both government and party and therefore was part and parcel of the dynamics even if she played a marginal role."
On Gukurahundi, Masunungure added, "Gukurahundi refuses to disappear in Zimbabwe's political discourse and she will continue to be burdened by her participation in the party at the relevant time."
Mugabe has described the Gukuruhundi atrocities as a "moment of madness" and his intelligence chief at the time, Vice-President Emmerson Mnangagwa has also refused to accept responsibility.
Mujuru, now the National People's Party (NPP) leader said the atrocities, which claimed over 20 000 civilians at the hands of the North Korean-trained Fifth Brigade, were carried out by an irregular army unit and claimed she had no knowledge of the proceedings, although she owned up on the collective responsibility doctrine as a government official.
Most people sympathising with her have argued about the rationale of forcing her to own up Gukurahundi when Mugabe himself has denied it, but the issue has remained a thorn in her flesh in every interview with the international media.
No one in Zanu-PF has managed to stand up against Mugabe and Mujuru could not have been different, other analysts say.
However, Mujuru did not help matters on questions about her being an honest and ethical leader when she prevaricated on the size of her wealth and interests. Many believe she is worth millions, if not billions, when considering she also inherited her late husband, General Solomon Mujuru's expansive business interests.
He owned diamond mines, several farms, an extensive property portfolio, gold mines, shares in public-listed companies and private enterprises that range from financial institutions to catering businesses.
Masunungure said, "I don't think many believed her quantum of wealth. She has a very heavy burden to disprove what the people believe."
As the electioneering gathers momentum, Masunungure said these issues would continue popping up and may cost her the coveted presidency.
"It should be remembered that she did not resign, but was kicked out of the party. These issues will continue to cast a long dark shadow on her political career," he said.
Civil society in Zimbabwe remains unforgiving and have demanded candid answers to these matters and Mujuru's plan to help heal the affected communities.
Crisis in Zimbabwe Coalition acting director Memory Kadhau said Mujuru should come out clean about Murambatsvina that left over 700 000 people homeless and thousands of families separated in urban areas.
"Murambatsvina was a targeted response on urban dwellers after the opposition managed to gain control of the majority of seats in urban areas. The killings, torture and maiming that happened during the presidential run-off elections in 2008, as well as the Gukurahundi atrocities, should not go unpunished," Kadhau said.
She added that letting perpetrators go unpunished would further breed impunity among politicians and activists.
"As long as perpetrators run around free; truth, restorative justice and reconciliation will never be realised in Zimbabwe. There is need to raise awareness on the implications of violence and bring perpetrators to book," added Kadhau.
On Mujuru in particular, Kadhau emphasised: "As for Mai Mujuru, we acknowledge and accept her to be a reformist.
"However, her genuineness has to be put to test. She needs to accept and be honest on her role in the alleged diamonds corruption, and why she was silent whilst these violations were happening."
But Mujuru's camp insists that she has apologised enough and people should be looking at the grand objective — removing Mugabe and reviving the comatose economy.
NPP spokesman Jealousy Mawarire said his boss had shown remorse and should be given a chance to challenge for the presidency.
"Mujuru has apologised in nearly all her interviews. It should be remembered that her apology is based on the fact that she was a collective of the Zanu-PF government even though she did nothing specifically," Mawarire said.
He added, "It is important to not lose focus of the main goal of removing the Mugabe regime from power.
"What Zimbabweans want is a clean government, investment and good social service delivery and we believe Mujuru can deliver that."
It remains to be seen whether interviews would continue to fan the dying embers of allegations of corruption, political violence and Gukurahundi participation every time she appears on camera.
For now Masunungure can have the last say, "These issues will continue to cast a long dark shadow on her political career."
Source - the standard