News / National
Workers request inquest into Zinara operations
29 Mar 2017 at 16:11hrs |
Views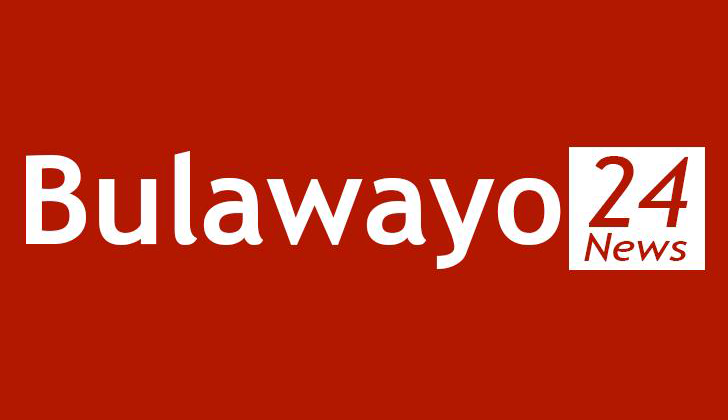 Zimbabwe National Road Administration (Zinara) workers have requested the government and the Zimbabwe Network for Social Justice (ZimJustice) to launch an inquest into their employer's operations that they suspect of being questionable.
The workers who approached ZimJustice levellled several accusations against their employer, ranging from unfair labour practices to corruption.
Several of the workers - who had been dismissed from Zinara - provided ZimJustice with documents pertaining to their cases, in an effort to show that they were treated unfairly on tramped up charges.
The documents, which showed how the workers were dismissed, and their subsequent vain attempts to seek redress at the labour offices and court, have since been handed over to a legal and employment law specialist for further action.
According to the documents, it is ZimJustice's firm view that, indeed, there is a strong need for a thorough inquest into the operations of Zinara, and we will therefore petition the government of Zimbabwe - the company's major stakeholder - in addition to other entities such as the Anti-Corruption Trust of Southern Africa (ACT-SA), and the Zimbabwe Anti-Corruption Commission (ZACC), to ascertain the veracity of these allegation.
The Zinara workers' allegations include the conducting of witch-hunts within the company to weed out certain employees, who were suspected of planning to expose alleged nepotism by senior officials.
The workers further allege that when Zinara dismissed some cashiers, who were unveiled in being involved in major theft at its tollgates, the company's senior officials proceeded to employ their own relatives to fill in the vacant posts.
These recruitees were alleged to have been grossly insurbodinate, as they openly told their seniors that they would not take any orders as they were highly connected.
The workers who approached ZimJustice further allege that they suspect that these recruitees are the ones who informed their senior official relatives to dismiss them.
It is these Zinara workers' allegations that a witch-hunt against them was promptly launched, leading to a 'raid' of certain tollgates by auditors, who conducted a search - accusing senior cashiers of being involved in black market currency exchanging using Zinara tollgate takings.
The workers accuse their former employer of proceeding to falsely and unsubstantially dismissing them based on accusations that the workers request be investigated at the highest possible levels.
They described the whole auditors 'raid', the accusations, and the hearings as 'nothing short of laughable and a circus, had real lives not been affected'.
According to documents regarding these cases in the possession of ZimJustice, there are very reasonable grounds for an indepth investigation at the highest offices pertaining to Zinara's entire operations.
What is more troubling is that if verified that, indeed, these employees were dismissed in order to cover up corruption, so what exactly would it be that is going on at Zinara.
This in light of past accusations against very senior Zinara officials, should be taken very seriously.
We are of the belief that, as a government entity - that should be answerable to the people of Zimbabwe - Zinara should be investigated to determine the exact nature of its operations, as it can never be allowed to function as a fiefdom.
ZimJustice has already began the ball rolling, as our team is already at work, and we request any other current or former Zinara employees to come forward and present us with any relevant information regarding the company's operations.
This goes far beyond this issue of the cashiers and their seniors, as this is just a tip of the iceberg, and it is imperative that every structure of Zinara be investigated and exposed.
Today, Zinara is raking in millions of dollars in the hope that it is being used to develop the country's roads, but if it is not held accountable to the people of Zimbabwe, it will just follow the footsteps of other fallen giants as Ziscosteel - which, in the past, seemed invincible, making it the backbone and pride of the country.
Corruption at Ziscosteel was well-known, leading to a government instituted commission of enquiry, which discovered the plundering of millions of dollars that should have been used to develop the country.
Those senior government officials who were identified by this commission of enquiry as the culprits, were never publicly exposed, and no action was ever taken.
Needless to say, Ziscosteel is now history - a mere shell and sorry sight that now is the proud home of the local monkeys and baboons.
Today, Zinara is a vibrant integral part of our economy, and as such should not be allowed to fail the country, by not being held accountable.
We need to learn from our past.
If accountability, transparency and responsibility are not the operative words, then Zinara will inevitably follow Ziscosteel's example.
It is, therefore, the patriotic duty of every citizen to ensure that all of Zinara's operations are above board.
Lets all stand together and mobilise that every step is taken in thoroughly investigating Zinara's operations, and bringing anyone found wanting to book.
Never again should the people of Zimbabwe, who work so hard to build their country, sit back and watch, whilst their efforts crumble into dust.
° Tendai Ruben Mbofana is the Programmes Director of the Zimbabwe Network for Social Justice (ZimJustice). Like our Facebook page for interactivity and the latest social justice news. Call/WhatsApp: +263782283975. Email: tendaiandtinta.mbofana@gmail.com
Source - Tendai Ruben Mbofana