News / National
Earthquake sends tremors through Zimbabwe - report
04 Apr 2017 at 06:29hrs |
Views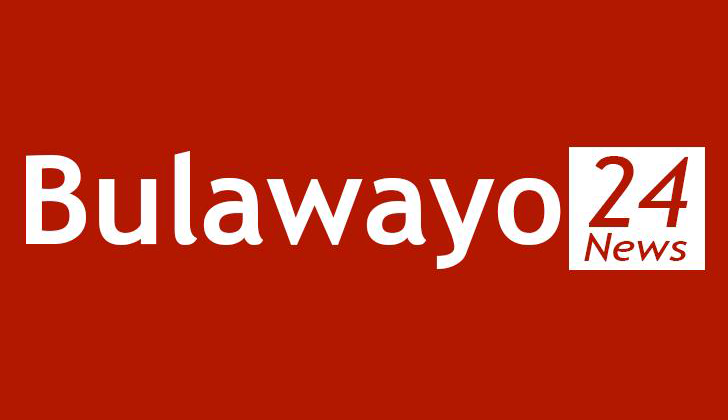 AN earth tremor, triggered by an earthquake measuring 6.5 on the Richter scale which hit Botswana yesterday, ripped through most parts of Zimbabwe last night.
Most parts of the country were shaken for more than a minute by the tremor caused by the earthquake which struck the small town of Moijabana in Botswana at 7:40pm.
There were no reports of any injuries or damage last night, and intensity estimates suggested very low risk of these, although the most severely affected parts of Zimbabwe were Bulilima, Lupane, Nyamandlovu, Tsholotsho, Inyathi, Bulawayo and parts of Hwange.
According the United States Geological Survey which monitors and measures all earthquakes across the world, the earthquake had a magnitude of 6.5 and occured at latitude 22.621°S and longitude 25.153°E and around 11,6km below the surface in an area holding very few people.
The nearest town to the epicentre is Moijabana with a population of 2 000.
Besides magnitude, scientists also measure intensity of earthquakes on the surface in a scale using Roman numerals that ranges from I, which means it is not felt, through to X which is called extreme. This intensity scale gives a better indication of how much the ground shakes, while the magnitude gives an indication of how much energy was released.
In Zimbabwe there was a lobe of intensity V, which is moderate, contained within a line running due north of Plumtree almost to Lupane and then west back to the Botswana border. Mostly a wide belt of land felt the earthquake at intensity IV, classified as light, before intensities petered out into II and III, jointly called weak.
Even within Botswana there was only a small circle around the epicentre containing about 2 000 people which felt the earthquake at a VII very strong intensity, and a larger circle with around 54 000 people which felt the earthquake at a VI strong to VII very strong intensity. Most Botswana towns and cities are in the V moderate zone, the same as central west Zimbabwe.
People in Harare Central Business District were seen running out of buildings fearing for their lives as tables and chairs were shaking.
The tremor was also felt in Gweru, Harare, Murehwa and Gokwe among others.
The Meteorological Services Department yesterday said it would issue a statement today.
During the same time reports in South Africa indicated the tremor also hit Johannesburg at 7:44 pm and other areas as residents witnessed doors rattling and buildings and windows shaking.
It appears Matabeleland South was the hardest hit due to its proximity to Botswana.
A villager from Mangwe district, Mr Mfanasibili Ntshali, said: "The tremor dropped cups and plates that we put on a wall display in our kitchen hut. The dog which sometimes sleeps in the kitchen sped out in terror."
Another villager from Plumtree said chairs and small items on tables bounced up and down and residents ran out of their homes.
In Gwanda town, window panes were shattered at the Marriage Quarters high density suburb. In separate interviews, residents said it all started with a sound like a train and suddenly the houses were shaking vigorously.
"It was around 7.35pm when I heard a sound like a goods train then suddenly the whole house was shaking. Fortunately nothing was broken in our kitchen display unit," said Mr Mthokozisi Dube.
Mr Mcebisi Ncube of Marriage Quarters said: "Our window panes cracked. Then suddenly the whole house started to shake. We wondered what was happening until someone shouted from the next house that it was an earthquake".
According to reports, Matabeleland South bore the brunt of the tremor due to its proximity to Botswana.
Twitter was on overdrive, with messages from people asking each other whether they had experienced the tremor.
"I swear I felt something shaking and everyone in this house is looking at me like am crazy" @thandimuringa posted.
"Felt the earth moving in Bulawayo" @J_Ncomanzi said.
"Things shaking at our house, Vase almost fell. Whats happening bantu?" @moyo_buhle asked.
"Ahh what just happened now in Harare. Earthquake…" @fingerray posted.
"Did anyone in Johannesburg feel that TREMOR? What do you do?" @CarlJoshuaNcube quizzed.
Speculation about the cause began flying around on WhatsApp, including an outlandish suggestion that that the tremor was caused by a stray ballistic missile from North Korea.
Minutes after the scare, memes started raining on social media, with some saying the ZRP are thinking about who to fine for the tremor.
A WhatsApp group, Vanzwa Earthquake, was immediately formed and about 257 members — the limit for a WhatsApp group — had signed up in the first 30 minutes.
Among jokes circulating online was: "Those who felt the earthquake the most are those who sleep on the floor."
Last year tremors shook Chipinge, after an earthquake measuring 5,6 on the Richter scale hit Mozambique.
Earlier a 4,6 magnitude earthquake hit the Kariba area and parts of neighbouring Zambia .
Kariba residents and their northern neighbours woke up to the rattling effects of the quake which lasted for about 15 seconds.
Seismologists say the main causes of effects of earthquakes in Zimbabwe are largely plate tectonics closely related to the east African rift system.
Source - chronicle