News / National
'Sadc must give Zimbabwe poll reforms ultimatum'
28 May 2017 at 15:37hrs |
Views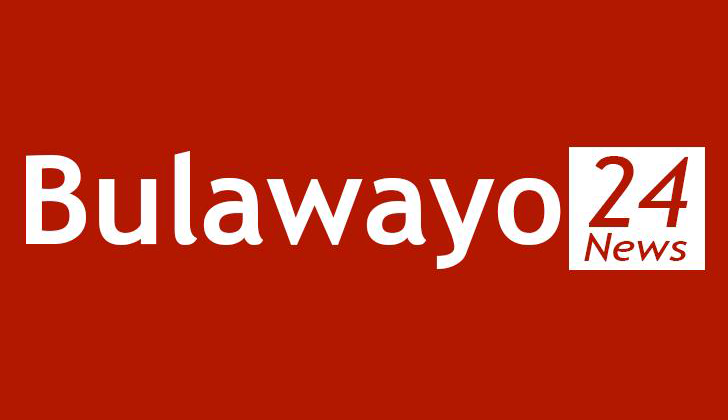 Southern African leaders must keep an eye on Zimbabwe as it draws up a road-map for general elections in 2018, amid high tension and possible chaos over President Robert Mugabe's likely successor amid stalled electoral reforms, analysts have warned.
The 15-nation Southern African Development Community (Sadc) must put Zimbabwe on the front burner as it convenes its 37th ordinary summit in August 2017 in the South African capital to avert democratic regression and prevent the forthcoming presidential, parliamentary and municipal election from becoming a farce whose outcome will again be disputed.
Regional leaders must force Mugabe's hand to enact electoral reforms as agreed in a deal brokered by Sadc after violent and disputed elections in 2008.
Crisis in Zimbabwe Coalition (CiZC) spokesperson Dumisani Nkomo said the greatest fear was that unless key reforms are delivered, the 2018 elections will be a replica of the 2013 disputed election.
"We fear that unless these reforms are implemented, the elections will be a mere farce with the script and actor being the same as the 2013 one whose plot will be distinctly familiar and the outcomes being a dejavous moment," he said.
CiZC - a conglomeration of Zimbabwean civic groups - urged government to speed up Biometric Voter Registration (BVR) to ensure a credible election.
"BVR should be speeded up and the process should be spread out over a year to give people a chance to understand the process and to check whether the system works," said the spokesperson of the coalition, which groups various rights organisations.
This comes as MDC spokesperson Obert Gutu has said they were preparing for the worst-case scenario in which the BVR process will be abandoned by Zimbabwe Electoral Commission (Zec) mid-stream and we have the elections in 2018 being conducted using the old, manipulated and crooked national voters' roll.
"It is not too late for us to start strategising and computing a viable and effective Plan B. The Zanu-PF regime is essentially renegade, insipidly corrupt and incorrigibly dishonest.
"Zec is emasculated and virtually powerless in the scheme of things, particularly regarding the running of a free, fair and credible election that can easily pass the test of legitimacy," Gutu said.
Nkomo said space must be opened for civil society organisations and Zec to carry out civic education to ensure that people have all the necessary information to participate in elections.
Local, regional and international observers must be accredited on time to monitor both the BVR process and the actual election process as enunciated in the tenets of the Sadc Principles and Guidelines on the Conduct of Democratic Elections.
"The public media space should also be opened up to allow for a diversity of voices," Nkomo said.
Human rights activist Mmeli Dube, said civil society needs to reposition itself in giving direction to the current transition by providing thought leadership and lending its weight in support of key democratic processes that are currently underway in Zimbabwe.
"The regional and international supporters of democracy and human rights should render timely support - financial, technical, solidarity and otherwise - to the Zimbabwean civil society, help the country deliver a democratic dispensation and counter further democratic regression and possible chaos," he said.
Analysts also said the issue of succession to Mugabe, the only ruler Zimbabwe has known since independence in 1980, has divided the ruling Zanu-PF party into two camps, with one supporting Vice President Emmerson Mnangagwa (Team Lacoste) and the other Mugabe's wife, Grace, (Generation 40) and this must concern Sadc.
Legal expert and analyst Alex Magaisa urged Sadc to keep an eye on the military as it poses a constant threat to the constitutional order. He called for security sector reforms.
The military has repeatedly stated that they would not support MDC's Morgan Tsvangirai or any other person without liberation war credentials.
Were Mugabe to be incapacitated, resign, removed from office or die, the new Constitution states that until 2023, the vice president who last acted as president assumes office as president for the next 90 days until the party nominates a replacement for consideration by Parliament.
"Whatever faction the military supports in Zanu-PF is likely to have an advantage over others," Magaisa said.
"In this regard, the Lacoste faction backing Mnangagwa seems to be well-placed, given its proximity to key sections of the military and the broad support from the war veterans.
"It cannot be overemphasised here though that the military needs to stay away from civilian affairs," the former advisor to former Prime Minister of Zimbabwe, Tsvangirai and leader of the MDC, said.
"It is thus, important for Sadc to keep a watchful eye over Zimbabwe, just in case there are attempts to subvert the constitutional process, in the event of a succession battle.
"Ecowas showed the way in the case of the Gambia a few months ago when its former leader threatened to subvert the constitution," he said, referring to Gambia's former authoritarian leader Yahya Jammeh, who was forced into exile in Equatorial Guinea after he stepped down in the face of pressure from regional bloc Ecowas to recognize his election defeat.
"Sadc can draw lessons from that experience. The Zimbabwe political process remains fragile and precarious and consequences of chaos could threaten regional peace and stability, hence the need for Sadc to remain vigilant."
Source - dailynews