News / National
Joshua Nyongolo Nkomo a liberation icon
11 Jun 2017 at 10:46hrs |
Views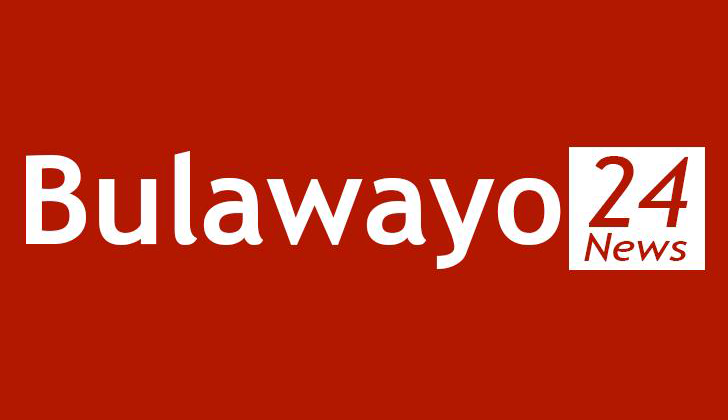 On July 1, 2017, Zimbabwe commemorates the 18th anniversary of the death of Vice-President Dr Joshua Nkomo. In the lead-up to the day, The Sunday Mail will publish a series of articles on Father Zimbabwe, the iconic leader of Zimbabwe's liberation struggle.
Reporter Tinashe Farawo spoke to Matabeleland North Provincial Affairs Minister Ambassador Cain Mathema who worked closely with VP Nkomo for years. We publish Ambassador Mathema in his own words.
July 1 marks the celebration of Dr Joshua Nkomo's life. The man contributed incredibly to what Zimbabwe is today.
He was the first nationalist leader of the liberation struggle when the Southern Rhodesia African National Congress was formed in September 1957.
That party was a merger of the ANC, which Dr Nkomo led in Bulawayo, and the Salisbury Youth League led by James Chikerema and George Nyandoro.
These leaders realised that their unity and a single liberation movement were proper instead of having regional political parties.
Dr Nkomo was the SRANC's founding leader, becoming the head of Zimbabwe's first liberation-oriented national political organisation.
Of course, there were trade unionists and he, too, was involved in the famous 1948 railways strike.
Burombo's organisation was mainly based in Bulawayo, and the first ANC, which was formed in 1934 by the Jacha brothers and Reverend Samkange, was again mainly a Bulawayo organisation.
The remnants of that organisation ended up being led by Joshua Nkomo, and then there was unity with Chikerema.
Thereafter, it was the National Democratic Party, Zapu and Zanu up to independence.
No one can take away Joshua Nkomo's major role in black people's consciousness; the awareness of who they are or what should be done to free this country from the yoke of colonialism.
Even the prosecution of the armed struggle; no one can take that away from him.
By the way, the liberation struggle was complex, and our leaders got to know its sophistication over time.
They became more systematic in prosecuting the struggle until it became a roaring river or waterfall that got the British to the negotiating table.
What was happening in the bush dragged the British to the negotiating table, and this was a result of Joshua Nkomo's and Robert Mugabe's wise leadership.
They were left with no option but to grant us independence.
And they were happy to do that because they wanted us to be a neo-colony.
The 24-hour man
The unity that led to Zanu-PF's formation in 1987 showed the kind of man he was.
Remember, during their days in Zapu, President Mugabe was his publicity secretary. The Unity Accord illustrates the two leaders' resolve to work together for national development.
It also shows Dr Nkomo's tolerance and humility.
He was also not a tribalist.
One of his most important gospels was owning the means of production or owning the economy.
I worked in Vice-President's Office for years as its chief executive, and I can rightly tell you that he was consistent on empowerment.
His love for an empowered society led to the formation of the Development Trust of Zimbabwe, a company which value-adds fruits.
Almost every household in our townships countrywide has a fruit tree.
He would always say, "Mathe, let's create a company, which takes care of all those fruits."
To him, empowering people was not sloganeering.
There is no socio-economic sphere where he wasn't involved.
Joshua Nkomo was a 24-hour man, a real hardworker.
Time was meaningless to him. Sometimes we could finish work late because he wanted his work to be done. He would call even at night to check on the progress of work at hand.
Mdhala Josh wanted things done.
He would go home at almost every lunch hour.
He found it easy to mingle with the grassroots and was approachable.
Anyone could come to the office without an appointment, and I learnt that from him.
People can come to my office without an appointment.
Mdhala Josh would always say, "Let's work for the people."
I remember when we spent three weeks in Masvingo dealing with factional fights in that province.
He ate everything that we were given by the villagers and could eat everything from whoever.
Wherever we went, people wanted to speak to him and he would reciprocate. His work was to assist people. He was, indeed, a man of the people.
He loved jokes, but was of sober habits.
He never took alcohol; not even wine. It was coffee all the time.
Mdhala Josh and youth
When he and others started fighting for national independence, they had young men and women in their ranks.
Some of them were the most educated Africans of the time.
These young people took it upon themselves to fight. We called them amadhala, but they were in their 30s then.
So, the youth of today can learn so much from the President himself and Vice-President Joshua Nkomo.
Our young people have to learn from these people who sacrificed so much for Zimbabwe. Our young people need to understand our history.
A Nguni idiom goes, "If you don't know where you are coming from, you don't know where you are going."
Zanu-PF empowers people; that's Joshua Nkomo's legacy and what he and others fought for.
They fought to give black people dignity through empowerment, education and many other programmes we have been rolling out since 1980.
We need to pick from where he left.
I always ask: Do our young people know the role of NGOs; the text books our children are reading? Who wrote them? Whose agenda are they pushing?
We should be eternally grateful for what Dr Nkomo and others did for this nation.
Those people laid the foundation for our development by giving us political freedom.
We are happy we still have President Mugabe who is giving us wealth. That was Joshua Nkomo's dream.
We are happy the land is now in our hands, and we need to continue increasing our production.
That will be a befitting tribute to Father Zimbabwe.
Source - zimpapers