News / National
Kariba rolls out pre-paid smart water meters
21 Jun 2017 at 11:37hrs |
Views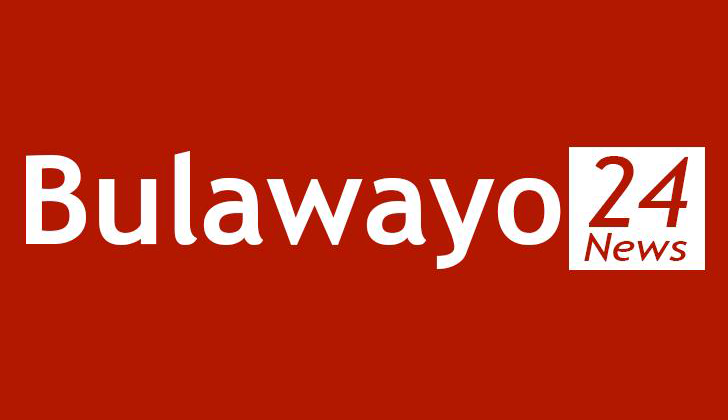 Kariba Municipality has rolled out installing smart pre-paid water meters for its residents amid revelations that so far the installation stands at 126 with a secured loan to finance 1000 prepaid meters within the year. This comes despite the local authority conflicting on this issue with the Kariba Incorporated Residents Ratepayers Association (KIARRA). Confirming these developments Kariba Town Treasurer Mr Saratie Chitenhe said they had launched the project emphasizing that the smart pre-paid water meters were first being installed only on a voluntary basis to residents.
At the recently 2017 First Quarter Budget Performance Review Meeting the Town Treasurer said' "We started the project where we identified properties in some of our 9 wards emphasizing the fact that we were not forcing the residents but people would volunteer. However, we have had a hasty augment in the number of people wanting us to install the smart pre-paid water meters at their properties. Councillors and other stakeholders committed to having the smart prepaid water meters on their properties as part of piloting the programme and also campaigning for it. The stakeholders at the review meeting were encouraged to crusade for the project with a view of getting more stakeholder buy-in. The use of prepaid water meters is going to do away with the common billing system and accumulated water bills as residents will only pay for the water they use thereby instilling a sense of responsibility to residents in terms of water usage. One stakeholder at the meeting appreciated by saying' "We used to have the problem where council used to guesstimate bills and with this system now people can plan on the manner they use water and what they pay at the end of the month, it is very much convenient and handy".
"Residents should realise that in actual fact smart water meters are cheaper because when you pay about $5 you get around 20 000 litres which is by all fairness quite a hefty quantity," said the Town Treasurer. Residents should still appreciate that they have to pay their rates for them to be able to purchase water and an estimate that hovers around $23 towards such rates, refuse, sewerage, education, health levies and street lighting will still have to be paid. Minister Kasukuwere has been credited for having instigated the installation of prepaid meters for councils to generate revenue sometime in 2014 when he was addressing council chairpersons, mayors, council chief executive officers and town clerks at the launch of the Water and Sanitation Service Level Benchmarking Peer Review in Mutare. "We need to make payments. We cannot sustain a situation where services are provided and residents do not pay for them. I think it's high time when our city fathers ensure that prepaid meters are installed. You have my full support on that one," Minister Kasukuwere said. He even hinted that, "I am sure there will be a lot of noise on this one, but we are ready for that. We are not saying people should pay for the water, no, but they should pay for the services," much to the applause of delegates then.
Kariba Municipality will now be able to reinvest more resources into the development and maintenance of water infrastructure and the 100% complete GIS mapping of all stands for the benefit of all residents since water users will be paying for the service. The city has been credited for upholding residents' right to safe, sparkling and potable water with a feeling that there is need to balance the rights of the residents, stakeholders and those of the Municipality in service delivery. Residents should pay for the consumption of water to enable the Municipality to continuously provide safe, clean and potable water. The service cannot be for free. "Residents should be encouraged to pay for water rather than be encouraged to demand safe, clean and potable water without paying, Mr Mawawo," said Mr Chitenhe stressing a point as well as lobbying with the vibrant, outspoken Residents Association Executive Chairman Mr Sam Mawawo during the review meeting. The Kariba Municipality has also not been spared when it comes to challenges of low revenue collection which they are nipping in the bud by this installation of the smart prepaid water meters, continued residents engagement and also engagement of Dept Collector
"We wish to remind our Municipality that we are also equal citizens of this kingdom with rights and privileges as with all other citizens of Zimbabwe and so very competent and prepared to defend against any moves that flout on our constitutional rights by any lawful moves within our hands to insist to be respected regards our rights and services, Municipality should always cater for those who are incapacitated to match the new means by either drilling boreholes or doing something" said the Human Rights Defender Executive Chairman Mr Sam Mawawo regards the smart pre-paid water meters.
Over 6 000 properties are connected to Kariba's water network. The number is expected to grow with the inclusion of new-fangled properties especially with the secured $14.8 million to service Kasese, Baobab and Batonga areas. The Municipality has also successfully secured funding for Mahombekombe relocation and already serviced 22 industry stands which will likely address the challenge of small revenue base. To its achievements, the Municipality of Kariba also reported repairing the Zambezi Raw Water lines, 80 % progress in the removal of silt stock piles at Breezes, 65% metering council premises, repairing 54 underground leakages, successful regular water quality testing and 106 burst pipes repaired during the first quarter alone.
The Town Treasurer also spoke of challenges of huge salary arrears having been a headache for the city fathers and mothers who have resorted to staff rationalization and performance management system. The Municipality is as aware of the high unemployment levels in Kariba and they are venturing into an investment promotion as well as pushing for Mopani Bay golf Course project. With the concept that one can purchase his water in the comfort of his home by dialing *440*600#, Kariba's dream of being the ultimate tourist destination embedded in a thriving community by 2025 with these engagement and review sharing platforms quarterly can come true.
MuHwisiry Chaiyeiye
Source - Patsaka Correspondent