News / National
Killer wants Dr Madondo's scalp
16 Jul 2017 at 12:59hrs |
Views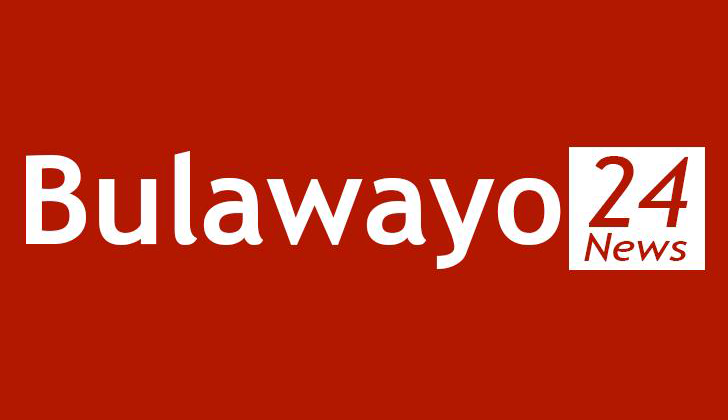 Creditors are increasingly frustrated with the slow process of winding down the affairs of failed companies, with the Zimbabwe Amalgamated Housing Association filing a High Court application on June 7, 2017 to have Dr Cecil Madondo, the "liquidator" of Allied Bank, either relieved of his duties or compelled to show how the institution will be wound down.
Zaha, which is led by businessman-cum-politician Dr Killer Zivhu, has more than US$1,3 million locked in Allied Bank, whose operating licence the Reserve Bank of Zimbabwe cancelled on January 8, 2015.
According to Zaha, Dr Madondo of Tudor House Consultants failed in his fiduciary duty to keep creditors well informed of steps he is taking to recover what they are owed, including complying with provisions of the law regarding the lodging of accounts.
The association says "other than convening meetings, the liquidator has not done anything to recover and pay monies owed to various creditors".
Zaha also says in terms of Section 280 of the Companies Act, the liquidator ought to have lodged a First Interim Liquidation and Distribution Account with the High Court within the prescribed six months.
Allied Bank was placed under liquidation in February 2015, with Dr Madondo engaged as the liquidator's agent three months later.
The first creditors meeting was held on June 24, 2015, where Zaha made a claim of US$1,4 million, which was duly validated and accepted.
On June 22, 2016 and October 31, 2016, Zaha enquired on progress and were informed that a tentative date had been set to lodge the first interim liquidation account with the High Court by November 30, 2016.
Zaha says nothing has been heard about the matter since then, prompting their lawyers – Mugiya and Macharaga Law Chambers – to write to Dr Madondo on May 12, 2017 seeking to compel him to lodge the reports.
Charge sheet
Dr Madondo mainly stands accused of "grossly" failing to protect the interests of creditors and discharging his statutory duties.
In essence, the law states that anyone who seeks the removal of the liquidator must be able to demonstrate that the liquidator has failed to comply with his statutory duties or for any other good cause shown.
"Should this honourable court considers (sic) that the first respondent is still fit and proper to hold office of liquidator, I therefore seek a compelling order in terms of Section 80 (of the Companies Act) to lodge his full and final distribution account with the Master of High Court within seven working days from the date this order is granted," read part of the court application.
Wrong call
But Dr Madondo, in his answering affidavit filed on July 4, 2017, indicated that he was improperly cited as the liquidator, saying that responsibility belonged to the Deposit Protection Corporation.
He says in terms of Section 37(3) of the DPC Act, the corporatinon – as represented by its CEO Mr John Chikura – is the liquidator.
Tudor House Consultants, he said, was merely an agent of DPC, and as such the application was "not only bad, but incurably bad in law".
"It therefore stands to reason that I have been wrongly cited in the current proceedings as I am not the Liquidator and I do not also have any personal interest in the matter. The party best placed to field any questions and concerns raised by applicant is not before the court. Simply put, applicant's application cannot stand for want of compliance with the rules of this Honourable Court," he said.
The application, the liquidation agent added, was in flagrant disregard of Section 213 of the Companies Act, which prevents any action or proceeding to be taken against a company in liquidation, except by leave of the court and "subject to such terms as the court may impose".
Notwithstanding that, Dr Madondo said the Master of the High Court confirmed the First Interim Liquidation and Distribution Account was confirmed on February 24, 2017.
Further, he said the second and special creditors meetings had been, along with submission of statutory reports.
Available evidence shows the second creditor's meeting was held in February 2016, while the special meeting was convened on May 5, 2016. Two statutory reports have been submitted.
Normally, creditors are paid in order of preference in terms of the Insolvency Act (Chapter 6:04), with secured creditors paid first, followed by preferential creditors, while concurrent creditors are paid last.
The long haul
It might be a long waiting game for Zaha as success of the liquidation process is conditional upon recovery of funds amounting to US$31,4 million, and many of the cases involving debtors are before the courts. The liquidator is trying to recover more than US$17 million from Trebo & Khays - a company owned by Minister Obert Mpofu - which invested in Allied Bank in 2012. The matter is before the High Court (HC8287/15).
It is understood that the investment vehicle also owes more than $157 000 in unpaid rentals.
There is also a court case in which the liquidator wants to recover 15 vehicles worth more than US$150 000 from Allied Bank's former executive management.
Further, more than US$22 million in term and demand deposits cannot be accounted for by former bank directors; and about US$1,9 million in loans to directors has not been recovered.
Another case involves shares worth US$465 000 owned in Nicoz-Diamond, which were ceded as security to Everprosperous Worldwide Limited.
More than US$1,1 million is held by the US treasury as part of illegal sanctions that outlaw American companies from conducting business with Zimbabwe.
Source - zimpapers