News / National
'I'm not going anywhere,' says Mugabe
30 Jul 2017 at 08:05hrs |
Views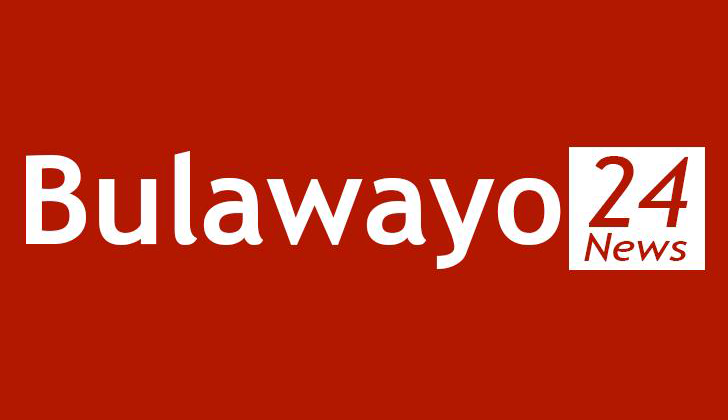 PRESIDENT Mugabe says the state of his health surprises even his doctors, pointing out that he is still fit to lead both Zanu-PF and Government as the country prepares for next year's harmonised elections.
President Mugabe was addressing tens of thousands of people at Chinhoyi University of Technology at the fifth Presidential Youth Interface yesterday.
"There is an issue to say the President is going, I am not going; the President is dying, I am not dying, and I thank God for having lived to this day. I thank God also for giving me good life. I will have an ailment here and there. I go to the doctors like everyone else; but body-wise, ma-organs angu ese - my heart, my liver, mukati umu - very firm, very strong.
"Vakashama vanachiremba kuti you have gone so strong, your bones, your system. Ndikati ndiMwari. But, of course, muscles and bones also must be assisted to be strong. For years, ndakangova munhu akangoramba achiita exercise the body, from prison to this day. So, certainly the bones are bound to be strong. Tinonamata kuti Mwari arambe achitipa hupenyu."
On unity in the ruling Zanu-PF, President Mugabe said he was aware that some people wanted his position, and also castigated those bringing tribal thinking to national politics.
"Vamwe vari divided tribally, vamwe vanoshorana. Rwendo runo hatidi vechiZezuru, takuda kuti tichipinda isu. Once you begin to talk like that, you are not going to be a uniting person at all. I don't have that kind of talk. I am happy; when I am in Matabeleland or in the Midlands or in Manicaland; hapana vandinoti ava havasi vangu."
He added: "Vakuru vatinavo muPolitburo, muGovernment should recognise that the principle that made us succeed was one of unity. Yes, there is the aspect of discipline and self-sacrifice; but underlying those ones is unity. Unity means we are together in mind, we are together in the way we operate in our positions. We are together in mind also means we should speak the same language. We should avoid speaking against each other, kunyeyana, kuorganizirana."
The President was given a reverberating homecoming in Chinhoyi, with tens of thousands of people turning out for his interface with youths in his birth province of Mashonaland West.
The province showed why it has been dubbed "Mashonaland Best" as people came out in droves for the opportunity to hear the President address them.
Yesterday's Presidential Youth Interface was the fifth of oversubscribed meetings that have seen Zanu-PF's First Secretary meet and address large crowds in Mashonaland East, Manicaland, Masvingo and Matabeleland North.
The Chinhoyi University of Technology Stadium proved too small a venue for the Presidential juggernaut.
Thousands of people started streaming into the stadium as early as 5am, with long queues the order of the day, as security details continued to screen people long after President Mugabe's arrival.
When President Mugabe entered and circled the stadium, the atmosphere was charged as he, First Lady Amai Grace Mugabe and Zanu-PF Youth League Secretary Kudzai Chipanga greeted the crowds.
President Mugabe paid homage to the tens of thousands in attendance, describing the gathering as one of the biggest audiences he had seen since the Presidential Youth Interface Rallies began last month.
Vanotungamirira province, ma-chairman nevamwe vose vari pasi pavo varipano, ndinoda kuvamba nekukutendai nekundimuka kwamaita muchiuya nehuwandu hwakadayi hunobva hwaratidza kuti chokwadi yainzi Mash West iye yava Mash Best," said the President.
"Ndangariro yatinayo pano indangariro yevadiki vedu; Chipanga, vatinopa rukudzo, nevamwe vavo vakavamba vachiti ngatiite imwe interface yekunosangana naPresident, nyika yose.
"Vakakorokodza vanhu kuti vafambe, one million, vachiuya kuHarare kuzonditenda nebasa randakaita ndiri Chairman weAU zvichibatanidza nehuChairman wemuregion yedu yeSadc.
"Saka, iyi yakazova-PFungwatsva. Ndozvatinoda kuona musangano wedu uchiita.-PFungwa dzemberi dzinoita kuti musangano wedu urambe uri musangano wevanhu, urambe uri musangano unobatanidza vanhu pachavo, unobatanidza vanhu nevatungamiriri vavo.
"Tichinzwa-PFungwa dzenyu dzamuinadzo dzinoti zvinangwa zvamugadai muinazvo kuti musangano uenderere mberi; nezvichemo zvamungadai muinazvo kuti ah tirikuchema nezvakati mungazviongorora here?"
Added the President: "Tauya kuMashonaland Best, vana vedu mayouth edu ahh, kuti vazoronga kuita gungano rakadai rinondimuka, richiuya kuChinhoyi ibasa rekushinga, kushinga nechido. Hongu, rubatsiro runovapo kubva kumadzimai, kubva kuvakuru, kubva kushamwari dzedu.
Kubatanidzwa ikono, humwechete ihoho ipfungwa dzevana vedu. Tinovatenda. Varoverei maoko! Varoverei maoko!
"Hapasi pano chete, ndinofunga gungano rino rave rechingani, rechishanu. Vanoda kupedza maprovince ose vachidai, tovanekugutsikana kuti nyika yose, maprovince ose varishure kwemusangano. Hatina kumboita-PFungwa yakadai kana isu vakuru. Kwatakabva, taiita zvedu marally asi kana isu vakuru, hatina kumboita-PFungwa dzakadai, dzekusimudza kuti province yose ibva yati ndimu.
"Vana varipo, vamwe nevana kumusana. Ah, izvi zvinofadza; zvinobayawo moyo zvakare. Ini semukuru wenyu, makada kuti ndive ndichifamba maprovince ose kune sangano iri revanhu naPresident. Ndozvinoreva interface. Muchiona kuti takasimba sei; muchinzwawo President kuti angave aine mashoko akadiyi.
"Ndinoda, pamashoko iwayo, kuti ndivambe ndichiti Zanu-PF ndiwo musangano wakarwira, ndiwo musangano wakafirwa nemagamba edu. Nhasi uno wava kutonga."
President Mugabe pointed out that the revolution was informed by sound values, and the quest for total liberation was a continuous process.
"Ndanga ndichitaura kwatabva kucentre yedu yecommunication ndichiti hatingave vanhu vane tsika yemusangano, hatingave zvakare marevolutionaries vane gwara nekuti revolution haisi yezuva rimwechete," he said.
"Revolution icontinuous process, inoramba ichifamba isu tatakura nyaya yekuzvipra, nyaya yekurwira nyika yedu, tichitarisa shure kwedu kuti vakuru vedu ndezvipi zvavakaita.
"Saka, tine mazita evakafira nyika. Tinongoramba tichiti Mbuya Nehanda naanaSekuru Kaguvi naanaLobengula vakashandira nyika.-PFungwa dzavo dzaiva dzakafanana nedzedu kuti vatorwa, vatorwa, hativabvumire kuti vatore nyika vagotigara matumba; vagotiita varanda. Kwete. Saka, vakabata mapfumo.
"Hongu,-PFumo nepfuti zvakasiyana. Ane-PFuti anokurira anepfumo. ndozvakaitika, asi isuwo mukunzwa nhorondo yezvakaitika, takati vakuru vedu vakakurirwa nenzira yekuti vakarwisa nemapfumo. Vakanga vasina zvombo zvinesimba.
"Takatarira kuti iye muvengi chakamusimbaradza chii? Tikaona kuti hapana chimwe kunze kwepfuti. Wakasimba pamusana pekuti wakanga wakazendamira-PFuti.
"Dai asina kuzendamira-PFuti zviri zvibhakera tainge takamunakura kare kare. Dai akanga asina-PFuti aine mapfumowo wainga akabaiwa kare kare akashaya.
"Ane-PFuti; hatingazvikwanisewo here? Tikaona tinozvikwanisa sezvakanga zvaitwa kune dzimwe nyika. KuAlgeria kwakanga kwarwiswa maFrench."
President Mugabe went on, "Vauyi. Saka takarongawo hurongwa hwaida kuti tive nemusangano wakasimba. Hongu, takazoita musangano tikaparadzana Zanu neZapu, asi takazobatana zvakare.
"Muvengi wakarohwa kuno uku. Tine chiyeuchidzo chakakosha, chegazi. Vakomana vanomwe vatakatanga navo vakahwandirwa nemuvengi asi vakamira dzikadandaura-PFuti pamhiri apo dakara zuva rakuda kudoka.
"Muvengi akati rikadoka hatozovakwanisa. Vanozoenda tisingavaone. Ngatikurumidzei. Ndopavakazouya nendege, zvino, kuzobhomba. Ndokukurirwa kwakaita the seven gallant sons, revolutionary sons of Zimbabwe.
"They shed their blood. They left us, therefore, a legend and that legend meant that we, too, must be prepared to fight to the end for our country.
"If it meant sacrificing ourselves in the same way, shedding our blood, let it be. If it meant being thrust into prison and being tortured, let it be.
"If it meant being in detention, let it be. Makaiswa mumakeep semhuka, kutenherwa mumakeep, asi hamuna kudzokera shure. Makati vana vedu, muri mumakeep imomo, maikwanisa vana vedu muchiverevedza, muchiti muvengi aripo endai. Mumisha maikwanisa, zvakare, kuvapa kudya nekuvapa mazano.
"Vana venyu kuti vajoine, kupamidzira, kupa simba, kusimbaradza varwi vedu veZanla forces, Zipra forces. Muvengi akazoedza, they tried this and that, when the going was hard. Then they tried to use our people, anaMuzorewa."
Source - sundaynews