News / National
$300 million for small power stations in ZImbabwe
27 Aug 2017 at 11:05hrs |
Views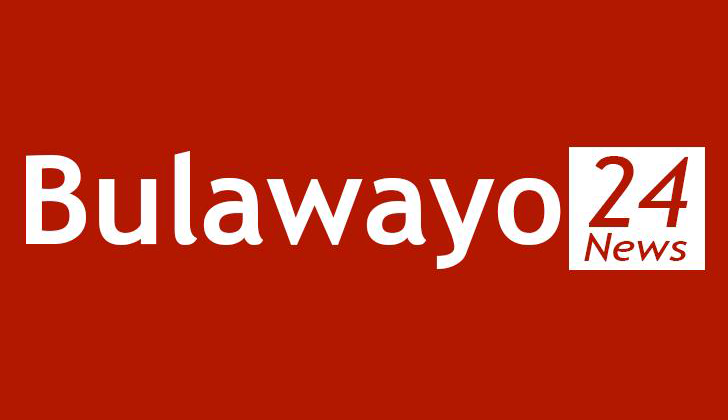 GOVERNMENT is intensifying efforts to boost electricity generation, with over US$151 million worth of new small hydropower projects lined up while US$154 million has been secured for the repowering of small thermal power stations.
Efforts to increase power generation come as Government is finalising the Renewable Energy Policy framework as well as the Independent Power Producer (IPP) framework, which are both expected to result in greater private sector involvement.
Investments in small hydro- power projects are seen as quick-wins following the success of four small hydropower stations – Nyamingura, Pungwe A and B, Hauna and Kupinga – which was commissioned last Thursday in Chipinge; which are feeding 28,6MW into the national grid.
Currently, there is potential to develop small hydro stations at 17 dams across the country, with Osborne, Gairezi, Nyangombe and Kondo dams, primed as some of the best sites. Government is looking for investors for "priority" mini-hydro power projects such as Tokwe-Mukosi (US$40 million); Gairezi (US$90 million); Rusitu II (US$10 million); Rusitu (US$2,5 million) and Tsanga (US$8 million) hydropower projects.
The five potential hydro- power stations can produce up to 53,8MW, with an annual output of 152 000MW. However, concerns over "low renewable energy feed-in tariffs" have generally spooked IPP investors, resulting in lack of development at some projects licensed several years ago.
IPPs have been lobbying Government to increase the power tariff from the current average US9,86c per kilowatt hour, to spur investor appetite, but permanent secretary in the Ministry of Energy and Power Development Mr Partson Mbiriri said they are still working out a solution that would even out the interests of both, investors and consumers.
Mr Mbiriri said while Government assessed the feed-in tariff in 2013 and reviewed it in 2015, adding a new tariff would hurt consumers.
"The problem with increasing feed-in tariffs is that consumers would get power at a higher tariff. So we want to balance the two issues so that people investing in electricity generation get some return but without exploiting consumers," said Mr Mbiriri.
He conceded that coming up with an acceptable tariff would not be easy. Investment in renewable energy is relatively on the upside, with Old Mutual shelling out US$5,7 million in financing the Kupinga hydropower station that was commissioned in Chipinge last Thursday.
Kupinga hydro has a rated capacity of 1,6MW and is already feeding power into the grid.
But the attendant high initial cost of investment has scared many investors, and Mr Mbiriri said the Zimbabwe Energy Regulatory Authority (Zera) would have to check the overall costs of power generation and "allow some reasonable surplus so that investors can get a reasonable return".
". . . we can't peg the prices too high because while we will help investors to get a return on investment, we will be burdening consumers," said Mr Mbiriri.
He could not be drawn into proposing an ideal tariff that would balance the aspirations of investors and consumers, saying at the current blend tariff of US9,86c per kWh, Zimbabwe is neither the cheapest nor the most expensive in Sadc.
Some countries charge up to US17c per kWh. Mr Mbiriri said Government was hoping to marginally increase the tariff but has been prevented by the obtaining socio-economic challenges in the country.
"Any tariff increase will come from consultations and we see what we will come up with but I can't say what will happen. When we talk a lot we might affecting the way things are done."
Zesa, which had a bid to increase tariffs to US14,49c per kWh thrown out by Zera last year, has revived the issue saying it was now more important to raise the tariff than any other time due to the need to settle the power import bill.
The import bill stands at about US$50 million, with Eskom of South and Hidroelectrica de Cahora Bassa (HCB) threatening to switch off Zimbabwe over unpaid obligations.
Attempts by Zesa to request for a tariff increase coincide with plans by several sectors of the economy, especially manufacturing, to push for tariff reductions. The manufacturing sector wants a maximum tariff of US7c per kWh while the chrome industry seeks a 3c tariff; and bakers indicating they would need as low as US2c per kWh, to ensure viability.
However, Mr Mbiriri hinted that a 2c tariff was not "possible because we don't get electricity anywhere at 2c per kWh".
Small-thermal power stations
Small thermal power stations – Munyati, Harare and Bulawayo – have been central to boosting availability of power in the country.
But in recent years, output from the plants has been steadily declining owing to their age. Government now wants to re-power them. Re-powering is a process of replacing older power stations with newer ones which either have a greater nameplate capacity or more efficiency resulting in an overall increase in power generated.
There are plans to start repowering the Bulawayo Power Station after the Zimbabwe Power Company (ZPC), a power generating unit of Zesa, got US$87 million from the Eximbank of India. ZPC spokesperson Ms Fadzai Chisveto told The Sunday Mail Business by email that: "A line of credit of US$87 million has been sourced for the Bulawayo repowering project from the Eximbank of India."
The terms of the US$87 million deal could not be ascertained. Mr Mbiriri said repowering Bulawayo station would start by year end. "We are starting with Bulawayo at the end of this year. We got the money to repower Bulawayo through the Indian government.
"For the Harare project, we got funding from the African Export Import Bank (Afreximbank), then we finish off with Munyati. So these are projects we have lined up," said Mr Mbiriri.
It could not be established how much was raised Harare but ZPC had said it was in the market sourcing US$72 million. The Harare plant has not been generating electricity since July 24 when Station 3 went down due to a governor control failure, while Boiler 1 also developed a tube leak during the same period.
Repairs have been underway since then. Boiler 2 at the Harare plant was also undergoing statutory inspection and is expected back on line any time from now. Said Ms Chisveto: "Generally, our small thermals have aged and cannot generate at their original capacity, hence, the reduction in generation.
"ZPC is working on repowering projects in order to address the issue of ageing equipment. Repowering will involve the replacement of the old boilers with new circulating fluidised bed combustion (CFBC) technology.
"The stations will also be uprated to generate 120MW at Harare and Munyati and 90MW at Bulawayo from the current average of 20MW."
As of last Tuesday, Harare was not generating anything while Bulawayo was producing 20MW and Munyati 19MW. ZPC also had challenges with its coal suppliers at the beginning of the year until July, resulting in the reduction in generation.
The coal problems have since been rectified and the company has started building up stock levels to ensure there is "enough for generation and so far we are doing well".
The repowering projects come at a time when ZPC has also embarked on the expansion of both Kariba South Hydropower Station and Hwange Thermal Power Station's units 7 and 8.
On completion, both projects would channel a combined 900MW to the national grid.
The first 150MW from Kariba South are expected on December 24.
Source - zimpapers