News / National
Henry Olonga changes tune on Zimbabwe
04 Feb 2012 at 19:12hrs |
Views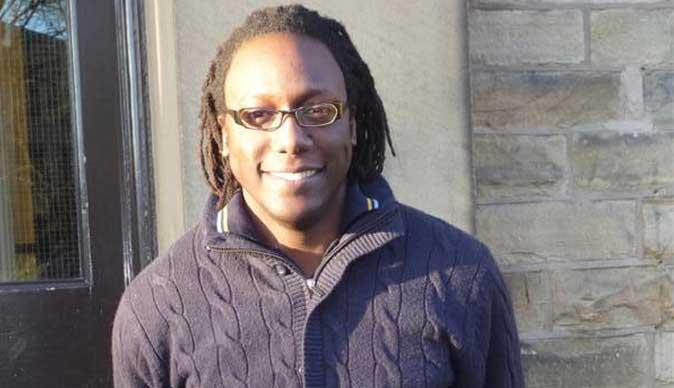 Henry Olonga has changed his tune. The once controversial Zimbabwean cricketer - who has become a professional musician-artist-public speaker in England - now endorses his country touring the world to play cricket.
That is a significant turnaround from where the 35-year-old stood on the issue in the aftermath of the 2003 World Cup in Africa. As members of the Zimbabwe team, Olonga and Andy Flower wore black armbands against Namibia in Harare to mourn the 'death of democracy' in their country.
Driven by the words of 18th century British politician Edmund Burke when he said, "all that is necessary for the triumph of evil is that good men do nothing", Olonga made his protest.
He hasn't returned to Zimbabwe since. In his book Blood, Sweat and Treason Olonga says he feared arrest after the World Cup when his father received a note via the Zimbabwe central intelligence organisation saying: "tell your son he needs to get out of Zimbabwe before the World Cup ends."
Olonga claims the only thing stopping him being sent to prison was the presence of foreign journalists and the fact Zimbabwe made the Super Sixes.
They flew to South Africa for those matches and Olonga made his getaway from Johannesburg once they exited the tournament.
This week - nine years on from the armband incident - Olonga wants Zimbabwe to play more international cricket.
His softening of stance comes as the Movement for Democratic Change gains some policy wins in its awkward government coalition with President Robert Mugabe's Zanu-PF party.
Olonga's position has been influenced by his friend David Coltart becoming minister for education, sport, arts and culture. Coltart originally suggested the idea of the black armbands to Olonga and Flower.
As a poster child for sporting boycotts, Olonga was also invited to New Zealand in 2005 by the Green Party to add a credible voice as to why the Black Caps should cancel their proposed tour. It didn't happen, but Olonga brought pressure to bear.
"I've stepped back now," Olonga says. "I don't have the same political will to effect positive change. All the average Zimbabwean wants is a decent life, minding their own business, irrespective of the politics," Olonga says.
"I still feel strongly about some of the nonsense at the highest level of politics but I've reluctantly backed off calling for boycotts. The way things are, I may as well support the boys because they can be role models and influencers at national level if they choose to be."
Olonga acknowledges Zimbabwe's record capitulation in Napier last weekend set things back but insists there is genuine talent in their ranks.
"It can't have been pretty to watch. That's unfortunate because when New Zealand were in Bulawayo last year Zimbabwe performed admirably [falling just 34 runs short of the 366-run target]. They promise to be a competitive side which makes it extra disappointing to be outplayed in New Zealand. Getting bowled out two times in a day is embarrassing but other teams have also had failures recently, like Australia making 47 in Cape Town."
Olonga was the first black cricketer and youngest Zimbabwe player at the time to make his test debut, 17 years ago last week. He has continued playing cricket for the Lashings celebrity XI in festival matches across England but now devotes most of his time to the arts and his family of wife Tara and daughter Talika with another baby on the way.
"I've got plans to do more spiritual, gospel and covers music," Olonga says. "I'm working on another album which should be released mid-year. I have a home studio and while the albums take time to put together, you can do it easily with the technology. You don't need to be signed to a label. I just upload my music to online music stores.
"It can be tedious, monotonous and repetitive... but ultimately rewarding. I like the idea I can be earning money at 3am in the morning," he quips.
"There are other projects brewing. I've been commissioned to do a painting of a headmaster who is leaving a local school. I also do a lot of public speaking in schools, universities and churches, telling my story of faith, politics and cricket."
Olonga says writing the book about his experiences helped shed the cloak of his past.
"It was a traumatic experience but it helped to visit those places in my past. I lost a lot of my cricket career but moved on and decided I wanted to live 'in the now'."