News / National
Zanu-PF to buy election vehicles worth US$3,6 million
08 Oct 2017 at 15:03hrs |
Views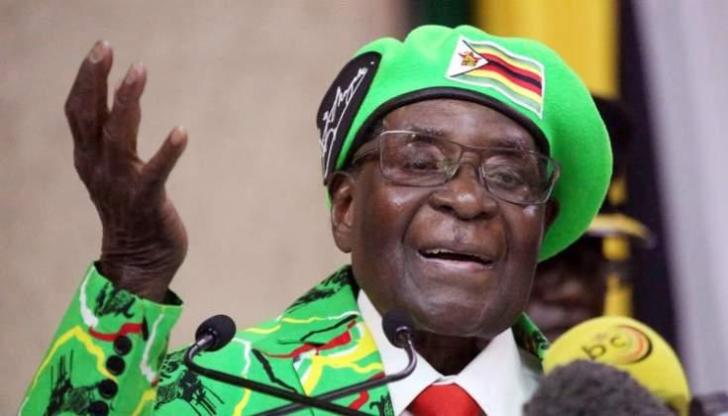 Zanu-PF will purchase service vehicles worth US$3,6 million for the youth and women"s leagues ahead of the 2018 harmonised elections, President Mugabe has said. Speaking at the Zanu-PF Youth League National Assembly meeting in Harare yesterday, the President said the youth will get 50 vehicles in keeping with their executive"s earlier request. The cars will be delivered late October or early November.
"It has been a long day for you," President Mugabe said. "We met your executive for quite a long period. Vanga vaine zvichemo. Chichemo chikuru change chiri chekuti tinoda zvekufambisa kuti tiorganise ma elections. Yah, changa chiri chichemo. Ah, zvino kana ndichinzwa chimbo kuti mudhara achauya, eh mudhara auya zvechokwadi." President Mugabe said the party could purchase the cars via its investment portfolio, disclosing that he had discussed the matter with Vice-Presidents Emmerson Mnangagwa and Phelekezela Mphoko, and Secretary for Administration Dr Ignatius Chombo. Vandiudza kuti tinoda mota dzema executive 40 nenhengo dze leadership to make them 50. Rudzi rwacho vandiudza VaChombo," said the President.
"Mai Mugabe vabva vati nesuwo kumadzimai. Zvikanzi pamwe chete dzichadarika about US$3 million plus five, US$3,5 million or thereabouts, or US$3,6 million. Tikati aiwa, tichanotarisa dura. I think tatarisana nema Vice-Presidents naSecretary for Administration kuti kuya kwatakadyara mbeu dzakabereka here? Ini ndinopota ndichisora (kusora munokuziva?) kudongorera kuti ah tasvika papi patakaedza kuchengetedza patakanga tiinapo?"
The President added: "Ah ndinofunga tinokwanisa, and tinenge tichida kuti tikurumidze nekuti maelections aakuzosvika.
"Saka tinoti votihodherawo kwete kuti tibirwe nevaya vanoti tinokuhodherai ivo vozoisa imwe mari pamusoro. Aiwa, let us try to minimise ma expenses acho and try to import the cars, if we are importing from South Africa, where the companies here order from, let"s do it now. If we are to get them from any other source outside, let"s do it now now now. And we want to see the cars here end of October or slightly towards the beginning of November so that the youths are empowered again to undertake the organisational process of going around the country, going from house to house, from district to district, branch to branch."
Zanu-PF Secretary for Youth Affairs Cde Kudzanayi Chipanga had earlier told the gathering: "Mayouths ari kukumbirawo mota dzekushandisa sezvataurwa nava(Innocent) Hamandishe (Youth League national political commissar) paState of the Party report yavo yatichapa President kuti vaverenge havo in full."
Source - Sunday Mail