News / National
Zimbabwe is imploding, citizen anger ball visibly growing - Shumba
10 Oct 2017 at 07:26hrs |
Views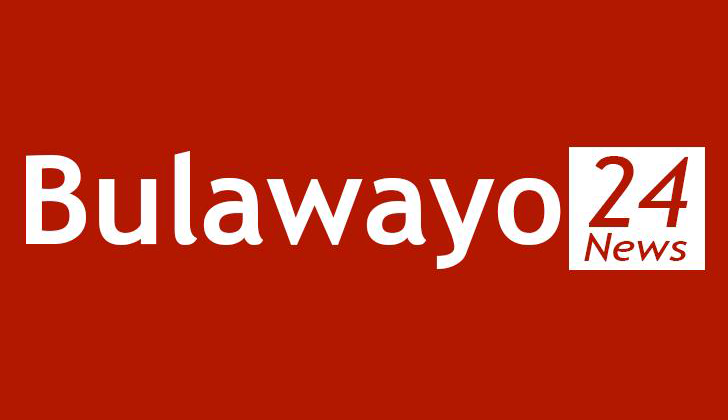 ZimFirst leader Maxwell Shumba has said the country is imploding and a citizen anger ball is visibly growing, threatening to explode and finally give the nation a push towards a revolution that will finally throw the Bums currently running the country out.
"All the problems the country is facing are beyond the Bums' intellectual, technical and moral capacity to solve. Everything that can go wrong is doing so right now, a clear sign that the fundamentals of a genuine revolution have ripened. A minor push will give the necessary impetus to a full blown revolution that will rebuild Zimbabwe. The Zanu PF goons are acutely aware of this. They are not political idiots. They are masters of survival in political muddy and slimy waters. They invent DISTRACTIONS," he said.
"We have seen them time and again invent these distractions and the Zimbabwean population, home and abroad equally, including the so called sophisticated international community observers gullible as they are effortlessly swallow the bait. The distractions are very effective as we have noted but to the detriment of the progress of our country."
He said few examples:, in 2013 after the horrors of the shock opposition loss and subsequent opposition response in the form of Tongai Tione (Rule alone, they will not cooperate) "YOU CANNOT RIG THE ECONOMY effective stance."
"Zanu PF responded by launching a strategical Distraction in the form of conjured factionalism that resulted in Joice and company getting the boot. To my aghast Gucci's rallies became center stage. Joice was accused of being a witch at a public rally and the nation loved it. The death of Zanu was nigh pseudo analysts and their pundit inklings proclaimed and the nation was held captive by the events surrounding those factional fights," he said.
"Gucci (Grace) earned a new infamous nickname derived from the rallies. Dr Stop It. She became an overnight icon and her rallies wee highly anticipated. "Wait and see Dr Stop It at next rally against Joice", became a theme line. The fascination overwhelmed the country. The Tongai Tione, Economy cannot be rigged opposition strategy for resistance was dropped in favor of waiting for the eventual imploding of Zanu as a result of the factional fights. It did not happen and we were back again in the trenches this time demanding reforms as election year drew closer."
He said the masters of distractions do not sleep.
"They plot to distract: Mugabe fakes sleeping and wakes up to deliver the most articulate although valueless speeches. Who can make logic of that? We are seized with the person of Mugabe and anticipate his imminent death that will usher a new era. Fake arrests. Jonathan Moyo arrested, Mugabe says 'Pasi neZanu!'. We love it and pay less attention to uniting to demand reforms in a realistic and strategically astute manner," he said.
"Good manifestos are not looked at. Parties that are structurally sound replete with visionary leadership and first world manifestos are not given the attention they deserve and this at the expense of dedicating attention of the meaningless goings on in Zanu which are clearly manufactured but unhelpful to our quest to solve he nation's problems."
He said now they are at it again and the economic meltdown is sending shocking waves to the nation and another citizen anger ball is growing threating to explode at Shake Shake House, Zanu's HQ. AND Zanu at its best at this game of survival, throws in another distraction.
"This time it is the demise of Ngwena (Emmerson Mnangagwa). 'EDM this, EDM
that- 'oh did you see the video of Mugabe embarrassing Mnangagwa?' . 'ZANU is now dead?' People are exchanging e-messages with obvious excitement and anticipation," he said.
"We are in a Zanu cup de sac and as expected no one talks about meaningful action against the biting cash crisis. 'Wait for Dr. Stop it's rally'. We hear it again. Failure to connect the dots betrays a naive citizenry . The nation has zero appetite to neither fight Gucci's excesses, wayward behavior nor her apparent everyday trampling on the rights of the people of Zimbabwe . Why should they? She has to address a rally to rail EDM for the nation's amusement. We are cheap. Let us admit. We are educated but not sophisticated. That is not lost to other citizens of the world," he said.
"We manufactured the heroism of Joice (she shot down a helicopter with a machine gun. Unbelievable as it is, we celebrated this fake and manufactured heroism, we manufactured the legend of Dr Stop it and now she is a viable candidate to take over from her aged husband. We manufactured the invincibility of EDM as Ngwena, the one ruthless only one who could take on Mugabe and a clear dominant fashion the candidate to be next president of Zimbabwe. Similarly in opposition We have we have helped propagate silly slogans such as 'Chete chete' or 'ane vanhu (as if people are stock in a privately owned store'. At times you cannot blame citizens of neighboring countries who say in derision that we deserve the 37 years rule because we enable it and we easily get distracted . Zanu PF knows this."
Shumba said the fight between Jonathan Moyo and EMD, the tiff between mugabe and EDM is a ruse, a farce that is designed to distract the nation from focusing on the problems currently bedeviling the nation.
"And distract the nation from paying attention to individuals who have a solution to the nation's woes. In the midst of the mother of all distractions, who has time for ZimFirst, a party built out of extreme diligent, meticulous and methodical work? Zanu PF scores again. The conundrum we are in is of our making and as result we get played by Zanu PF. We love low hanging fruits. Shumba is a CIO and people believe without demanding proof. We are cursed. We need national soul cleansing if we are to succeed to rebuild the country," he said.
"Whilst they fake these imaginary factional fights, Zanu PF's campaign machinery is in full operational mode going about their business unabated. Today at Zihundi village in Mrewa the villagers were called to a meeting and told bluntly by the Zanu apparatchiks that farming inputs will only be given to Zanu PF registered members. Sound familiar? What are we up against? - getting the nation out of the ZANU induced hypnosis and get them to realize that the future is bright if they focus on the people with solutions and less on Zanu DISTRACTIONS and listen less to the millions of fake analysts , thieving activists and pseudo pundits who work everyday to get likes on their Facebook pages . Real independence requires a lot of hard focused work ."
He said the time to wake up is now. Gucci rallies against EDM will not result in Zimbabwe being rebuilt.
Source - Byo24news